With all of the holiday specials being dragged out of video basements this time of year to fill up as much of the TV schedules as possible,it would be nice if someone remembered to dust off a not so oldie but a goodie,courtesy of Jim Henson called Emmett Otter's Jug Band Christmas. It's an HBO special that has also played on ABC in the past and is one of the few children's holiday programs that doesn't feature Santa,Rudolph or any talking snowmen.
It's based on a children's book written in 1969,by
Russell Hoban
(who,with his wife
Lillian
as illustrator,created the well known
Frances
series for kids). Emmett and his Ma are poor folks,who are reduced to selling what little they have and doing odd jobs to survive, When news of a local talent contest that has a cash prize of fifty dollars reaches their ears,they both separately plan to enter so that they can buy the other the Christmas gift of their dreams. Yes,it's very Gift of the Magi,but done here with simple sweetness and style.
Kermit the Frog is used as the narrator here,and while he's the only traditional Muppet in the cast,Kermit sets the perfect tone for this unique fable well: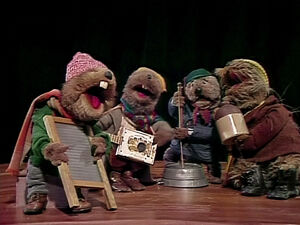 Emmet forms a jug band with his friends,and they can really belt out a tune. However,Emmet has to put a hole in his mother's washtub,making it useless for her to take in the neighbors' laundry as part of their income. His Ma winds up hocking Emmet's tool box to buy herself a proper dress to wear in the contest,which puts him out of the freelance handyman business. Both of them mean well and both of them share a great talent for music:
A MESS OF MAMA'S BAR-B-CUE!
JOHN DENVER JOINS IN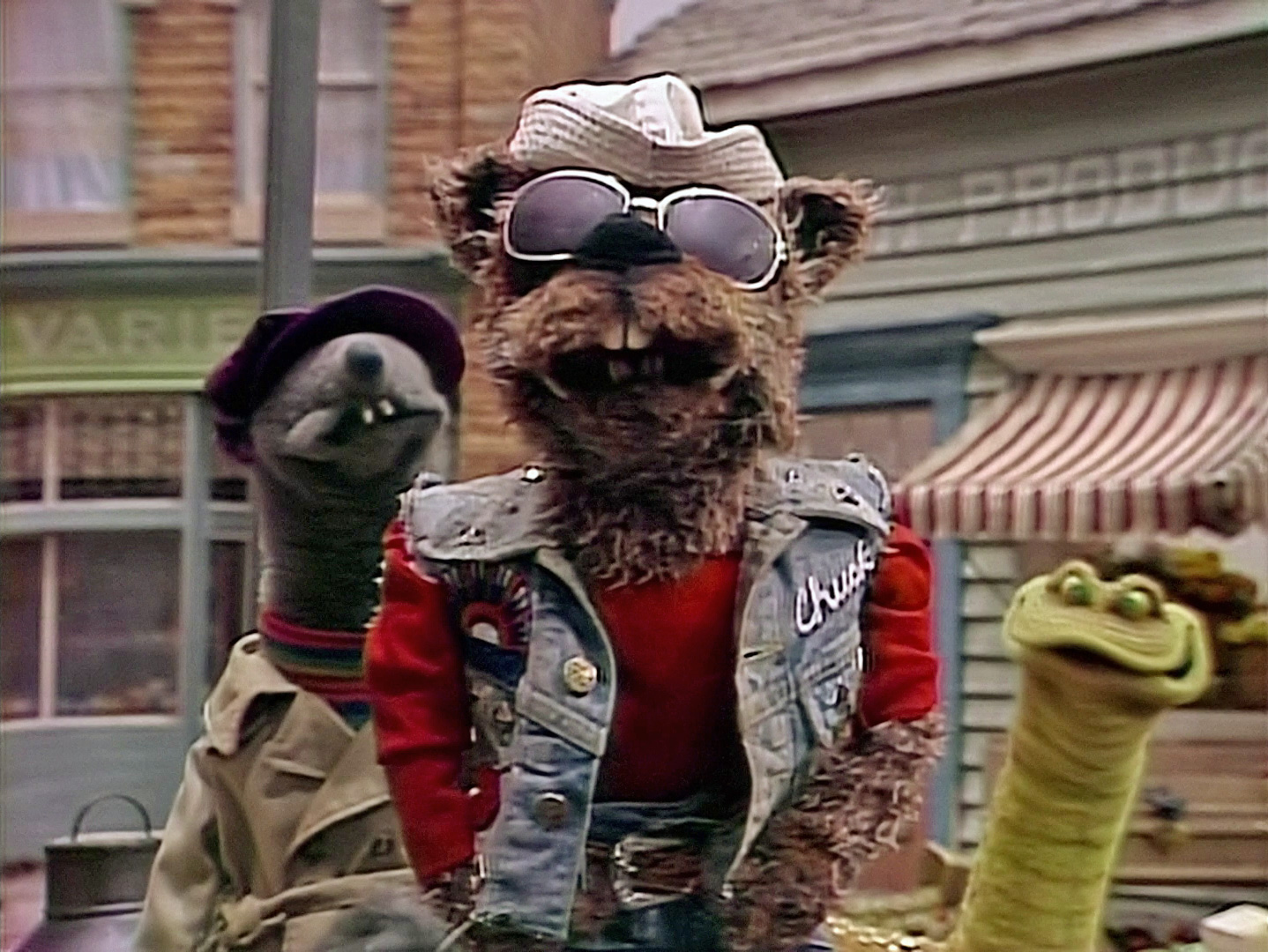 Unfortunately, Ma and Emmet's band of
"brothers
" have some rather stiff competition from the Riverbottom Boys,who put together one heck of a rock group. Hate to admit it but those foul fellas could sure put on a good show:
RIVERBOTTOM NIGHTMARE BAND!!!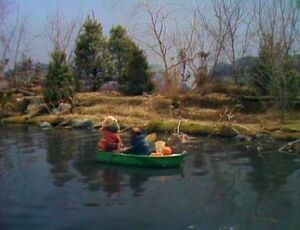 I won't give away the ending,except to say that things don't quite turn out for Emmet and his ma the way they hoped they would,for both good and bad. Yes,all is well by the conclusion(it's the Muppets after all,folks!)with plenty of good singing and humor to boot. Now that I think about it,Emmet Otter's JBC is one of the most realistic Christmas programs that I've ever seen for kids;it deals with poverty,making tough choices that can't be taken back once they're made and dealing with results of those choices when they don't turn out the way you wanted them to. Pretty heady stuff there.
It also showcases family love,trying to do the best you can to make your loved ones happy and finding a way to do what you love to make your lives better. Corny,maybe but during this time of year,just grab yourself a big ol' cob,slather it with some butter and enjoy!(Can't help but channel a little Paula Deen here). Nonetheless, this is a great Muppet classic that is available on
DVD
,so put it on the top of your Netflix queue,guys! If you haven't seen it before,you're in for a treat and if you already have,what time to relive the magic is there? As a further inducement for the grown-ups,here's a few funny outtakes from the filming that should give you a chuckle or two: