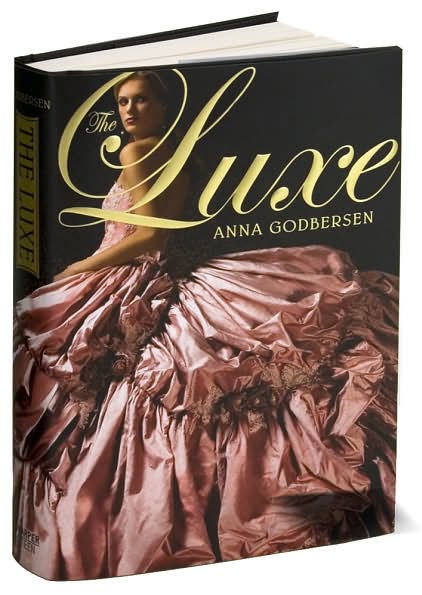 In the Manhattan of 1899,all of the high society buzz is about the upcoming nuptials of Elizabeth Holland and Henry Schoonmaker,a most ideal match to everyone but the two of them and a couple of other interested parties.
Elizabeth hoped to marry for love(and is in love with Will Keller,the family coachman and her childhood friend) but her father died leaving his financial affairs in a ruinious state. In order to save the Hollands from poverty and social disgrace,her mother insists on Elizabeth making a good marriage at once.
Henry is forced into getting married by his ambitious father,who plans to run for political office and wants his party boy of a son to settle down and stop causing scandalous talk,like his daillance with Penelope Hayes,the daughter of a newly rich family who is frenemies with Elizabeth.
Penelope is furious at the announcement,since she's been planning to marry Henry for some time now and refuses to take this whole situation lying down. Henry is only interested in keeping his trust fund from being cut off at first but then he encounters Diana,Elizabeth's younger and much more unconventional sister,and begins to truly have some serious romantic regrets.
These are a few of the entwined plot points in Anna Godbersen's
The Luxe
,a debut young adult novel that's been touted as "Gossip Girl meets the Gilded Age". Granted that it's not quite in that classic lit level of writing,the book is nonetheless a good,entertaining romp that will undoubtedly pick up some crossover grown-up readers along the way.
Godbersen skillfully sketches the lives of her characters and the time period,with it's class struggles and social customs of decorum that threaten to imprison the hearts of her leads,and keeps the pace lively. Certain story elements are left open towards the end,leading me to think that a sequel may be in the works,which I wouldn't mind checking out there.
The author has said
in interviews
that she has a fondness for "Edith Wharton type" novels and it's fair to say that The Luxe could be a gateway book for young women to give The House of Mirth and Age of Innocence a try without it being a school assignment. Even if it doesn't,they'll still get a fun and thoughtful look at the so-called glamorous life of a century past and a true idea of the price that many folks had to pay to get and stay there.
But,if even one of The Luxe's readers(of any age)does decide to sample some of Wharton at her best,The Age of Innocence is a good place to start:
The Luxe is the best kind of guilty pleasure,one that doesn't make you feel quite so bad about indulging in the glossy gilded goodness of it. Hopefully,this book will become a true trendsetter in many reading circles and light a fire in the hearts of romantics everywhere.