Ever since I first saw the
teaser
for
Repo!The Genetic Opera
on Spike TV's Scream Awards,it has been a long term pop culture goal of mine to see this bloody bizarre musical movie at a theater near me.
It was originally set to be released on April 25(my birthday)but was then shifted to early August and now,it's been rescheduled again for November 7th. Perhaps since Darryl Lynn Bousman films tend to do well in the fall(he's the mad genius behind the Saw series),Repo was deemed to have a better chance at raking in a decent profit at the box office then instead of now.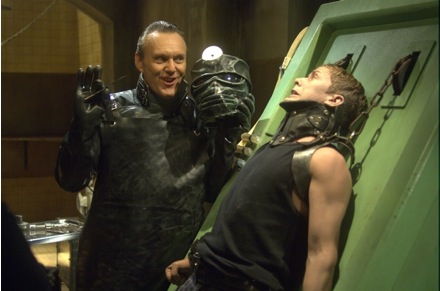 So,what is the movie about,you might ask? The story takes place in a futuristic society where body parts are literally bought and sold by a massive corporation known as GeneCo. If a organ donor recipient doesn't keep up the payments on his/her replacement parts,then a Repo Man pays a house call to exact a rather gruesome repossession.
The leading lady of Repo is a young girl named Shilo(Alexa Vega)who has been kept sheltered as much as possible from this hideous reality due to her rare blood disease. Little does she know that her father is a Repo Man(Anthony Stewart Head)who is determined to keep her safe at all costs(watch for an appearance by Joan Jett in this clip):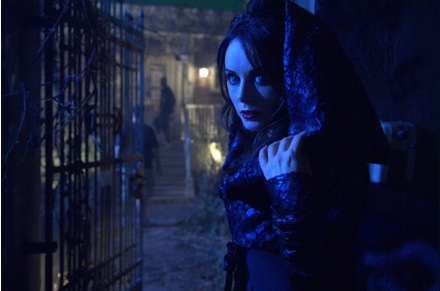 Shilo's dad is also a bit distracted by his latest target,Blind Mag(Sarah Brightman),a celebrated opera singer forced to work for GeneCo and is about to give her last performance for the company. Turns out that Blind Mag is an old friend of the family,namely Shilo's deceased mother.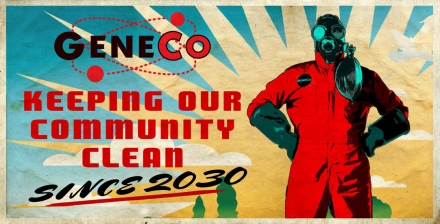 Shilo does venture out into the wider world and encounters several twisted characters like the Grave Robber(Terrance Zdunich)who sells an addicting drug called Zydrate to surgery addicted folks such as Amber Sweet(Paris Hilton). From these connections,Shilo learns about the plot against Blind Mag:
As you can see,this is not some sweet little Broadway baby brought to the big screen. Repo! The Genetic Opera is more in line with such dark fare as the Rocky Horror Picture Show,Phantom of the Paradise and Sweeney Todd,with it's own original flair and sinister social satire regarding the direction that health care and it's increasing costs are heading for.
I just hope and pray that all of the delays are at an end and that eager fans will get to experience this film. The DVD release of G!:TGO is due in January of '09 but it would be nice to see this strange slice of cinema in an actual movie theater. Lionsgate,let's make that happen,please? Pretty please,with sugary gore on top?