The new Oprah Book selection for the fall
has been made public
and it's
The Story of Edgar Sawtelle
by David Wroblewski. Most of the folks in book blogging land
had already guessed
that it would be Edgar Sawtelle,but no one is ever a hundred percent sure about these things until you see a book bearing that mutually loved and hated official Oprah seal.
What makes me happy to hear this news is not just that it's a great book(that I have been reading very slowly,to make it last longer)but that Oprah is reviving one of her own traditions,picking a debut novel by a promising author. In the early days of Oprah's Book Club,this was one of the things that first endeared readers and a few booksellers as well to her cause.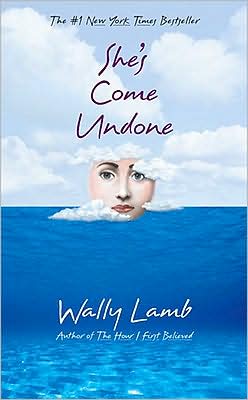 The best known beneficiary of the OBC in this category is Wally Lamb,who was lucky enough to have his first novel(She's Come Undone)and his second one(I Know This Much Is True)get tapped by the Oprah stick. Lamb has a new novel due to come out this November called The Hour I First Believed and it was rumored to be the new Oprah pick for awhile.
Since Lamb is a great writer,I think few would begrudge him that unique honor(only Toni Morrison's works had been selected more than twice as Oprah books)but I am glad that David Wroblewski is the person who will have his day in the Oprah spotlight.
Another good thing that Oprah's club used to do was pick books by lesser known writers who had been gaining some small ground in the literary world and thanks to Oprah,got a ticket to the big show(at least for awhile,in some cases).
Writers like
Chris Bohjalian
,
Christina Schwarz
,Kaye Gibbons,
Maeve Binchy
, and Alice Hoffman gained some new readers and energized their early fan base with a nod from Oprah. While their latest titles may not be as celebrated as their OBC ones,that's not a bad item to have on your author resume,in my opinion.
As we all know,the Oprah game changed when she picked Jonathan Franzen's The Corrections and after hearing about Franzen expressing some doubts about being an "Oprah author",she refused to have him on the show. The book is still listed as an Oprah selection but she didn't do a follow-up program on it,which was not fair to the people who read the book based on her recommendation.
Most folks were all "how dare he!" about the Franzen fracas but I for one think he got a bum rap. I checked out some of those interviews he gave during that period and the harshest thing he said was this :
" That's one of the perverse, not to say fetishistic responses to the obliteratively ubiquitous presence of buying in our lives: to say, "I don't buy the popular stuff, I buy the small label stuff," as if that makes you any less of a consumer. But I'm somewhat guilty of it myself, and it follows a pattern. Certainly in music, suddenly the band you like because it was not produced goes to a major label and becomes heavily produced. It's hard to think of a major label Mekons recording, for example. It's impossible because they would never do it.
But I'm with you, I don't think the same applies to fiction. The problem in this case is some of Oprah's picks. She's picked some good books, but she's picked enough schmaltzy, one dimensional ones that I cringe, myself, even though I think she's really smart and she's really fighting the good fight. And she's an easy target. "
A bit snobby sounding,I grant you,but not that bad(the strongest word in that whole statement was "schmaltzy"). To be honest,he was saying what a lot of people were feeling in the industry behind closed doors to each other and didn't want to say in public for fear of killing the goose who laid the golden book sales. Some of those folks,along with the regular followers of the OBC,were saddened when Oprah shut the club down for a bit,right after that mess.
Even when Oprah brought the book club back,it wasn't quite the same. Other TV reading groups had come and gone,plus some of the new themes that were introduced such as classic cannon titles and various nonfiction selections,didn't always catch ahold of readers' imagination the way her earlier book club picks did(and caused another scandal to boot).
All of that has changed for the better with The Story of Edgar Sawtelle. This book is a wonderfully written old fashioned good thumping read that already has received quite a bit of praise from critics and readers and now will get an even bigger stage to strut it's stuff upon. Congratulations,David Wroblewski and thank you for writing one of the best books to come out this year.
If you haven't gotten a chance to read Edgar Sawtelle yet,please take this opportunity to do so now. Don't hold off because of the Oprah label,I beg of you. This is a novel with a real down home feel and form to it that will be still talked about for years to come. Think of it as a really great song that makes your toes tap and lifts your spirits that can be enjoyed by all: