The nominees for the 2008 National Book Award
have just been announced
,and while
details
are still a little sketchy at the the moment,I do have the names for the folks up for the fiction category(the one I care most about).
As usual,the books that have been chosen are not well known to most or made big impacts on best seller lists. Nothing wrong with that but would it kill someone on the judging committee to put up for consideration an author who's gotten their work in the mainstream spotlight due to talent for once?
The big magilla on this list is Shadow Country by Peter Matthiessen,which is a collection of three novels that he wrote during the nineties with some re-editing and additional material thrown in for good measure. In other words,it's a reboot of previously published work.
Now,I'm not saying that that should disqualify Matthiessen's book;reformatting a book(or in this case,a trilogy)to better enhance the author's original intention is at many times a good thing and makes for a more satisfying novel. When Stephen King came out with his expanded version of The Stand,it was well received by many of his fans and it was like having a literary version of a Director's Cut on DVD.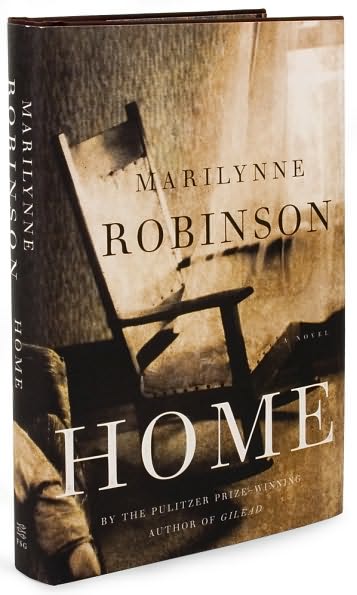 However,I am disappointed that,excepting Matthieson and Marilyn Robinson,whose follow up to Gilead(which won a Pulitzer Prize) Home is amongst the nominees,most of the books and authors selected here are rather unknown to me and I suspect,plenty of other well read folk out there.
The other three nominees are Rachel Kushner for
Telex From Cuba
,Salvatore Scibona for
The End
and
The Lazarus Project
by Alesandar Hemon. Two of the three(Kushner and Scibona)are debut authors,which is always nice to see. I send all of them my congrats and wish them well,but there are a couple of other names that I would've stood up and cheered loudly about if they had been included on this list.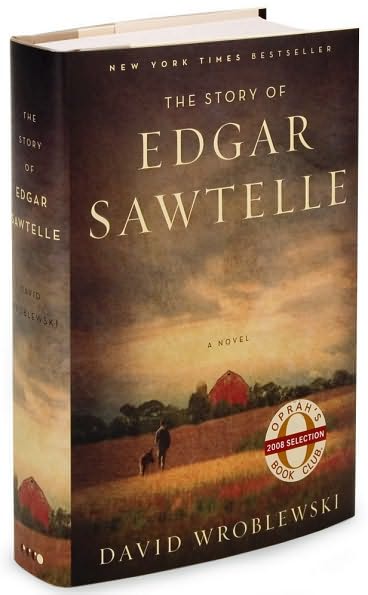 The most glaring omission,in my opinion,is of
The Story of Edgar Sawtelle
by David Wroblewski. This book has garnered tons of praise,both from critics and writers such as Richard Russo,Margot Livesey and Stephen King. It's also generated plenty of word of mouth goodwill from booksellers and readers,plus was selling well even before it got the Oprah Book Club tap on the shoulder recently.
According to the
NBA guidelines
,books that are published between December 1,2007 and November 30,2008 are eligible for nomination,so this is clearly not a time issue. Perhaps it's just a matter of personal taste on the part of the judges who had 271 novels and short story collections to go through in order to narrow down the five finalists.
Still,I find it pretty hard to swallow that Edgar Sawtelle didn't make the cut and can't help but wonder if it's widespread popularity had something to do with that.
Another great book that should have been up there is Elizabeth Strout's
Olive Kitteridge
,a novel made up of interconnected short stories that told the tale of a hard to like woman who nevertheless made an impact on the lives of many in her small rural community.
A few other worthy picks of mine for this award would be
The 19th Wife
by David Ebershoff,
The Guernsey Literary and Potato Peel Pie Society
by Mary Ann Shaffer and Anne Barrows and Dennis Lehane's
The Given Day
(that last one is a very new book,I know but the release date is within the NBA limits).
Oh,well,I should know better by now(especially since I've watched the Oscar race so intently over the years)that there is no awards list that will please everyone. The best thing to do here is focus on the positive aspects here like the fact that more people will seek out the nominated titles and give them a chance. My reading stack is a tad overflowing at the moment,so I might wait awhile on adding any of these books to it. Any way you slice it,this is a good day for bookworms indeed: