Tomorrow is Thanksgiving,and while it's been pretty hard to feel grateful about things lately,there are a few glimmers of hope on the pop culture horizon that should perk up your spirits for the season. Not the most serious of concerns to be addressed,but relief from everyday worries is what entertainment is all about,folks.
So,here are a couple of happy highlights that you can keep in mind,as someone at your Turkey Day gathering brings up the old chestnut of "What are you thankful for?"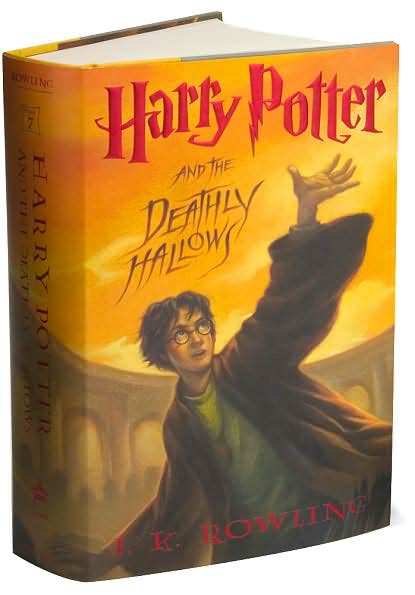 FANGIRLS WITH FUNNY BONES:The recent flare-ups between Harry Potter fans and Twilight fans(particularly over the
book based musical movement
that both fandoms have created) have not been helpful to either side and fortunately,a couple of young people not only have the good sense to realize this but are trying to bring the two groups together in a creatively humorous way.
Sarah Arent and Ashleigh Pirtle,in both of these videos,play a pair of die hard fan girls who are more alike in their genre love than they realize and decide to bring their fandom war to the streets with some very amusing results.
Alex Carpenter,who is a key focal point of the fan girl love/wrath here,is a real person,btw. He's a popular member of a wizard rock band,The Remus Lupins,who started off some of this HP vs. Twilight stuff by comparing Twilight to Hannah Montana. He seems to be atoning for that by making a guest appearance as himself in part two.
Kudos to you,ladies and everyone else involved in making these short satires,proving that even fantasy lovers can have a sense of humor about themselves:
SO IT BEGINS
THE ULTIMATE SHOWDOWN
MORE GOOD BOOK TO FILM ADAPTATIONS: Despite talk of a legal battle holding up the works,it looks as if The Watchmen movie will be available at a theater near you by March of 2009. Glad to see that happening,since every new trailer for it just makes the film appear to be that much more of an awesome,not to be missed visual event.
Other fun book to film translations to eagerly anticipate include Inkheart,starring
Brendan Frasier(who also narrated a couple of the audio editions of Cornelia Funke's trilogy)and Confessions of a Shopaholic,with Isla Fisher as the non-British leading lady here. While I do wish that they'd kept the Shopaholic setting in England(at least for the first movie),Sophie Kinsella's stylista gone wild story does have enough elasticity to survive being Americanized.
While we wait,here are the latest trailers for each one to whet your movie going appetite for more:
WHO WATCHES THE WATCHMEN? WE WILL!
THE ULTIMATE WAY TO BRING A BOOK TO LIFE
SHOP TIL YOU DROP OR GO INTO DEBT,WHICHEVER COMES FIRST
THE JOY OF KNOWING A FILM YOU WANT IS OUT ON DVD: Awhile ago,I was hoping to see the original version of The Women,whose recent remake dive bombed at the box office,but at the time it wasn't readily available on DVD.
Fortunately,the film did hit the DVD market about a month or two after the new one had disappeared. Maybe someone in the distribution department of the studio thought it might be a good idea for the earlier edition to distance itself from the remake. A good thought,indeed. Thanks to Netflix,I was able to rent that classic talk fest and thoroughly enjoyed it.
Lately,Victor/Victoria has been on my brain and yes,it's on DVD and on top of my Netflix queue as we speak. I haven't seen that movie in years and it appears to be time to revisit that baby. So,I'll see you all on Friday(with some TV turkey talk)and please feel free to enhance your Thanksgiving festivities with these tasty tidbits of Julie Andrews ala cart:
SHADY AND SAUCY DAME FROM SEVILLE
PLAY ME LE JAZZ HOT,BABY!