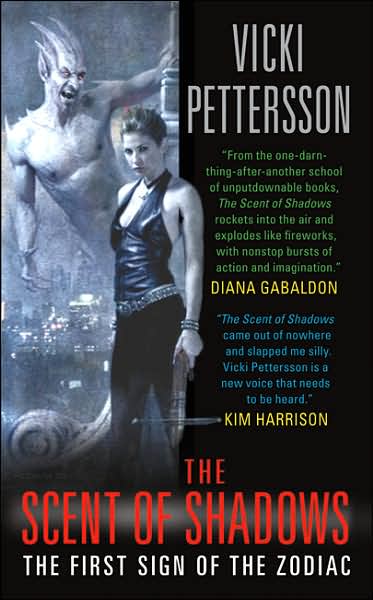 Joanna Archer thought she had enough troubles in her life up to now;her mother had walked out on their family years ago,leaving Jo and her younger sister Olivia to deal with their viciously overbearing Vegas tycoon father Xavier,who never cared for her to begin with.
Due to that,plus barely surviving a violent assault in the desert at age sixteen,Jo has built up some strong physical and emotional barriers around herself to keep from getting hurt again,even with the reappearance of an old love,Ben Traina,back into her life. Unfortunately,those were not able to prepare her for what was to come.
On her twentieth five birthday,Joanna's world took on a whole new perspective as she came into her full power as a member of the Zodiac,superhuman beings dedicated to either saving humanity or destroying it. Both sides of the Zodiac,Light and Shadow,are seeking her out to not only to discover her potential but to see if she is the legendary "Kairos",the one meant as the restorer of power to their ranks.
In order to stay alive,Joanna must enter the Zodiac and give up all she has known before,despite the tragic consequences and personal sacrifices made for and by her:
The Scent of Shadows is the first title of the Signs of the Zodiac series by author
Vicki Pettersson
,who I had the pleasure of hearing her speak at
two
panels
of last month's NYC Comic Con. She was a real pistol at both,with such lively wit and polished poise that you would definitely be inspired to check out her work.
I'm nearly finished with Scent and have her other books to gladly grab up next to read,
The Taste of Night
and
The Touch of Twilight
. She also has short stories featured in a couple of anthologies
,Holidays From Hell and The Mammoth Book of Vampire Romance
and will have another one in the upcoming collection
Unbound
this summer.
Another Sign of the Zodiac book is also coming out by July,
City of Souls
. I did pick up Scent of Shadows before seeing Pettersson at Comic Con,but was more enthused about all of the books after hearing her talk about them,especially since her characters are superheroes.
Her leading lady at one point has to research the background of the Zodiac by going to a comic book store to get reference materials(which are more hands on than she imagined),which is beyond cool. Superheroes are starting to be more than just the realm of male writers these days and Pettersson's books are a prime example of the growing change coming to the field.
I also like the smart and snappy style of her writing,plus the interesting mythology that Pettersson builds up for the characters and Joanna's inner turmoil as she tries to deal with her growing powers,plus the many emotional battles she has face along the way. If you're in the market for something completely different in paranormal fiction,then Vicki Pettersson is the go-to gal for your fast paced,action packed read: