No doubt that there are plenty of detective shows both on network and cable TV as it is,so that the announcement of one titled
"The Number One Ladies' Detective Agency"
coming to HBO on March 29 may not impress folks much.
However,they may be pleasantly surprised to discover the homespun delights of this show;based on the series of novels by
Alexander McCall Smith
,the setting of this show is in Botswana where Precious Ramotswe(played by singer Jill Scott)decides to use the inheritance left to her by her beloved father to open her own detective agency.
Precious' techniques are more Columbo than CSI. While she does do her research and undercover work,her approach is more common sense based. She gets to know her clients and their adversaries well enough to give them considerate yet strong willed when needed solutions to their situations: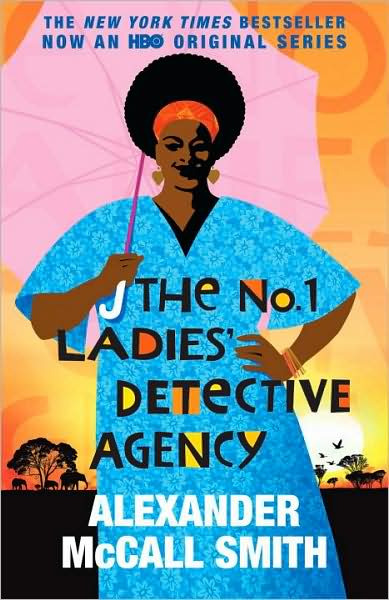 Precious is joined in her efforts to bring peace and order by Mma Makutski(Anika Noni Rose),a well educated and thrifty woman and given emotional support by Mr. J.L. B. Matekoni(Lucian Msamati),the owner of Speedy Motors auto repair garage where Precious brings her worn out white van that she refuses to give up on to often.
The pilot film for this series was co-written and directed by Anthony Minghella and it was the last project he completed before passing away last year. The show was filmed on location in Botswana,using many of the residents as crew members.
That's a very hopeful sign of good things to come;McCall Smith writes such wonderfully descriptive passages about the country that it feels like one of the main characters and such a strong sense of place is a major ingredient for this robust recipe to succeed with savoriness for a new audience.
The No. 1 Ladies' Detective Agency debuted on
BBC One
in 2008 and has done well in the ratings over there,despite some mixed reactions from the critics. Hopefully,it will do the same in the U.S. or even better. Mma Precious Ramotswe is the one of the last true ladies left in the literary game of life and I think that many folks would be well benefited by getting to know her: