Summer reading season is fast approaching and judging by the hot weather hitting us,way sooner than expected. Nonetheless,there is plenty of time to start stockpiling some good reads to help you keep your mental cool. So,without further delay,here's a look at the May flowers and June blooms for you to pick up:
A DOUBLE SHOT OF CAREY
Jacqueline Carey,best known for her Kushiel titles,is releasing two new books this season,one of which is the launching pad for an all new series set in modern day.
Santa Olivia
is a secluded border town,where orphan girl Loup Garron is determined to avenge the death of her mother and seek justice for the locals oppressed by the nearby military forces by forming a vigilante group.
Loup not only uses the identity of the town's namesake saint,she also has werewolf like abilities from her father,a genetically enhanced soldier now on the lam. This hybrid of super hero and werewolf mythology sounds like a winning combination to me(May,paperback).
Naamah's Kiss is set within the Kushiel world that most Carey fans are familiar with, only this time,there's a new leading lady driving the narrative.
Moirin comes from a long line of mystics whose great powers have dwindled over the years,due to a vow being broken by an ancestor. Even with the small amount of otherworldly abilities passed down to her,Moirin has always sensed that she was meant to do and see more.
After her coming of age ceremony,Moirin is called upon by the gods to go forth upon a quest and use her skills to help fulfill an unknown destiny in lands far from her home. Should be another excellent adventure in Terre d'Ange,indeed.(June,hardcover)
This sounds like a journey I'm willing to take and joining me will be the receiver of my Birthday giveaway extra copy of Naamah's Kiss is SONGBIRDZ! Congrats,and please send me your mailing address at livingreadgirl@yahoo.com and I will ship the book out to you ASAP.
Whether you're a new or a long time Jacqueline Carey fan, these back to back releases are bound to make you as giddy as a schoolgirl:
ARMCHAIR TRAVELING AT IT'S BEST
Several years ago,author Carlos Ruiz Zafon dazzled readers worldwide with Shadow of the Wind,a novel about the mystery and intrigue surrounding a set of pulp fiction works being hunted down and destroyed,with only one copy left in the hands of a bookseller's son,who rescued it from Barcelona's Cemetery of Forgotten Books.
In
The Angel's Game
,Zafon returns to that world,only earlier in time. Set in the 1920s,a young writer is commissioned to create a novel by a reclusive French editor with the intent of shaking up the ways of the world. He is promised a large fortune as payment but gets more than he,or anyone else around him,bargained for.(June):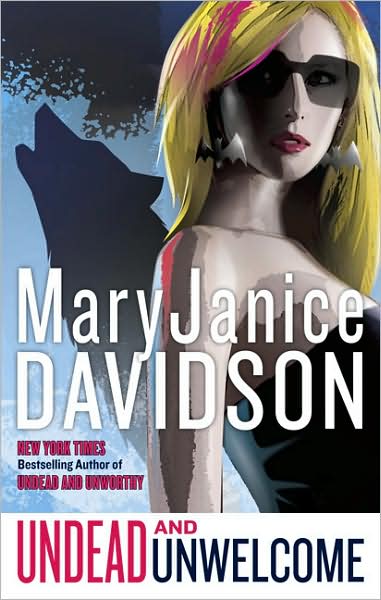 A BEVY OF BLOODSUCKING BEAUTIES
A couple of new entries in two popular paranormal series are cropping up just time for beach reading. In
Undead and Unwelcome
,Vampire Queen Betsy Taylor has plenty of social dilemmas to deal. If taking the body of her werewolf gal pal to Cape Cod wasn't hard enough without worrying about the reception she'll get from the Wyndham Werewolves,things back home are getting too hot to handle.
Seems as if Betsy's half sister is truly coming into her own and becoming the literal hellraiser she's destined to be. Maryjanice Davidson is on Book 8 of this series and the hits just keep on coming.(June)
Speaking of hot stuff,
Charlaine Harris
has a new volume to add to her Sookie Stackhouse books and more fuel to the fire set off by the successful HBO series,True Blood.
This time,Dead and Gone deals with the coming out of the supernatural closet of shapeshifters and were beings. Things seem to go well at first,but as it was with the outing of the vampire nation, deadly complications ensue.
Dead and Gone is due to arrive in May and with the new season of True Blood on the way,both readers and viewers are in for quite a bit of excitement: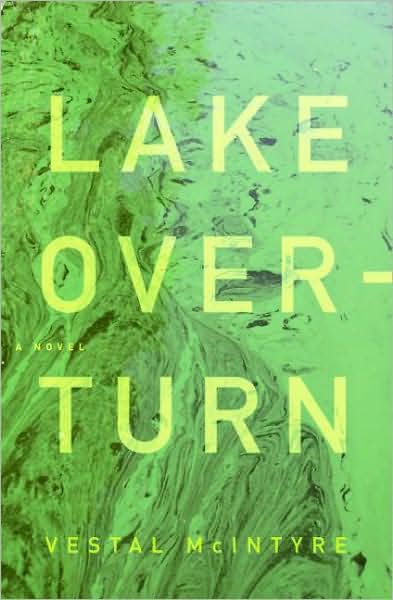 HE SAID,SHE SAID ABOUT THE PAST
Eula,Idaho,in the year 1986, appears to be just another sleepy small town with not much to talk about,but the joint is jumping,especially for a pair of boys decide to use an odd occurrence in Cameroon as the basis for their science project. They are curious to see if the bizarre overnight wipe out of all living things around Lake Nyos is something that might happen to their hometown.
Lake Overturn
is a debut novel by Vestal McIntire that delves into the lives of several characters whose lives interconnect one way or another via this scientific inquiry and whose personal history may or may not be doomed to be repeated. Think of it as a more grounded version of Peyton Place,if you will(late April,early May).
Kate Walbert goes on a generational journey with
A Short History of Women
,which begins in England of 1914 with the death of Dorothy Townsend,a suffragette who died for her cause and reaches all the way to modern day America,as her great grand daughter deals with the stresses of a post 9/11 Manhattan.
This look at the development of women's place in the world as well as the emotional growth and/or slump each of the characters goes thru over time is certain to be a great book club pick that will generate some stimulating discussions come September. Even if your group meets before then,this is sure fire brain food that will keep your literary appetite alive during the lazy,crazy days of summer.(June)
There's still a number of great books coming out this summer but hopefully this preview will give you some ideas of what to take on your vacation(or just read while relaxing at home). When back to school time starts,it would be better to have some fictional drama to share with the class rather than the reality show kind: