One of the many benefits of internet promotion,in my humble opinion is the advancement of the book trailer. While various other pop culture products were easily showcased via the visual medium,books just didn't seem to translate very well.
Most of the advertising was print based,which does make sense but also limited the target audience quite a bit there(not to mention discouraging any interested newcomers from finding out more about certain titles).
TV ads have featured the likes of James Patterson and Nora Roberts over the past couple of decades but in a rather stiff fashion at best. Granted,that was at least an improvement over the ones around during my youth for those never ending series of Time Life books:
Fortunately these days,publishers and authors have been given a more direct and creative format to promote upcoming titles that online booksellers and bloggers like me are happy to use for the mutual benefit of all concerned. Book trailers are still in their toddler years at this point but are fast becoming a major driving force in the industry and to the reading public at large. Let's take a quick look over the various standard molds that have been set so far:
TESTIMONIALS
This one is pretty self explanatory;you have either the author or one of his/her associates(fellow writer,editor or fan)speak to the camera about why you should check out their new book. James Ellroy takes this tact for his soon to be released novel Blood's a Rover(which I am still slowly reading)and Ellroy's offbeat personality gives you a true sense of what his inner world is like:
Testimonials can also be helpful to projects where some doubts may arise about it's possible success or reception by longtime fans.
For example,Eoin Colfer,best known for the Artemis Fowl children's fantasy series,has been tapped as the author for several new Hitchhiker's Guide to the Galaxy titles and his "first" one,And Another Thing...will be out in October. Many of the fans of the original Douglas Adams books will most likely be less than thrilled about someone else taking up the wacky mantle here.
While Colfer does have a direct testimonal video,there is also a clip from the San Diego Comic Con held this past June that has Buffy alum Amber Benson expressing great interest in the new Hitchhiker's book. That's a smart move,since Amber is a huge fan favorite and clearly an authentic admirer of the Adams series as well: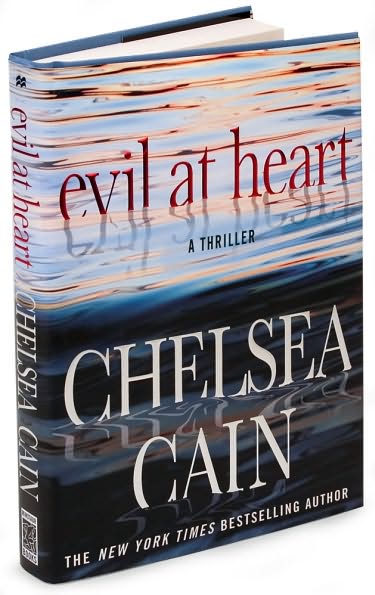 CLEVER CONCEPT
These trailers range from mini movies(such as the infamously funny one for the
newest Quirk Classic
) to straightforward teaser material that attempts to reel in readers with it's snazzy F/X and stylish tones.
One of the best marketers of her work is Chelsea Cain,whose Gretchen Lowell thrillers have taken off on the bestseller lists due in part not only to her great writing but the sinister vignettes produced for the first two titles,
Heartsick
and
Sweetheart
.
The one for her third in the series,Evil at Heart,combines some of the elements from the earlier videos(a gruesome Greatest Hits,if you will) and blends in some chilling new hints for this current terror tale: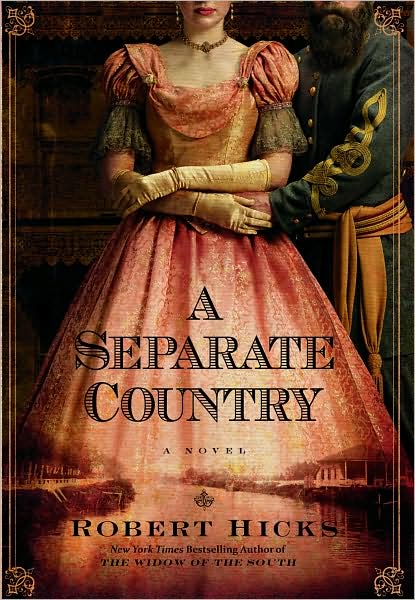 HISTORY LESSON
For books with historical content,a glimpse into the background hosted by the author has been the norm. I've mostly seen this with historical fiction but surely nonfiction titles have gone down this road as well.
These are often accompanied by tours of the places where the action of the book is set,along with relevant photos and other timely documents. It does create interest in both the work and the author;I started reading Robert Hick's Widow of the South after checking out his video for A Separate Country(a double review for both is coming soon;watch this space):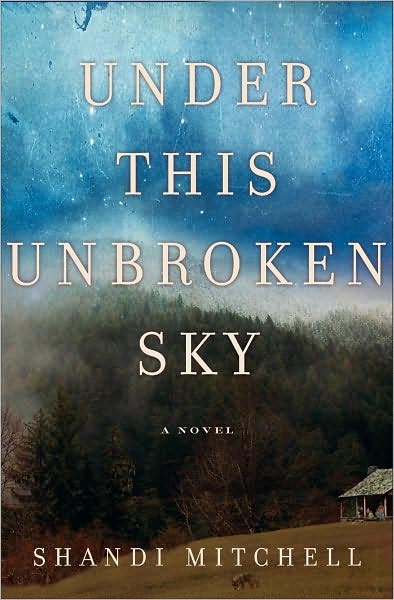 You can also get a sense of what personally motivated the writer to pursue that certain section of history as the focal point of their work. Shandi Mitchell was intrigued to know more about the truth regarding the death of her grandfather that lead to the plot of her first novel,Under This Unbroken Sky.
It's interesting to see how a casual inquiry into your family tree can lead one person into getting an account at Ancestry.com and take another down the path towards writing a whole book based on that initial spark of interest:
FAN MADE
Some folks just can't wait for an official trailer to talk about a new book that they want to share with others. Thanks to YouTube,a number of homemade videos have sprouted up with either carefully edited footage or mini sketches performed by family and friends to help spread the good word for upcoming titles.
The ladies at Smart Bitches,Trashy Books proved their cleverness yet again by holding a contest for fans to make their own trailers for their book Beyond Heaving Bosoms. Many great videos were made and voted on and while I enjoyed
the winning entry
immensely,I do have a soft spot for this Romancelandia protest skit(the best line comes from a multiple amnesia sufferer-"I don't know why I'm here but I'm very angry!"):
Even with all of the debate about fancy new gadgets like the Kindle and other E-readers taking over the marketplace,it's nice to see that some technological wonders can be helpful in promoting the old fashioned,always user friendly tangible book.
This is not only a boon to the big leagues but can be a great blessing to the smaller press and indie titles looking for their place in the sun and on bookshelves. Of course having a few friends and family of the author slip that special book into key sections of their local bookstore has it's benefits as well. Just keep in mind that today's grassroots campaigns are waged online and offline with excellent results: