One of the big ticket items of any holiday season is the Special Edition,that packed with goodies version of a film or book that you may already have on your shelves. How valuable these pumped up gift packs may become in the future is a strong motivation for some to stock up on them,but not always a wise investment choice(just ask those Beanie Baby collectors or the guys who bought every "multi-cover" edition of certain comic books back in the 1990s about that).
Some times,it is best to wait for the definitive edition of a favorite book or film to add to your personal library,even if it takes longer than expected for it to be on the market.
When Kevin Smith's Dogma first became available on DVD,it was in a no frills-just-the-movie-only format. I held off on getting it and was thrilled when the Special Edition was finally out. Smith's movies tend to be ripe with
deleted scenes
that are actually worth watching and my patience definitely paid off there.
Other times,especially when the need to watch every dollar is crucial,it may feel rather self indulgent to get an extra version. The cure for that is to give it to someone else instead,particularly a person who either hasn't gotten the chance to enjoy this entertainment item yet or who needs a fresh new copy.
Pride and Prejudice and Zombies,for example,has an
Heirloom Edition
(a sturdy hardcover)with the added bonus of colorized illustrations,a new preface written by co-author Seth Grahame-Smith and extra pages of full out Regency zombie action slipped into the original story line.
While it sounds like an ideal holiday gift for that Jane Austen/horror fan on your list,it may be very tempting to keep this one on hand for yourself(or at least read it before it's wrapped). Should be good enough to tide folks over until a movie version gets made: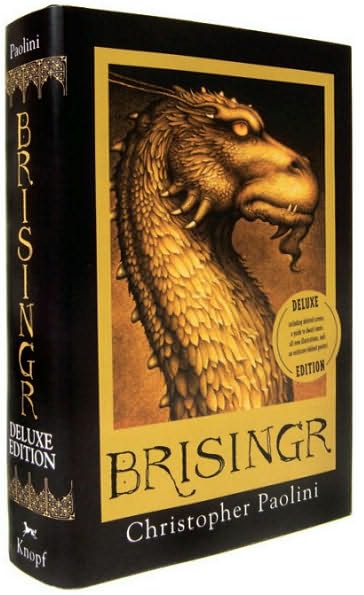 For younger fantasy fans,there's a
Deluxe Edition
of Christopher Paolini's third volume of the Inheritance,Brisingr,which includes extra scenes written into the book along with a removable poster and a translation guide to the dwarf runes mentioned in the earlier books.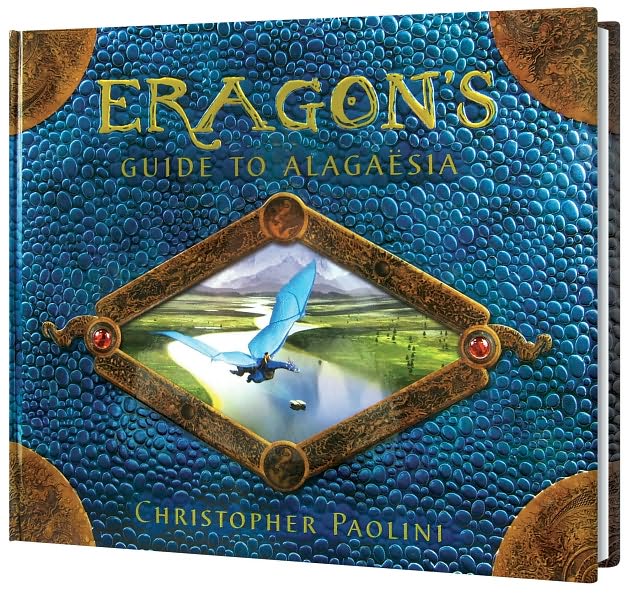 To add a extra cherry to the dragon sundae,a specially made companion book called
Eragon's Guide to Alagaesia
is coming out along side it. It's an interactive collection of maps and other tidbits about the magical realm that Paolini's characters dwell in and since the possibilities of another Eragon movie being made are as slim as the ones for The Golden Compass sequels,this might be as good as it gets for Eragon's literary followers: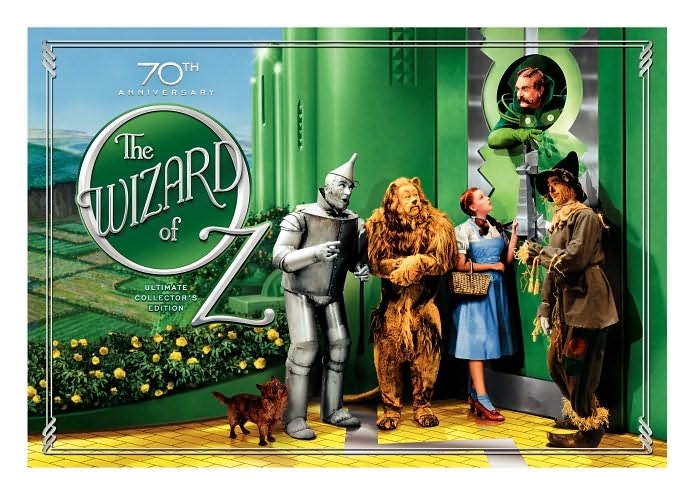 As much as I love certain classics,special anniversary editions of anything can be really overdone. The Wizard of Oz is an all time favorite film of mine but even if I had the do-re-mi to spare,this 70th Anniversary Ultimate Collector's Edition seems to be a bit much with four discs of extras,a couple of reproductions of promotional items for the film during it's first theatrical run and a watch to boot.
The movie probably looks amazing,but spending all of that money for a Blu Ray disc(even with the extra geegaws tossed in)in a big fancy box just seems to be one of those luxury indulgences more suited to celebrity cinema geeks than the average fan girl/boy. I wouldn't be surprised to see this sucker in one of those award show goodie bags they hand out to the presenters,even with the mandatory tax declaration attached to it:
I guess these things are really in the eye of the beholder in terms of value. During this upcoming holiday season,where shopping for gifts can be seen by some as a measure of your affection to that certain someone on your list,it's important to not just get the most pricey item on display but one that truly means something to the receiver.
If a special edition will be truly special to a friend or relative,then it's worth the money. However,sometimes it's best to keep it simple and think pudding,as Lorelai Gilmore would say: