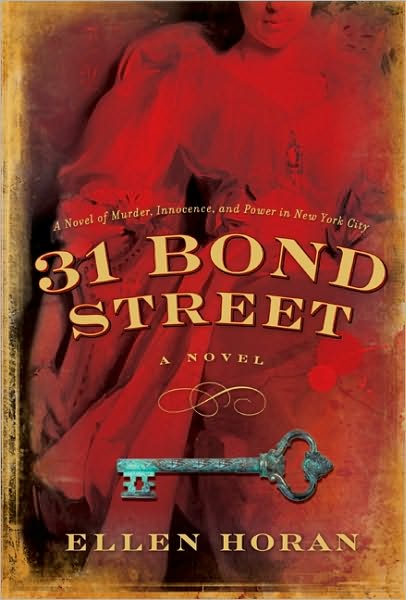 One of the newest books on my To Be Read pile is a debut novel set in New York during the late 1850s that focuses on a murder trial as juicy as any you'll see on Court TV.
31 Bond Street
By Ellen Horan takes it's title from the address of Dr. Harvey Burdell,a well to-do dentist who was found nearly decapitated in his swank Manhattan home.
With little to go on,the D.A. pinpoints his investigation on Emma Cunningham,a widow with two children who worked as a housekeeper for Burdell and given a dubious promise of marriage by the possibly not-so-good doctor. Is she being railroaded by local politicians looking to score a few points with the public trust or the real killer? Only one way to find out,or is there?:
Historical novels are a fun(and at times,frightening) way to turn over some of the rocks and get a good look at the dark side of society,especially when it comes to the role of women and many of the choices they felt pressured to make for the good of others or just to protect themselves. Toss in a murder mystery to that story stew and you'll truly get a potboiler read that really sings for it's supper.
31 Bond Street
put me in mind of a few other titles which encircle ladies struggling on the social ladder in deadly traps of scandal and inescapable consequences. Since the book will be out by the end of March,I thought it would be good to suggest a few similar reads to get you in the mood for a history mystery while you wait.
First one that I recalled was
City of Light
by Lauren Belfer,also set in New York. It takes place in the city of Buffalo during 1901 where Louisa Barrett,the headmistress of a exclusive girls' school,holds some sway in society with her various connections amongst the up and coming as well as the established members of the elite. When a murder takes place that ties in with the development of an electrical power plant,more than one secret being kept by Louisa is in danger of exposure.
City of Light not only paints a portrait of a world on the verge of major change,it also showcases the slippery slope that even women of independent means were on to earn not only a living but the respect of others as well. One false move could easily topple a strong woman from the heights she fought long and hard to rise to: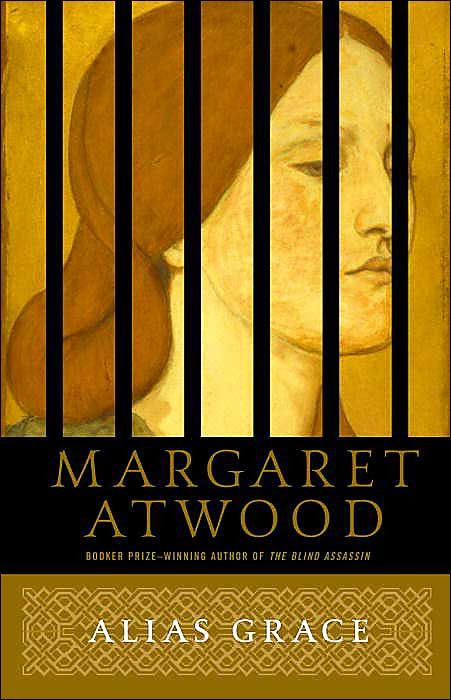 Margaret Atwood is best known for her futuristic looks into society but she did tackle a tale from the past with
Alias Grace
,set in nineteenth century Canada. Grace Marks,a servant girl who was at age sixteen given a life sentence for the grisly double murder of her employer and his housekeeper,is visited at the asylum where she resides by Simon Jordan,a young American doctor who is fascinated with her case.
As Dr. Jordan bonds more with Grace and seeks the truth about her crime,the answers he finds are more than he can bear. It's an enticing as well as intriguing examination of how the definition of sanity can depend on social status along with situation. The Grace Marks murders are based on a true story which is as infamous as Lizzy Borden and her handiness with an axe in settling family disputes is in American crime lore and shares an uncertainty about what did or didn't happen with her sinister sister in arms:
Last but far from least is
The Dress Lodger
by Sheri Holman,which goes further back in time that the others as the story opens in 1831 in Sunderland,England during the cholera epidemic. Fifteen year old Gustine makes her living by day at a pottery and at night rents a fancy gown to become an upper class streetwalker in order to earn enough money for her sickly child.
During her nightly duties,she runs into Henry Chiver,an ambitious surgeon expelled from Edinburgh for his unorthodox methods of finding bodies for medical experimentation,and strikes a deal with him.In exchange for finding dead bodies for him to work on,Dr. Chiver will try to cure her son but his morbid interest in the boy's unusual condition and the growing controversy about doctors performing dissections on humans makes Gustine think twice about her arrangement with him. However,it may too late for either one of them to turn back on the precarious path they're on.
This twisted alliance between the scrambling to survive in society doctor and street smart but heart foolish working girl is sadly compelling to follow to it's inevitable conclusion:
While all of these titles are available in paperback,don't overlook 31 Bond Street just because it's in hardcover at the moment. A good little thriller like this can give you plenty of entertainment value and still cost less than a night out at the multiplex watching a lackluster suspense flick. I think that if you give this book a chance,you'll find plenty of bang for your buck: