While Jane Austen has been riding the forefront of the literary remix genre for quite some time now,it is good to see other classic authors such as Louisa May Alcott and Leo Tolstoy(in the upcoming book,Android Karenina)starting to get some of that spotlight as well.
However,the works of the sisters Bronte have been rather slow to step into the current classic revival craze,but I suspect that hesitation will not last long.
Wuthering Heights has benefited from it's Twilight connection and the newest video clip sensation making the book blog rounds is this mock ad for "Bronte Sisters Power Action Dolls",created by a couple of folks behind the film adaptation of Cloudy With a Chance of Meatballs.
It's done in an 1980s TV commercial style that has our book throwing action heroines fight evil repressive male publishers by forming the ultimate feminist warrior,The Brontesaurus. Since there is a Jane Austen action figure out on the market,it would be cool if the set of Power Sisters Bronte teamed up with her and maybe a George Eliot doll(her books are heavy enough to make a daunting weapon)as a Superfriends-ish bunch of literary avengers to fight literary evil everywhere: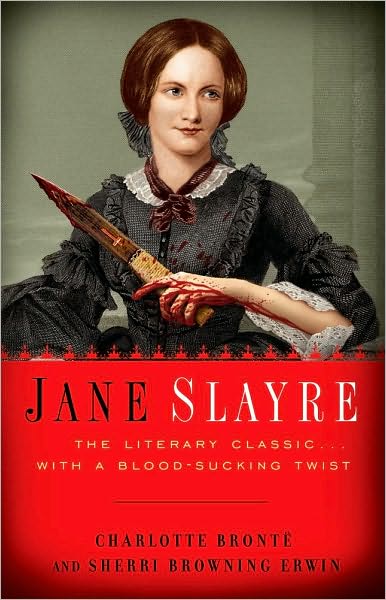 The timing of this video's release couldn't be better,especially upon the heels of the recent debut of a classic Bronte sisters novel in a monster mash-up fashion.
Jane Slayre
has Charlotte Bronte's plucky leading lady become a woman warrior destined to fight any and all supernatural foes that cross her path,including her literally bloodsucking relatives and that werewolf wife of her beloved Mr. Rochester.
Writer Sheri Browning Erwin felt that making
Jane Eyre a Buffy the Vampire Slayer
type of gal might encourage her daughter to give the original novel a chance and many other moms might be thanking her for getting their girls to read more than just those Justin Bieber fan magazines at home and school as well: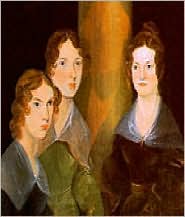 In a way,it's surprising that the Brontes haven't been snapped up sooner in this genre,given the gothic sensibilities of their combined body of work that easily lends itself to the inclusion of ghouls,ghosts and other scary silly creatures.
Then again,maybe it's because of that accessibility that it has taken so long for the Bronte brood to take hold here. Artistic folks do like a challenge and when you're going for the funny,having unlikely characters in strange situations is usually a sure bet for belly laughs. However,the Austen remixes have proven that there is
more than one way
to
tell a story
and no doubt that the other Bronte books will be joining the parody parade in due course: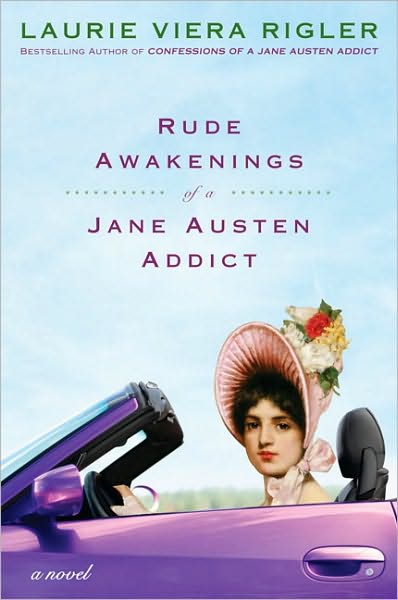 However,I wouldn't count Jane Austen out just yet. Starting on May 17,an Austen inspired web series will be featured at Babelgum.com,based on the Austen inspired novels by
Laurie Viera Rigler
.
Sex and the Austen Girl
takes both sides of the body switching comedic drama presented in
Confessions of a Jane Austen Addict
and
Rude Awakenings of a Jane Austen Addict
,which has each leading lady discuss the various dilemmas in her new found place in time and debate the different yet not so different social morays of their changed circumstances.
This is being done with the happy approval of Laurie V. Rigler-what Miss Austen herself would think,I can't presume to say but something tells me that she might be amused by all of this: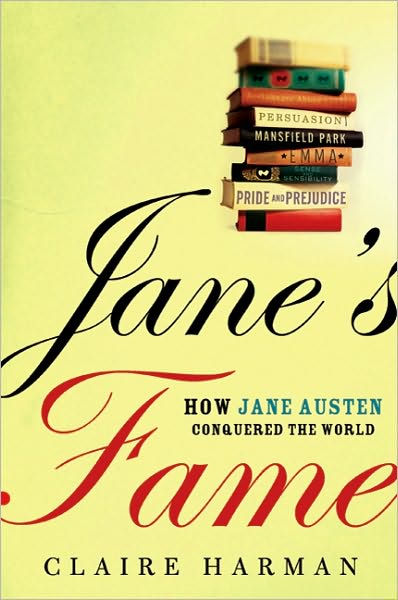 Many perceive there to be a rivalry between Austen and Bronte supporters,partly due to the infamous quotes from Charlotte Bronte regarding Jane,calling her a "social butterfly" and a man hunter,amongst other things. Even a subplot in Michael Thomas Ford's
Jane Bites Back
takes up this feuding theme. However,just because these ladies may not have seen eye to eye(there was no direct connection between Jane and Charlotte in their lifetimes),that doesn't mean that readers can't enjoy their novels and remain book buddies.
Even with the revived interest in their work arising from the literary remixes that are currently in vogue,good friends will still be so, even if they disagree about which redone titles are better than the other. One of the pleasures of reading is being able to share your views about it with others and having a lively debate about the merits of a piece keeps the mind active. Jane loved to engage in that herself and would no doubt endeavor to get the last word(which she and Charlotte may be doing in the after world):