Summertime is one of those seasons where making plans to either improve your reading choices or catch up on a few of the books that have been sitting by your bedside for quite awhile there is par for the course.
The method for some is to join a reading group like the new one headed up by
Smart Bitches,Trashy Books moderator Sarah Wendell
starting in June(and looking for suggestions for July). It's called
Smart Sarah's Sizzling Summer Bookclub
,which will select titles available in both digital and print form. While I wish them well,I think that I need to go solo this summer and see if I can make any serious inroads with my literary bundles on the path to reading glory: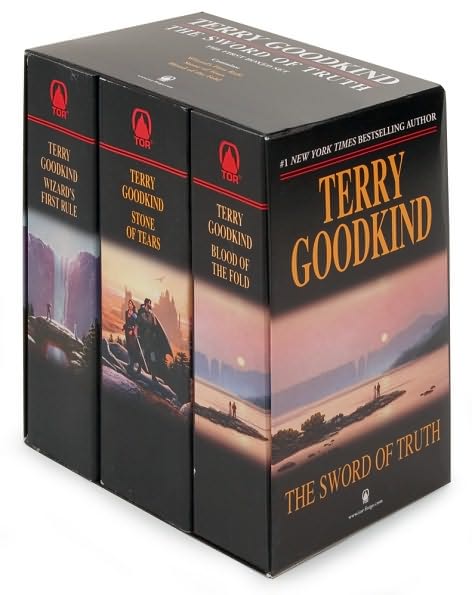 SEEK OUT MORE SWORD OF TRUTH TITLES:
As I got more into the first season of
Legend of the Seeker
,my interest in the fantasy series of books by Terry Goodkind that it was based upon lead to me to getting the first three
Sword of Truth
volumes in a box set. So far,I'm midway thru Wizard's First Rule,not wanting to rush into the story too much before the TV series had reached it's season finale.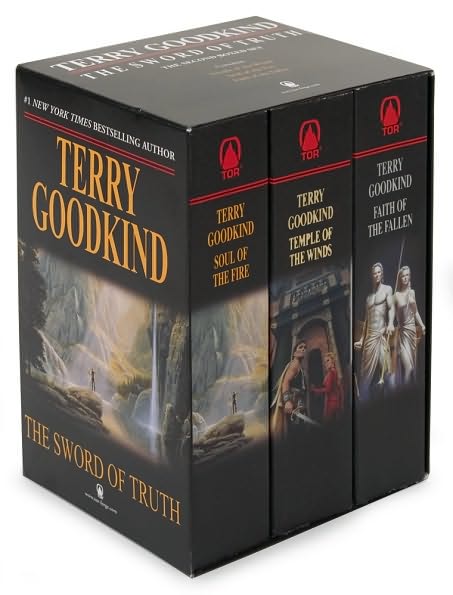 With the announcement of there being no home for a third season of the show,my slow pace upon the SOT books is now increasing at a more rapid pace.
To further my resolve,I splurged on another box set(the fourth through sixth titles)and am determined that even if the network wizards are denying me more of LOTS,that I will keep up with the adventures of Richard and Kahlan one way or another.
Even if there is a last minute reprieve of the TV version(stranger things have happened,folks),I still intend to explore more of this amazing realm of heroes and villains that the imagination of Terry Goodkind has brought to life:
TAKING THE TRAIN WITH ANNA:
Unlike the other entries from Quirk Classics,
Anna Karenina
is not a book that I've read many times over or even once to it's completion.
When my review copy of the upcoming
Android Karenina
arrived in my mailbox recently,I thought it would be a good idea to read both editions of Tolstoy's timeless tale of forbidden love together.
Since Android Karenina uses the Constance Garnett translation,which I happen to have in a Modern Library paperback edition,this has been working out nicely. The remix version makes it easier to glide through the basic plot points of the original text and I can see why adding robots and other steampunk elements to the themes that Tolstoy lays out for the characters is a rather suitable pairing.
My full review of Android Karenina will be posted here on June 8 but my reading of Anna K will take a little longer than that(for one thing,Android K has a shorter page count). The mysterious nature of this tragic heroine is not meant to be a quick pit stop but a true journey of the heart to ride all the way down the line: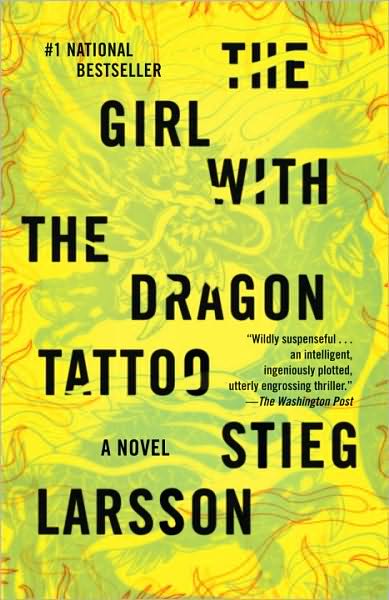 THE GIRL WHO NEEDS TO CATCH UP:
Confession time,folks-despite having an Advanced Reader's Copy of
The Girl With the Dragon Tattoo
on hand,I still have not read this book(hangs head in shame). To be fair,I did try but couldn't get far beyond the first chapter.
I am happy to see that the trio of mystery novels by the late author Stieg Larsson has done very well,not only with readers worldwide but also on film,with the Swedish versions getting some decent distribution before the Hollywood remakes start shooting.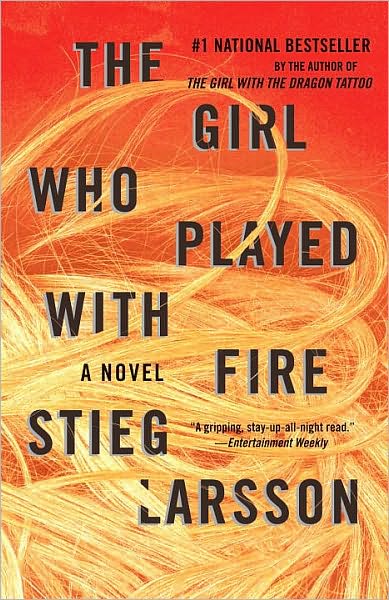 While many are eagerly picking up or awaiting their copies of the final book in the Millennium Trilogy today,I really need to start back at the beginning. It helps that a hardcover of the second book,
The Girl Who Played with Fire
,turned up at a local rummage sale in my area,giving me more incentive to tackle this series yet again.
I hope that those of you starting
The Girl Who Kicked the Hornet's Nest
this week have a great time with it. As for me,I'll be joining you later rather than sooner,probably by the time the paperback is out and about. Some may envy my chance to be introduced to the badass heroine of the trilogy,Lisbeth Salander,for the first time but I envy those who have been hanging with her right from the very beginning:
I hope this post has given some of you a little encouragement with your summer reading efforts and please feel free to share some of your literary plans for the season.
Reading for fun can be unexpectedly educational at times,adding odd bits of knowledge to your brain that can help solve a real life dilemma or two beyond having the answer to a tricky question on Jeopardy,so don't overlook something that intrigues you just because it's a little outside the norm. You may be able to surprise your friends and neighbors as well as yourself with the wonders of reading: