There are many books that folks fondly remember reading when they were young that changed their outlook on life and literature,with one of the persistent titles in the Top Ten being
Harper Lee's To Kill A Mockingbird.

That little novel about a young girl in a small Southern town during the 1930s, who learns the meaning of true courage as her lawyer father defends an unjustly accused black man of a vicious crime,has become a story beloved all over the U.S.A,due in part to the excellent film adaptation starring Gregory Peck(not to mention TKAM won the Pulitzer Prize as well).
This year is the
fiftieth anniversary
of the publication of To Kill A Mockingbird,which was released in 1960 on the cusp of the Civil Rights movement for which many consider it to be as influential as Uncle Tom's Cabin was towards the Civil War's stance against slavery.
Film maker Mary Mcdonagh Murphy has made a documentary about the legacy of Harper Lee's one and only book called
Hey,Boo:Harper Lee and To Kill A Mockingbird
,that will be shown sometime later this year,but right now her companion book to the film is out and about at a bookstore near you.
It's called
Scout,Atticus and Boo: A celebration of fifty years of To Kill A Mockingbird
and what a guest list this party has. A good portion of the book is dedicated to interviews with writers such as Anna Quinlan,Wally Lamb and James McBride,along with well known personalities like Tom Brokaw and Oprah all talking about how the book impacted their lives:
One of the most intriguing things about listening to the various viewpoints regarding TKAM is what each person finds to be most important to them. While many people naturally are drawn to the all too real depiction of racial attitudes both within and outside of the book,others find it to be a vivid portrait of small town life. A few like Scot Turrow were encouraged by Atticus' example to take up the law and some such as Richard Russo found the father/daughter dynamics incredibly touching.
For some,however,it's all about Scout,that plucky little heroine who takes her place along side Jo March and Pippi Longstocking as a rough and tumble type of girl with a heart as big as her sassy mouth:
The first half of Scout,Atticus & Boo deals with the story of how the book came to be,from it's first publication and reception by critics and readers to local reaction from those still living in Monroeville(Harper Lee's hometown upon which the setting of the novel is loosely based)who had mixed feelings about the whole thing.
Hearts and mind soon began to change when the Hollywood movie version started filming and Gregory Peck came by the area to soak up some atmosphere in order to get into character.
Today,there's a museum in Monroeville dedicated to the legacy of To Kill A Mockingbird and a stage production of the story held annually there,partly as a fundraiser to keep the museum going. A key element of the book's continuing connection to readers is the high caliber quality of the film,a rare example of both mediums doing justice to the storyteller's vision: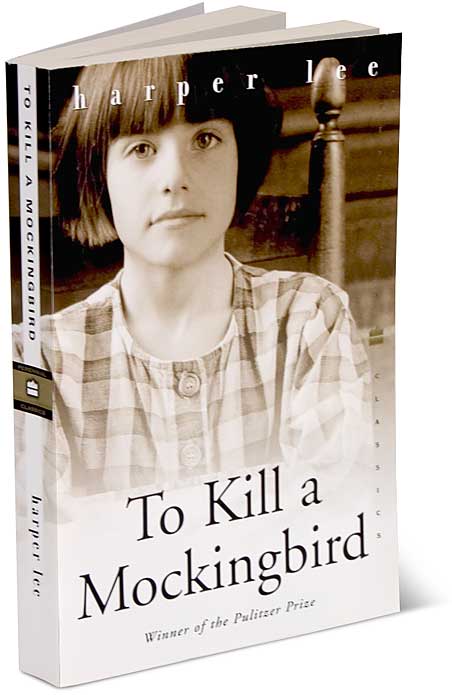 Some of you out there might be saying "Yeah,yeah,I read it in English class a long time ago,so I know all about it already." Well,as someone who wasn't given TKAM as assigned reading and has yet to read this book(I did at least see the movie on TV once and will probably watch it again),Scout,Atticus & Boo was quite the eye opener for me.
Part of the reason that I never bothered to check TKAM out was due to it's status as a standard classic but after reading this thoughtfully put together tribute to the power of a fictional reflection on our world that resonates with more than one generation,I am resolved to make TKAM a major part of my summer reading.
As I wait for my copy to arrive in my mailbox,I hope many of you don't wait to pick up Scout,Atticus & Boo and keep a sharp lookout for the documentary as well. The argument can be made that To Kill A Mockingbird is just another kid's book but those who deliver that accusation seem to be guilty of judging a book by it's cover,if you ask me. Scout,Atticus & Boo makes the case for the lasting literary legacy of TKAM and gives those familiar and new to the novel a reason to read it again and again: