With the official start to summer under way,many are no doubt planning on cooling their heels during this upcoming Independence Day weekend at their nearest multiplex,particularly to check out the latest cinematic installment in the Twilight series,Eclipse or to see Toy Story 3 yet again.
That sounds good to me,too but don't forget to stop by the bookstore on the way to the theater to either check out or reserve some of these enticing new reads set to hit the shelves this season. After all,some of those movies wouldn't be around if it weren't for the book first(not to mention that you don't have sit thru a bunch of commercials for products and movies that you could have stayed at home to see on TV):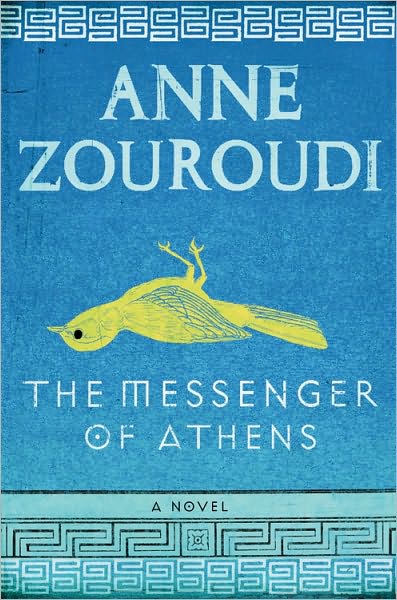 FICTIONAL FOREIGN INTRIGUE
Anne Zouroudi's debut novel,
The Messenger of Athens
,introduces us to Hermes Diaktoros,a self appointed investigator of mysteries who goes to the Grecian island of Thiminos to look into the death of Irini, a local woman found at the bottom of a cliff.
While the police are quick to call it a suicide,the more that Hermes talks to those who knew Irini best,(including her husband Andreas,her not-so-secret lover Theo and his wife Elpida)it soon becomes apparent that her untimely demise was more of fortunate for some incident. Zouroudi's detective takes a laid back approach to crime solving that will remind many of the No. 1 Ladies' Detective Agency series and it wouldn't be too shocking to see both of these down to earth detectives sharing a cup of tea together(
July
)
I was lucky enough to win another interesting book from Good Reads this summer and with
Anne Fortier's
Juliet
,I have another gem twinkling on my Must Read Pile.
When Julie Jacobs receives a key to a security box located in Sienna, Italy as an inheritance,she has no idea just how far this trip across the world will ultimately take her.
Turns out that one of her ancestors was the basis for Shakespeare's classic leading lady of love and to this day,a feud between the descendants of both plagued houses still quietly exists. That calm is interrupted by Julie's presence and the hunt she under takes to recover a lost family treasure. Romance,adventure and a literary linkage to the past;sounds like a recipe for a great summer read to me(
August
):
SUPERNATURAL SISTERHOOD
Kelley Armstrong is well renowned in paranormal fiction circles for her spell binding
Women of the Otherworld series
,that includes werewolves,witches and psychic detectives galore. In her newest book,
Waking the Witch
,the youngest member of this mystical maiden society gets her debut solo adventure.
At age 21,Savannah is determined to prove to her guardians that she's capable of using both her mind and magic powers as a valuable asset to their supernatural detective agency so she jumps at the chance to investigate a triple homicide in a small factory town.
Soon enough,Savannah is in over her head in more ways than one and must do the one thing that she hoped she wouldn't have to;ask for help. Another feisty magical crime fighter from Armstrong is always a welcome as well as charming sight to behold(
late July
):
Popular paranormal fantasy writer Carrie Vaughn is giving her fans a double dose of summer time story goodness this year,starting with
Discord's Apple
. Evie Walker is visiting her dying father and during her stay at his rundown old house in Hope's Fort,she soon discovers that the basement leads to a secret storeroom which she is destined to be the protector of.
Figures from Greek mythology and literature pop up in this narrative,including a fellow who played an intrinsic part in getting
the Trojan Horse
through the city gates. Vaughn is taking a new turn with her writing here and it's one that many will be happy to encourage her in(
July
).
Vaughn's regular series about the adventures of celebrity werewolf radio talk show hostess Kitty will also be getting a new entry.
Kitty Goes to War
has our heroine lending some aid and comfort to three Army soldiers who used their shapeshifter abilities in defense of their country.
Kitty is willing to help them readjust to civilian life by having them join her pack to give these traumatized men a chance to be themselves in both human and wolf form.
With that heavy burden and a burgeoning lawsuit from a supermarket chain upset about her report on their strange proclivity for drawing supernatural trouble,Kitty really has to watch her step more than usual(
late June,early July
):
MUSICAL MEMORY LANE

Rob Sheffield follows up his touching tune laden memoir,Love is a Mix Tape,with another glance back to his past with a soundtrack.
Talking to Girls About Duran Duran
covers his pop culture adolescence in the eighties,where MTV was an amazing new development and John Hughes movies seemed like great guides to figuring out how to be cool and find that perfect love.
Rob's humorous and thoughtful journey into that nostalgic mental jukebox should be a blast and perhaps offer up an answer to the eternal 1980s question-what is it with girls and Duran Duran anyway?(
July
):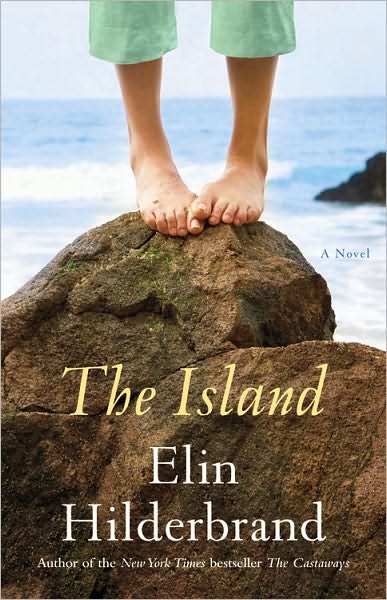 HEAT WAVE HEARTWARMERS
In Elin Hilderbrand's
The Island
, a family flock of four women retreat to Tuckernuck,just off the coast of Nantucket,in order to figure out their next moves and future relationships. Mother Birdie is dealing with a late in life divorce while her daughter Chess is recovering from the death of her fiancee.
They are joined by younger daughter Tate,who still doesn't know where she's going in life and Aunt India,eager to help them all but concealing a private sorrow in her own heart. Hilderbrand's tales of summer renewal of spirits are fast becoming the ideal beach book to enjoy all the year round and hopefully,more will be on the way for years to come(
July
):
In
Alicia Bessette's
debut novel,
Simply from Scratch
,a beautiful friendship is being baked between moody widow Zell Roy and her young neighbor,nine year old Ingrid who is convinced that celebrity chef Polly Pinch is her real mother.
As a way of coping with their emotional dilemmas,both of these troubled souls enter Polly Pinch's Desserts That Warm the Soul contest and wind up bonding with batter and hope to achieve their personal dream goals. As the two of them ultimately discover, cooking contests are not just about winning-they are also tasty roads towards healing your heart(
August
):
I know you may feel overwhelmed with plenty of good books to read already,but that shouldn't keep your eyes off the new releases table for the next couple of months. I hate to be a book tease but it's duty as a bibliophile to spread the word about any and all enticing titles coming down the pike. Consider this a pop culture form of civil service,folks: