One of the hot new shows debuting this summer is TNT's
Rizzoli & Isles
,starring Angie Harmon and Sascha Alexander as the title duo,good friends who happen to work well together as a down to earth police detective and a slightly offbeat medical examiner.
This series is based upon the mystery novels of
Tess Gerritsen
,who also has medical thrillers and a few romance titles on her literary resume as well. It's great to see more strong female characters on the crime fighting scene out there in TV land and based on the positive reception R&I seems to be getting from both old fans and new,we may be seeing more of Gerritsen's work,on the small screen at least: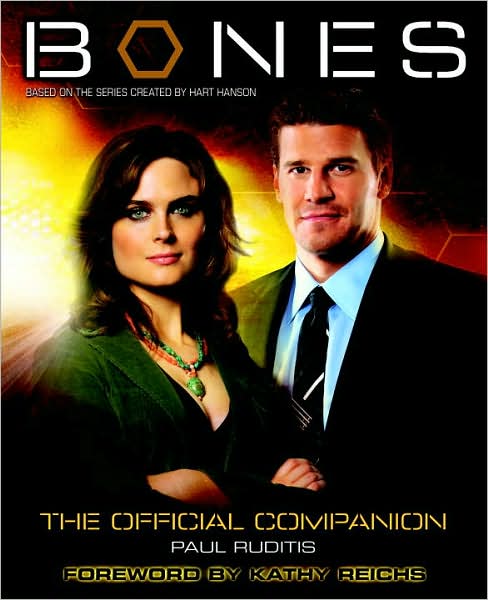 Of course,some of this success is in some part due to other fictional female sleuths being taken from page to screen and blazing a few pop culture trails in their wake for others to follow. Here are a handful of these clever ladies who delightfully deliver up the bad guys with style:
BONES:
The strength of this show,from the Temperance Brennan books by
Kathy Reichs
,comes from not only the connection between our two leads,rough and tumble Agent Booth and the seemingly distant but very much intrigued by new experiences Dr. Brennan,but the entire ensemble of players who click together in order to solve the gruesomely strange mysteries that turn up on their door step.
Since the author is also a producer on the series,much of her artistic vision seems to hold forth while allowing a few tweaks to some of the smaller details in order to give the show it's own distinction. Teamwork both in front of the camera and behind the scenes is the key to keeping a creative collaboration solid as a rock: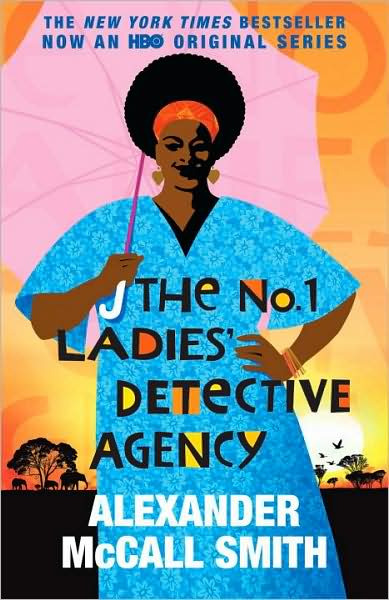 The Number One Ladies' Detective Agency
: Thanks to the charming novels of
Alexander McCall Smith
,the world was introduced to Mma Precious Ramotswe,a "traditionally built" lady of Botswana who chose to use the inheritance from her father to start her own private eye business.
The miniseries version of these moderately made mysteries that were on HBO last year brought this budding detective to life in a rather entertaining manner that was almost as good as reading the books themselves.
No small feat for anyone to accomplish,even for a determined woman who's willing to do what it takes to set things right for her clients:
MISS MARPLE:
The sweet but sharp witted elderly dame of Agatha Christie's creation has graced both the big screen along with the small,most recently returning to television as part of
Masterpiece's Mystery
series with Julia McKenzie taking over the role from actress Geraldine McEwan ,who played this classic small town solver of murders since 2004.
Having not the pleasure of seeing the previous performance(as well as the current incarnation),word of mouth has been very good regarding the talents of each lady. Either way,keeping Agatha Christie's characters alive for new generations of viewers and readers is an excellent notion,indeed: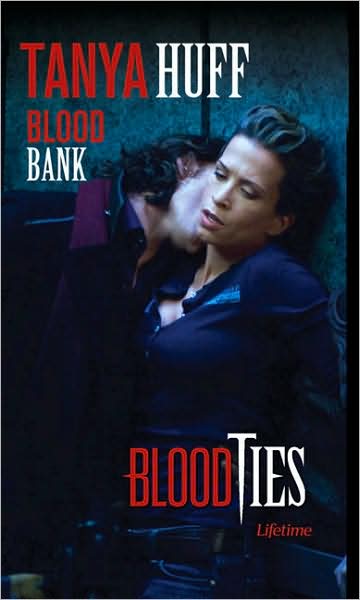 Blood Ties:
Sadly,not all adaptations lead to happy ends. Fans of
Tanya Huff's
paranormal novels about detective Vicki Nelson and her vampire assistant Henry(along with human and former police partner Mike) were only granted two seasons on air.
The show was well received by the fans as well as new comers but poor scheduling and promotion by it's parent network(Yes, Lifetime,we're looking at you!)staked the series from going forth for a third and maybe even fourth season.
Then again,two seasons are better than none and the exposure did help bring Tanya Huff's books to the forefront of many a paranormal/urban fantasy reader's must read list there. Sometimes,you have to make the best of a bloody situation and turn sour grapes into sweet wine,if you can:
One thing that books and TV share in common is the ability to fully expand upon the length of a story and give the characters all of the time they need to truly develop,which is a luxury both for the audience as well as the storyteller. Since the demand for new takes on the mystery genres appear to be on the rise,other female crime authors may have have their share of the conversation soon enough.
While more and more women are making their presence known in the crime solving realm on TV,the fellas shouldn't worry about being upstaged here. There are plenty of bodies all around for folks to ponder and probe in order to find the killers at large for everyone,plus a tough talking manly man can be a welcome breath of fresh air when tossed into the not-so-right setting: