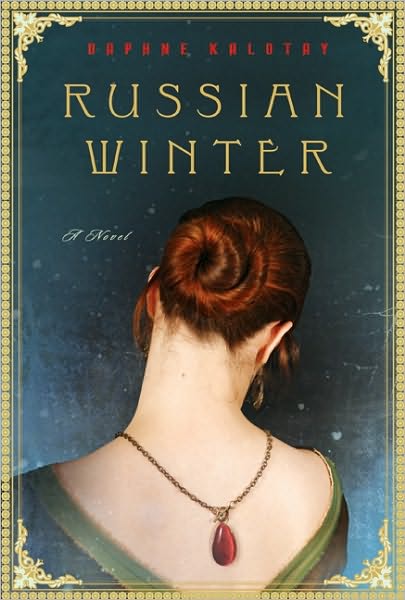 Once internationally celebrated ballet Nina Revskaya is now living out her last years of life in the city of Boston,no longer able to dance due to age and infirmity. She lives alone,with only some correspondence from a few fans and a home care nurse to keep her company.
Haunted by the memories of her past life as a Bolshoi ballerina,madly in love with both her career and husband,respected poet Viktor Elsin,Nina decides that the time has come to sell off her vast collection of jewelry,which is almost as renowned as her dancing skills were.
Even with the formal dispersal of her jewels,particularly a set of amber earrings that hold dark remembrances of a betrayal and regret over the consequences,Nina can not help thinking about those earlier days that she longs to forget. The strongest of these thoughts involve Viktor and the first passionate moments of their romance,when she was still a struggling to be seen star of the Soviet stage:
The details of the auction are being handled by Drew Brooks,a young woman whose vast curiosity about objects from the past is about equal with her general malaise regarding the break-up of her marriage and need to find direction in life and love.
Drew is already intrigued by the assignment to assess Nina's collection when an unexpected addition to it is mysteriously donated. An amber necklace that seems to match with the similarly styled earrings and bracelet given over to the auction is given anonymously by Grigori Solodin,a professor of Russian languages at a local university.
Grigori hopes that this gift will encourage Nina to open up to him about the past,as the necklace is one of the few things he was given by his adoptive parents to link him to his biological origins. He tried to contact her before but was rebuffed by Nina each time. Drew is eager to help not only determine if the necklace is truly part of the amber set but to connect to Grigori as well. It turns out that the two of them have more in common than they think,despite the difference in their ages,including a love of poetry:
Nina,however,is less than thrilled about the reappearance of the necklace as it makes it harder for her to suppress those compelling yet unwanted reliving of those troubled times.
Not only were terrible things happening to those around her during those fearful years of Stalin's reign in post-WWII Russia who were seen as enemies of the state for one reason or another,Nina's rise to fame was
clouded by jealousy
and rivalry of a childhood girlfriend who had come back into her personal and professional life.
What happened between those two and the misunderstandings and hasty choices made because of them is the main reason for Nina's silence about the past. As much as she longs to be relieved of such a burden,revealing the truth of what her actions did to those she claimed to love that lead to tragic endings for those concerned is just as difficult to bear:
Russian Winter
is
Daphne Kalotay's
first novel and what a debut it makes! From the pre-chapter descriptions of the jewels in Nina's collection to the poems of Viktor Elsin included at key points during the narrative,this book is as graceful as any prima ballerina taking the stage.
The quiet elegance of the characters draws you in as much as the mystery of the necklace and what Nina did that causes her such deep seated regret.
Kalotay clearly did quite a bit of research here in creating the realities for her fictional players to function in and her hard work pays off,blending both detail and emotion to bring forth a thoughtfully enriching novel of truth and consequences of the heart.
I am happy to help spread the good word for this wonderful debut novel as part of the
Russian Winter Blog Tour
,which began at
Story Circle Book Review
and continued onward to such great places as
Booking Mama
,
Book Club Girl
and
She Is Too Fond of Books
. The next two stops on the tour are set to be at
Historical Fiction Notebook
and
Bloggin'bout Books
,which I hope you all check out as well.
Russian Winter is a hidden gem of a book that I truly hope doesn't stay out of the spotlight for long. It's a beautifully composed tale of reflection and repose that allows the reader as well as the characters to see past their mistakes and take hold of the life that's before them now: