With Halloween soon upon us and Thanksgiving setting up the feasting tables as we speak(not to mention the mad rush to the major winter celebrations before the end of this year),there are plenty of seasonal preparations to get ready for. On top of that,there's an election just around the corner to make things even more lively.
However,that shouldn't totally take us away from checking the latest in literature. The need for a little relief and relaxation is vitally important during such hectic times and if your cable company is feuding with a network and not letting you watch certain channels yet again,reading is a most welcome refuge indeed:
SEASONAL SUSPENSE
Kathleen Kent follows up her marvelous debut novel,Heretic's Daughter,with an earlier look at the trials and tribulations of two of it's characters, Thomas Carrier and his destined bride Martha.
With
The Wolves of Andover
,we first meet Martha as a servant in her cousin's home who falls in love with the hard working Thomas,who is threatened by more than one outside source.
In addition to partaking in the local wolf hunts,Thomas and Martha come under attack from English assassins seeking the head of the man involved in the death of Charles I. As their romance builds,so does the fear that they may be all too abruptly parted. Kathleen Kent showed us her flair for making historical fiction feel all too real before and here she goes again with another well woven tale(
November
).
A Stranger in Mayfair
is the newest entry in Charles Finch's Lenox Mysteries series,where Victorian gentleman Charles Lenox arrives home after an overseas honeymoon with his new wife Lady Jane and is requested by a good friend to look into the violent death of a footman.
Soon enough,many secrets regarding not only the footman but the family that he worked for are brought to light,as well as a connection to an old friend of Lenox's in the bargain.
Even with the arrest of a suspect,Lenox has his doubts about the bigger picture that this murder took place in. When it comes to finding the truth in such matters,perception is truly in the eye of the beholder(
November
):
THE VIEW FROM BOTH SIDES OF THE KITCHEN COUNTER
Steve Dublanica made a strong splash on the restaurant scene with his blog and then later book about being in food service called Waiter Rant. Now,he's back and tackling an even stickier subject,the social niceties of tipping.
Keep the Change
discusses tipping with more than just waiters and waitresses;everyone in the service industry such as beauticians,bellhops and bartenders are given their two cents here.
While there are phone apps available to figure how much to leave as a respectable tip in eateries,other issues are not as easy to work out such as who should be left a gratuity in certain situations and what impression will I leave on so-and-so,based on what I give? This topic is certainly one that most of us have an opinion about and worth a lively debate(
November
):
Thanks to the renewal of interest in Julia Child and her culinary legacy,more of her personal world can be explored for the edification of all.
As Always,Julia
is a collection of over two hundred letters between Julia and her devoted friend Avis DeVoto,who offered up emotional support and encouragement as Julia dealt with putting together her now classic cookbook, Mastering the Art of French Cooking.
Julia and Avis spoke openly and candidly about other concerns,such as the changes going on in the post-WWII world around them and the intimate details of their love lives.
Whether you're a die-hard Child fan or just a casual diner,there's sure to be something on this festive menu of correspondence that will whet your intellectual appetite(
December
):
CHILLERS TO CURL UP BY THE FIRE WITH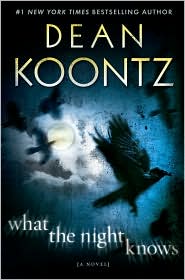 Dean Koontz is fond of delivering a new thriller to his fans by the end of December and this year is no exception as
What The Night Knows
is set to arrive before New Year's Eve. The ghost of a vicious killer haunts the footsteps of Detective John Calvino,who is worried that his family will be the next victim in the current spree of slayings that he's investigating.
These brutal attacks are startling similar to the bloody path carved out twenty years ago by Alton Turner Blackwood,the man who claimed John's parents and sister as victims in his tally before a then fourteen year old John took him permanently out of the game.
Just how permanent that really was is one of the questions that John must seek an answer to in order to save his loved ones and stop this new reign of terror before it's too late. Sounds chilly than a blizzard but with a warm blanket and good lighting,this scary story could certainly keep you warm with excitement(
December 28
).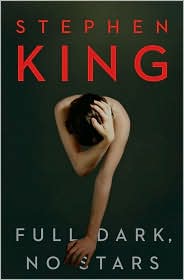 Another fright fest on tap is Stephen King's
Full Dark,No Stars
,a quarter of novellas(aka,long short stories) that have different takes on terror.
While two of them have supernatural spins("1922" and "Fair Extension")the other stories deal with more true to life horror shows,as one woman discovers the depths she will to go to claim revenge for an assault which nearly killed her and another unearths the secret life of her supposed to be meek and mild husband.
The beauty of the short story is in it's brief moment of time in which to enchant the reader into that small window of imaginative observation opened up to them. King loves keeping those windows wide open,hoping to make you fall right in but perhaps more than willing to give you a push there as well(
November
):
AUSTEN-TAIOUS DELIGHTS
Lauren Willig's series of Pink Carnation novels that blend Regency spy stories with a modern day gal's search into them have quite a following and her latest romp has a holiday setting for it's story to be properly displayed in.
Mischief of the Mistletoe
gives the spotlight to Reginald "Turnip" Fitzhugh,considered a bumbler at best by the majority of his acquaintance,who unexpectedly winds up involved in intrigue during a visit to his sister at boarding school.
The new headmistress,Arabella Dempsey,is in possession of a Christmas pudding that may offer more than figgy goodness and leads to several merry misunderstandings and deadly encounters. Another sweet surprise is the appearance of Jane Austen as a small supporting player who naturally has the last word in romantic advice.
Officially,this book is due out on October 28 but with being that close to November and it's timely seasonal theme,Mischief of the Mistletoe rightly belongs in this holiday lineup and satisfy even those whose sights are firmly set on Mr. Darcy alone as the perfect romantic lead(
late October,early November
):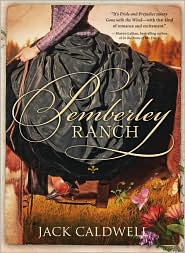 Speaking of Darcy,
Pemberley Ranch
by Jack Caldwell envisions the Pride and Prejudice cast and crew in post-Civil War America,as the Bennet family retrenches from Ohio to Rosings,Texas.
While Beth Bennet appreciates her new surroundings,she is determined to hold true to her core beliefs which are challenged by Will Darcy,a local rancher with plenty of reason to be reluctant about his past.
There have been scores of reinventions of Austen's most beloved novel but in this creative relocation,the feisty and forthright nature that our Miss Bennet is blessed with can be fully engaged and explored. Many a notion of courtly romance did arrive in the States during that period and any a new look at this classic couple is most certainly welcome(
December
):
I hope some of these upcoming books will find their way to you,as either a entertainment option or a great gift for that special soul on your holiday list. It would be nice to just enjoy this magical time for it's own glories instead of fretting about where to buy that hot ticket item and if this set of literary suggestions helps in any way,I will be happy to sit back and sip a cup of hot chocolate with a smile and song in my heart: