We still have a few weeks left in this year but with holiday shopping at it's peak and New Year's Eve being fast upon our heels once Christmas is over,this seemed like a good time to reveal the LRG list of best books for 2010.
One of these titles is not a new release but my reading of this particular book was inspired by a companion book celebrating it's literary legacy(more about that soon),so that's enough to qualify it for inclusion here. Whether you're on the look out for a great last minute gift or making plans to pick something up in paperback next year,one or two of our Top Ten Best Books of 2010 should find a spot on your shelf soon:
A PAIR OF SAVVY STUNNERS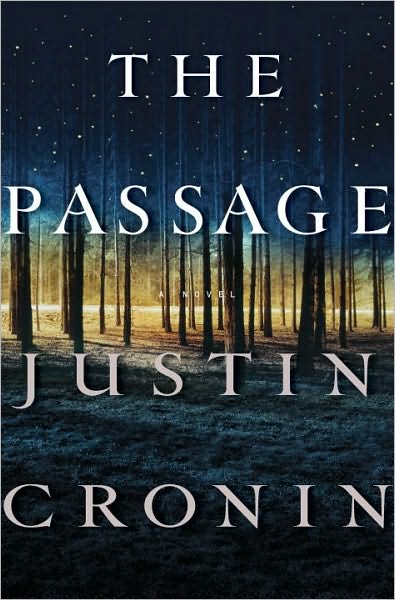 While many folks and fans alike despaired about the overabundance of vampire lore in the media these days, author Justin Cronin pulls off an incredible hat trick by pumping new life into the genre with
The Passage
,a summer novel that truly lived up to it's hype.
By blending sci-fi creation out of control tropes with futuristic survivor drama and a subtle touch of supernatural wonder,Cronin brings us a world where vampiric beings have overrun civilization and the only chance that the few remaining pockets of humanity out there have is a nearly century old little girl named Amy.
The Passage is the first of a planned trilogy and yes,the movie rights have been sold already. However,the time to jump on this brilliant bandwagon is now. Don't wait to see who gets cast in the film or what the reviews of the next two books will say about it. This is quality material that delivers the gruesome goods: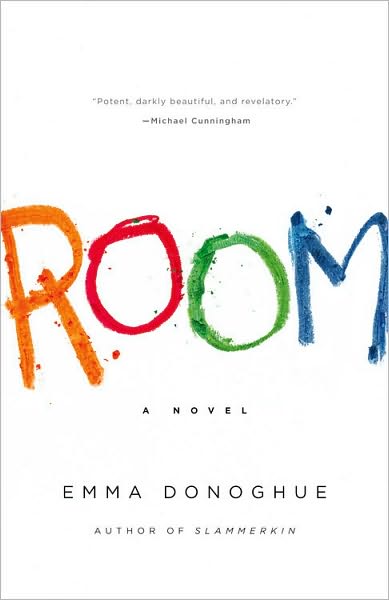 The horrors that appear in Emma Donoghue's
Room
are of an all too realistic kind,as five year old Jack details his daily life as one of the occupants locked in a shed by sinister Old Nick,who stole Jack's mother from the outside world and imprisoned her for several years as his personal object of obsession.
The miracle of this story is that through the eyes of Jack,the reader is able to see both the beauty and the terror of Jack's life,along with the determinedly devoted nature of his Ma,who struggles to set them free but has trouble coping with that freedom once it's found.
Why this book didn't win the Booker Prize is beyond me but don't avoid Room simply due to it's subject manner. You'll be cheating yourself of an amazing tale of wonder and hope renewed:
LOVE IS IN THE AIR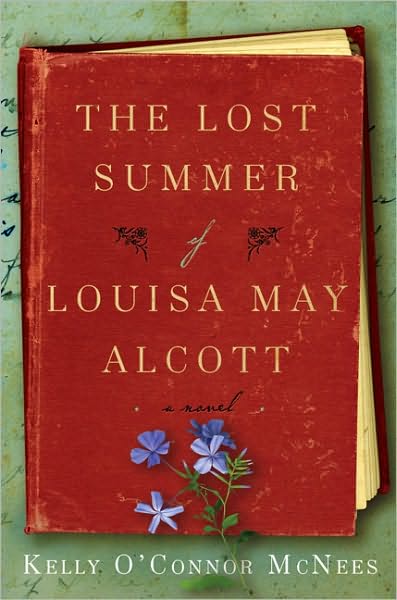 While many speculate about the lost loves of writers like England's Jane Austen,Kelly O'Connor McNees takes on a beloved all American icon for her novel,
The Lost Summer of Louisa May Alcott
. The setting of the story is the summer of 1855,where Louisa and her family are living on borrowed time and the loan of a house in New Hampshire.
During the Alcott clan's stay,Louisa meets Joseph Singer,a young man who annoys her at first but soon enough claims her affections and forces Louisa to make a choice between a possibly comfortable marriage or pursuing a literary career.
This touching and thoughtfully novel offers up a potential template for Jo March's best friend but never meant to be lover Laurie,plus an insight into the heart of an author who sacrificed more than anyone may have known for her art.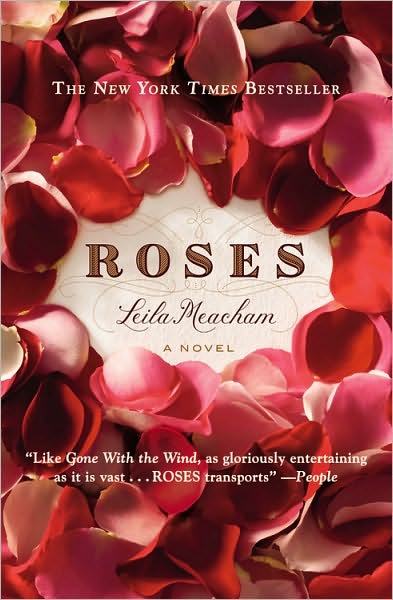 For those in search of a old fashioned steadfast saga with a bit of soap opera flair,
Roses
by Leila Meacham will fit the bill beautifully.
The lives of three founding families in an East Texas town are hopelessly intertwined over the decades,as lovers are divided by romantic and emotional circumstances,ambitions become won and lost and younger generations struggle to deny the legacy of an alleged family curse that dooms it's victim to denial of true love.
Roses is due out in paperback by early January,which gives anyone given a gift card to their favorite book vendor in their stocking a hot item to pre-order. With all of the compelling page turning antics of it's characters,Roses is an excellent distractions during those cold nights where even reruns of your favorite TV series can't keep your imagination warm. Plenty of compelling fussing and feuding here to keep you tuned in for more marvelous melodrama:
FOODIE FLAVORED FICTION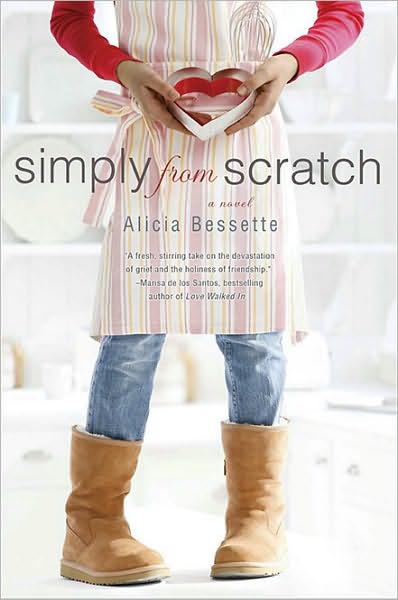 Alicia Bessette's debut novel,
Simply From Scratch
,first starts out it's story in uncertain steps similar to what the book's leading lady Zell does in the kitchen when trying to create a recipe worthy of being entered into celebrity chef Polly Pinch's baking contest in order to use the prize money to benefit a cause that her husband wound up unexpectedly dying for.
Soon enough,however,you're walking over into steady footing as Zell teams up with the young daughter of her new neighbor who also has personal reasons for being in the cooking competition and together they find a way for more than one person in their lives to find peace and purpose.
Like a great dessert,Simply From Scratch is sweet without being cloying and a tasty delight that makes your mental mouth water and wish for more.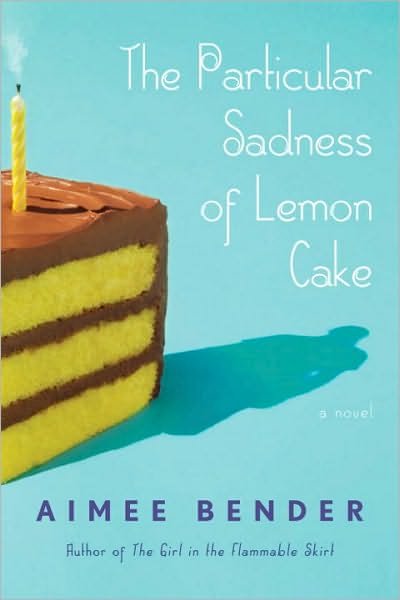 The Particular Sadness of Lemon Cake
comes from a more seasoned author,Aimee Bender,who takes an intriguing turn to the notion of "you are what you eat". Nine year old Rose discovers on her birthday that she has a strange psychic power,the ability to taste the emotions of the person who makes her food.
This unwanted sixth sense causes Rose not only to alter her diet but shift her outlook on the people around her and find a way to cope with this intense level of awareness before it becomes a lifetime trap. Bender uses a subtle blend of inner family turmoil and otherworldly happenings to make this stew of sorrowful souls simmer in bittersweet delight:
FIGHTING THE GOOD FIGHT FOR GOOD BOOKS
At first glance,
The Heroine's Bookshelf
might appear to be just another cute little book about girl writers but,oh,how wrong you would be on that score.
Erin Blakemore takes a brief yet well thought-out look at the impact of such time honored literary ladies such as Elizabeth Bennet,Anne Shirley,Scout Finch and Scarlett O'Hara(to name a few) and shows how each of them represent an aspect of their creator's lives that may or may not have been realized in their time.
This captivating and clever set of essays is a must-have for book clubs and a great piece of inspiration to those would-be writers feeling rather low about their prospects in the rough waters of authorship. A real biblio boost to the spirits can be found within on this most satisfying shelf.
Marilyn Johnson's
This Book is Overdue
bears the subtitle "how librarians and cyberarians can save us all",a most timely topic with the dwindling budgets allotted to our local libraries in this tight economy.
Johnson showcases the advancement of the internet age with the growing need for library resources from communities big and small and how a new generation of library staffers are seeking to bridge that gap in smart and innovative ways.
The paperback edition is set for late January,with a new epilogue added to it but don't hold off on checking this insightful book on the current state of libraries and their struggle to survive and adapt in these tricky times. Certainly your local branch has a copy and seeking out this title is a great excuse to stop in and see what they have to offer:
KILLING TWO BIRDS WITH ONE STORY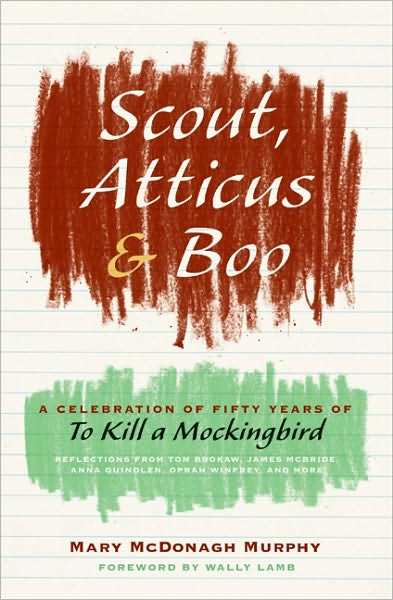 This year was the fiftieth anniversary of the publication of To Kill A Mockingbird,Harper Lee's one and only novel that captured the racial strife and small town charm of the South both in print and on film. One of the tributes to that legacy was a documentary,Hey Boo, that had a tie-in collection of reminiscences about that memorable book called
Scout,Atticus and Boo
.
Mary McDonagh Murphy gathered together a number of people whose lives were impacted in one way or another by TKAM,including Oprah,Tom Brokaw,Anna Quindlan and Wally Lamb,who also wrote the introduction for this tribute to an American literary phenomenon.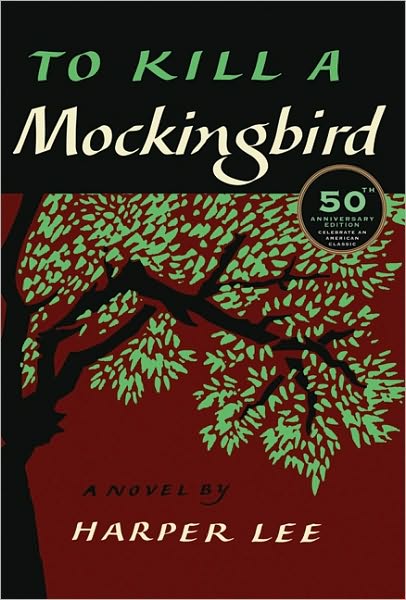 Reading Scout,Atticus and Boo actually inspired me to go out and get a copy of
To Kill a Mockingbird
for myself and see what the fuss really was about. Unlike some,this book was not assigned reading back in my school days and even tho I did watch the movie at least once,being introduced to Scout's voice on the page was a revelation.
While this classic may be old news for plenty of readers,I'm happy to report that the writing still feels as fresh and lively as it did when the book first came out in 1960. A great book is like a fine wine,it only gets better with age and is a fine vintage that goes well with all generations:
This has been another grand year for books and let us look forward to next year,where many new wordy wonders await our eager perusal. There are also other pop culture pleasures to be had but some of them are not mutually exclusive.
Books are great to have on hand while watching TV,for example,since they fill those commercial moments between your favorite show so nicely. Also,plenty of heat can rise from those sassy onscreen couples when they have a nifty novel tied into them as well-just make sure that your bookmarks are fireproof,folks!: