As I have mentioned on occasion here,I have hopes of someday becoming an actual published writer and part of my path towards that goal has recently involved writing competitions. Yesterday,I submitted my entry for
The Jane Austen Made Me Do It Short Story contest
and received the distinct honor of my story being the first one posted for reading at the official website.
"Hey,Lady T,aren't you already in an Austen contest?" Why,yes,I still am and while I do hope that
Bennet Bridezillas
still has your support(much thanks to those who have voted so far and in the near future),this contest is also quite challenging and offers a great opportunity for writers,especially those in the Austenesque field.
The Jane Austen Made Me Do It contest is named after an upcoming anthology of Austen themed stories that have been edited by
Laurel Ann Nattress
from
Austenprose
and includes such well known writers as
Stephanie Barron
,
Karen Joy Fowler
,
Syrie James
,
Laurie Viera Rigler
and
Lauren Willig
.
The top prize here is $500 and to have your story included in the collection this fall by
Ballantine Books
.
The Republic of Pemberley
is also one of the sponsors and will be featuring the stories on their website. Ten finalists will be chosen from the voting set to begin on February 14th.
For the moment,the submitted stories can be viewed online and the title of mine is
The Austen Avenger
,whose leading man Andrew Clements is more familiar with the world of comic book heroes than the works of Jane Austen.
During a series of strange encounters,Andy meets up with a mysterious woman who seems to be on some sort of secret mission to do good for others and looks as well as speaks as if she had just stepped out of
a certain Emma Thompson movie
.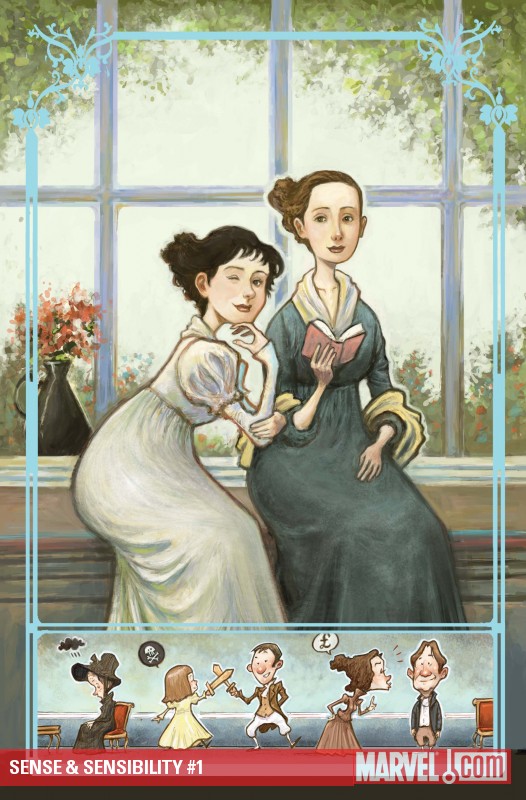 With his curiosity seriously peaked,Andy decides to find out who this lady truly is and what she's all about. This story gave me the chance to try something new by telling it from a male point of view and allowed me to merge two great tastes of mine(Jane Austen and comic books)to hopefully blend these very different yet diverse genres together.
Personally,I don't think that a Jane Austen type of superheroine is that outlandish of a notion;her characters have proven to be very bold in their own way when it comes to doing what is right.
Even the meek and mild Fanny Price of Mansfield Park shows quite a bit of backbone in refusing to marry a well to-do man of bad character and it's part and parcel of even Austen inspired leading ladies to take a stand against the great evils of society such as injustice towards a loved one and outright rudeness: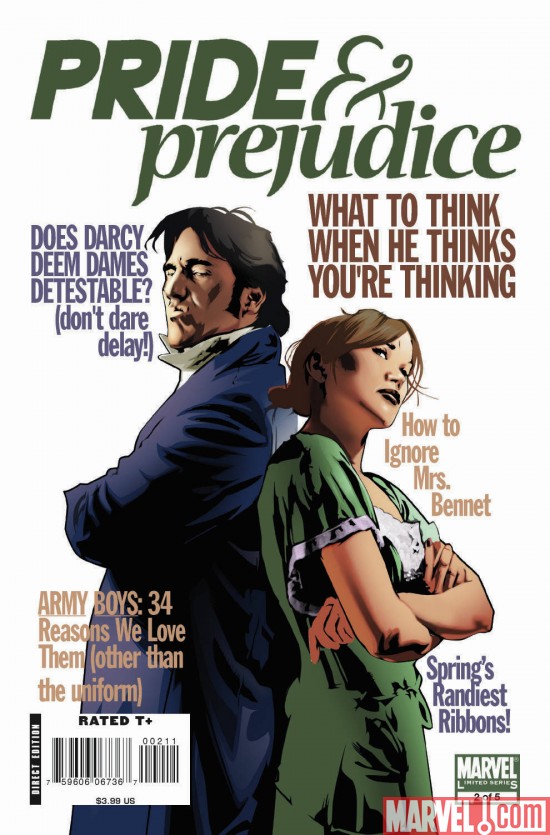 If you'd like to try your hand at this,the submission deadline is February 13 and you can check
the official rules
for more details. The more the merrier,I say.
In the meantime,I hope that many of you out there will give my story a good read and please share your opinions about it with me. Even if there is some element of it not to your liking,I want to hear that,too. My skills as a writer are still in the rookie leagues and with a bit of constructive critique,perhaps they may be up to major league status someday.
All in all,my intention is to entertain and with any luck,bringing these two sets of sensibilities together does just that. Mixing and matching genres can be fun and even a little funny,as long as all's well that ends well,for someone at least: