While the length of this winter may make you feel like the White Witch of Narnia has set up shop in your neck of the woods,spring is assuredly on it's way.
Amongst the many new pop culture arrivals blossoming for your entertainment are a bouquet of books that should brighten up your bedside reading table quite nicely. So,without further delay,let's tiptoe through the tomes and see what's fit to slip into our baskets:
AUSTEN SPRING FEVER
Quirk Classics' terrifyingly funny take on Jane Austen's Pride and Prejudice rounds out their scary series with
the third volume
by Steven Hockensmith entitled
Pride & Prejudice & Zombies:Dreadfully Ever After
.
As we begin our story,Elizabeth and Darcy are no sooner off on their honeymoon when they have to fight off a horde of gate crashing unmentionables raiding their village.
During the struggle,Darcy receives a most dreadful bite from one of his undead assailants and Elizabeth must choose between giving her new husband a proper beheading or seeking out a cure that is possibly being developed in London. Nothing like an amusing Austen monster mash-up to start the season off right,now is there?(
March 22
)
The subtitle of
Cindy Jones' debut novel
,
My Jane Austen Summer
,is "a season at Mansfield Park",which is the book that leading lady Lily Berry decides to lose herself in.
Lily has lost her mother,boyfriend and job all within a few short months and in order to rally her spirits,has decided to take up an offer by a bookseller buddy to participate in a Mansfield Park re-enactment taking place in England.
While it's all fun and games for awhile,Lily's problems are still with her and she must learn to use Austen as a way of solving them rather avoiding reality altogether.
Since Mansfield Park is the one Austen novel that deals with the perils of taking playacting too far beyond the stage,this book sounds most intriguing. If there was a live action version of MP being planned,hopefully there wouldn't as much argument over who would be cast as whom as there was for Lover's Vows(
late March,early April
):
LADIES TRAPPED IN LEGEND LAND
In
Carrie Vaughn's
new novel,
After The Golden Age
, Celia West is not a superhero,merely the daughter of two of Commerce City's best known ones.
As an adult living on her own,she's grown used to the occasional kidnappings by archenemy types and simply wants to stay as far out of the crime fighting spotlight as possible. However,her accountant's job is not a safe haven as her bosses call her in to get the tax cheating goods on The Destructor,a major super villian,to add to the prosecution's case.
Unfortunately,Celia winds up revealing some of her troubled past and a few family secrets that threaten to widen the gap between her and her parents even more. Ultimately,it is up to Celia to find a way to save the day with her own special set of skills. Nice to see a superhero themed story with some solid female friendly plot points and a sweet tribute to the Golden Age of comics as well(
April 12
):
Ayla, our favorite prehistoric heroine, returns to the printed page for another adventure in
Land of the Painted Caves
. As she and Jondalar are settling into their home amongst the Zelandonii clan with their daughter, life has it's good and bad points.
As part of her apprenticeship to become a medicine woman for the tribe,Ayla must spend some time apart from her loved ones,which causes her to risk her health and gives a few of her enemies the chance to undermine all of the wonderful notions that she wishes to share with her new found people.
It's been some time since author Jean Auel was out upon the literary scene and what a sight for story telling eyes she is. No doubt this latest chapter of the Earth's Children saga is worth the wait for fans the world over(
March
):
A TAILOR MADE TRUE STORY
Gayle Tzemach Lemmon
,once an ABC News reporter,tells the remarkable tale of how Kamila Sidiqi,a young woman whose whole world was uprooted by the Taliban taking over her village in Afghanistan,managed to create a thriving business in the area despite the harsh restrictions put in place on women in the region.
With the men of her family fleeing for their lives,it was up to Kamila to take care of those left behind. Using her sewing talents and true determination,she created work for about 100 women in her neighborhood that helped all of them more than just financially.
The Dressmaker of Khair Khana
couldn't come along at a more timely moment in international affairs,so it seems.
Given the turmoil in the Middle East these days,seeing such a positive sign of hope for the women caught in the midst of these struggles is as rewarding as finding a pearl within a pile of pin needles(
March
):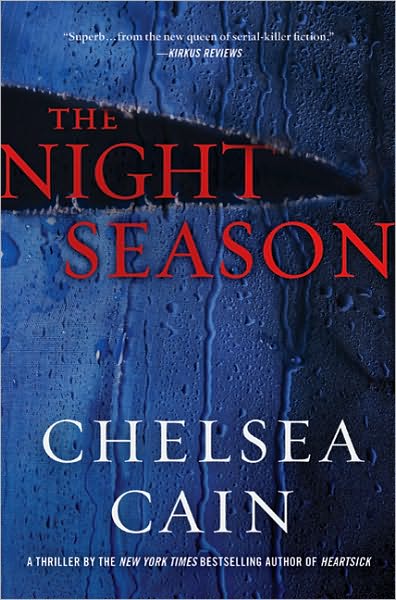 A MOST TREACHEROUS TRIO
Starting off our mystery round is the latest Chelsea Cain entry in her sweetheart serial killer series,
The Night Season
. Even with charismatic Beauty Killer Gretchen Lowell back behind bars,there is no rest for weary Portland detective Archie Sheridan.
As massive flooding hits the city,evidence of another serial killer at works emerges with an investigation of an older flood victim by eager crime beat reporter Susan Ward possibly connecting the two cases together.
Even with Gretchen cooling her heels,there is plenty of trouble for Archie and Susan to handle on their own which makes this book a good place for new readers to start(
March
).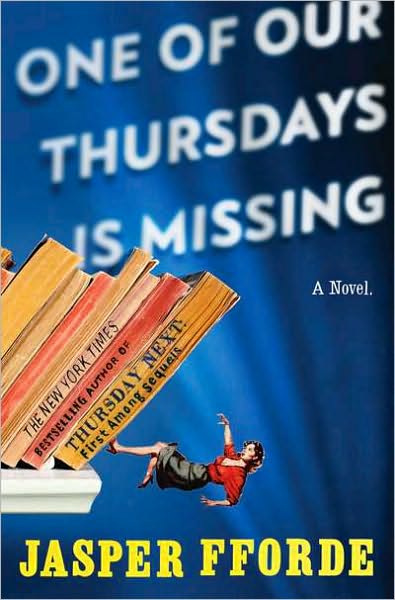 On a lighter lit note,Jasper Fforde takes us on a new tour through a rather renovated Book World as
One of Our Thursdays is Missing
. With the "real world" Thursday Next disappearing from the ranks of Jurisfiction,her fictional counterpart is recruited to take her place.
The fictional Thursday's first assignment is to travel into the newer countries of Book World to settle a dispute between the realm of the Racy Novel and land of Women's Fiction before an all-out war breaks out. If this sounds like a bizarre blend of whimsy and literary satire whipped up with a dash of old fashioned mystery,by Jove you've got it,folks(
March
).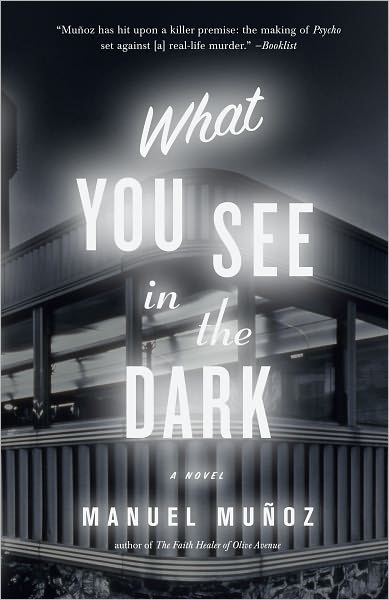 For a touch of noir,this debut novel by Manuel Munoz is your world premiere ticket.
What You See In The Dark
is set in Bakersfield,CA,1959 as a startling new thriller is being filmed starring a famous Actress and renowned director.
The frightening plot of the movie has it's reflections in the lives of small town secret lovers Theresa and Dan,whose romance ends just as tragically as the victims of the Hollywood feature being made around them.
Yes,the movie in question is Psycho but this book does more than just play off that Hitchcock riff. It uses that classic film as the background atmosphere for an original tale of love gone wrong and the consequences that linger on for the survivors long afterward. A nifty twist to what could be easily expected-watch for it at a bookseller near you(March):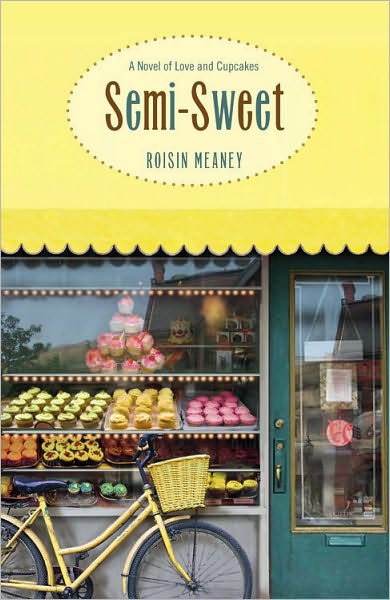 MAKING A SWEET START
Irish author
Roisin Meaney
makes her American debut with
Semi-Sweet
(originally published under the title Love in the Making overseas),which chronicles a young woman's bakery business in it's first few months.
Hannah Robinson already has a batch of doubts about opening up her cupcake shop when her boyfriend Patrick chooses to leave her. On the verge of giving up before she even starts,Adam,her best friend,insists that she at least stick it out until his birthday seven months away. If things are not doing well by then,he'll be glad to support her decision to shut the doors for good.
Soon enough,Hannah finds a great deal to distract her from brooding about Patrick and the new love of his life but will she take a moment to discover a fresh baked romance of her own? This tasty treat of a novel should whet your appetite for sweet story telling as well as cupcakes(
April
):
I hope that there is something for just about everyone to delight in here as well start making those serious spring reading lists up. Warm weather can be alluring for outdoor activities but that doesn't mean you should neglect your books. Get aggressive with your reading time,folks, and allow no interruptions!: