Today marks the start of Women's History Month,with it's salute to achievements by women in all walks of society. Naturally, I am all for this notion but being the offbeat pop culture diva that I aspire to be,I don't intend to get overly serious with this subject.
As a way to keep things smart and snappy without turning into a school room lecture series,my list of recommended reading to put you in the right mood for Women's History Month is a mix of funky fiction with nifty nonfic titles that will hopefully make for entertaining as well as intriguing conversation: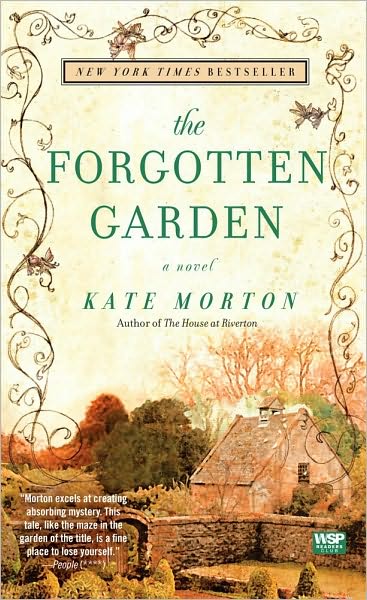 MEMORY LANE MOMENTS
Lately I've been reading a book that I bought last year for my birthday,not realizing until now what a good gift I gave to myself there.
Kate Morton's
second novel
The Forgotten Garden
shifts back and forth thru time as adult granddaughter Cassandra searches for the truth behind the family secret that haunted her recently deceased grandmother Nell most of her life.
Nell believed that that Australian family she grew up with was truly her own until her twenty first birthday,when her well meaning father revealed to her that she had been found on the docks of a ship from England as a child with no memory of how or who she was. That knowledge radically altered her personality,with only the opportunity of raising Cassandra as a renewal of Nell's goodhearted spirits.
Cassandra discovers after Nell's death that among her possession is a deed to a cottage in Cornwall,along with a white suitcase containing an old volume of fairy tales that are strong enough clues to learn what Nell wasn't fully able to about her mysterious past. While I have a ways to go here,there is no doubt in my mind that Kate Morton is destined to become a favorite female friendly author of mine:
A BATCH OF QUIPPED TREATS
The subtitle of Karen Weekes' reissued collection,
Women Know Everything!
, is "3,241 Quips,Quotes and Brilliant Remarks" which covers a vast range of areas that famous as well as infamous women have had their share of the conversation on.
Modern ladies such as Oprah,Madonna and Lady Gaga are included along side the likes of Dorothy Parker,Gertrude Stein and Jane Austen with a handy index in the back to look up each particular woman's words of wisdom.
Granted,a few of the topics here may not be to everyone's tastes or politics yet it's a engaging anthology of insights by influential women that offers quite a bit of food for thought. I do wish that a few of the other Golden Girls other than Betty White had been included-the wit and wisdom of Bea Arthur's Dorothy alone could fill a good number of books indeed(not to mention Sophia):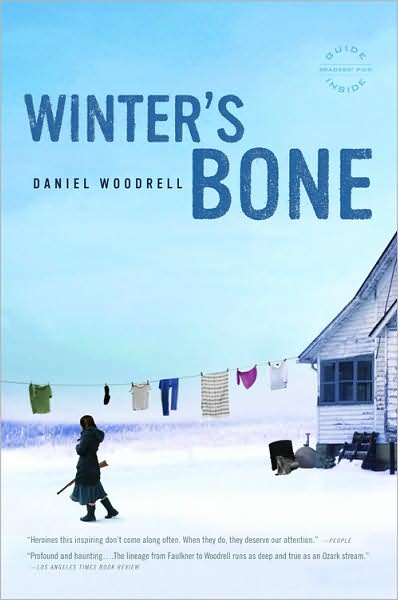 A CHILLING PORTRAIT FROM PAGE TO SCREEN
Now that the award season is over with,both film and literary audiences should be able to tackle
Winter's Bone
,based on Daniel Woodrell's novel on it's own intended terms. This harrowing tale of Ree Dolly's journey to find her on-the-run drug dealing dad with the single minded purpose of protecting what's left of their family is simple yet powerful storytelling at it's best.
Whether you read the book or see the movie first,Woodrell's depiction of a young woman's determination to follow through on her convictions and cope with the bad hand of cards that life has dealt her is a destined to be classic of our times.
The fact that this novel and it's excellent adaptation has gotten some recognition is a huge check in the win column here,plus as a bonus,it has launched the careers of a promising young actress(Jennifer Lawrence)and a female film director(Debra Granik)into the bargain: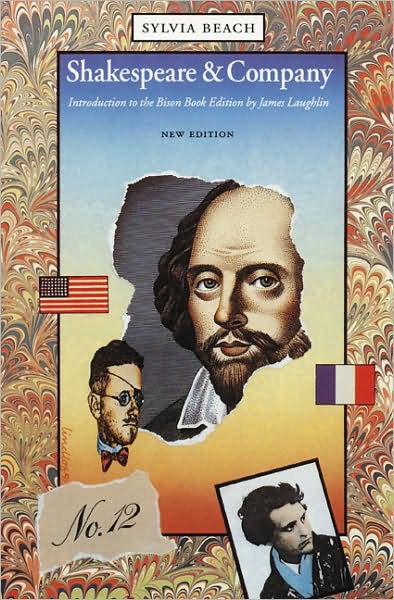 PARISIAN PATRONESS OR PATRON SAINT OF BOOKSELLERS?
While there
still resides in the city of Paris
a bookstore known as Shakespeare and Company today,it was not the first to hold that name. Back in the 1920s,an American named
Sylvia Beach
opened up her own English language book shop that became a beacon for such Lost Generation writers as Ernest Hemingway,F. Scot Fitzgerald and D. H. Laurence.
She was also a strong supporter of James Joyce,to the extent that she published his controversial novel Ulysses and refused to hand over a copy of Finnegans Wake to a German officer during the Occupation of France in 1941. Sylvia went into hiding and had to close her store for good.
Her life and times inspired
a new version of Shakespeare and Company
to open up in 1951 which is now being run by the daughter of the owner who named her after Sylvia. Several books have been written about Sylvia and the one I recommend starting with is her own memoirs about that time. Sylvia Beach was a person who loved literature as much as life and made a mark almost as indelible as the authors who flocked to her oasis of books:
Well,I guess wishing all of you a Happy Women's History Month is appropriate in some fashion. Guys,you can check out a couple of these books,too-don't be shy. Strong women know how to have fun and like to do so with whoever is on hand to share the good times with,so let them roll!: