With the remains of winter slowly but surely shaking off of our landscape,this is a key opportunity to set up shop for your spring reading.
Granted,your book piles may still be backed up from last summer but that does not mean you can't pick up a fresh new title or two to jumpstart yourself out of midwinter melancholia.
The liveliness of Jane Austen is as good a literary tonic as any and with this quartet of Austen themed reads,a cure for those end of the season blues is almost guaranteed: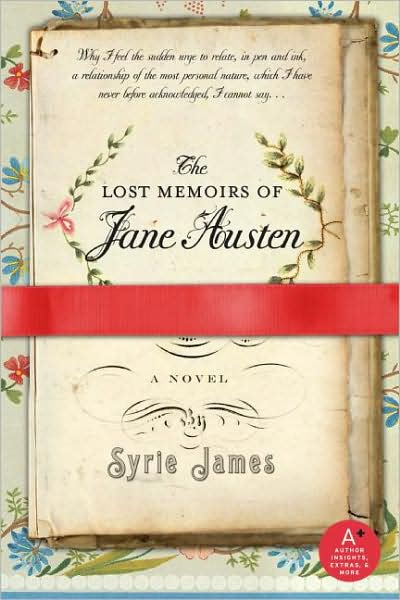 The Lost Memoirs of Jane Austen
is actually a novel,written by Syrie James who has also penned The Secret Diaries of Charlotte Bronte and will have a short story featured in this fall's upcoming Austen anthology, Jane Austen Made Me Do It.
This take on Jane herself focuses upon a possible late romance that may have inspire her to start writing again,after a long period of setting her work aside. Unfortunately,the gentleman in question has a few complications of his own that causes these two kindred souls to be apart,much like many of Jane's own fictional heroines and heroes.
What is wonderful about this book(which I'm currently reading at the moment)is how naturally Syrie James brings forth Jane Austen's world and blends in imaginative notions of her own that don't feel forced at all. James is clearly a devoted Austen fan whose admiration for the legendary writer does not prevent her from creating such a delightful and captivating narrative that even the lady herself would be charmed by: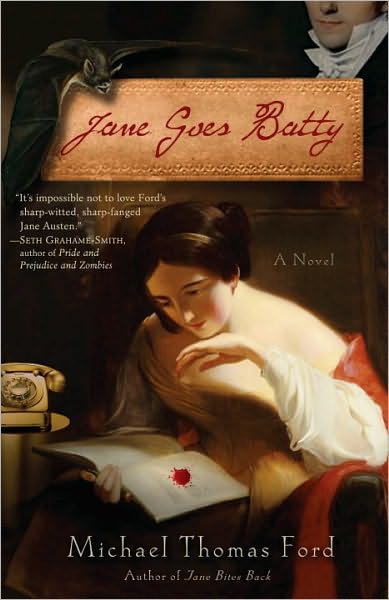 On the humorous heels of Jane Bites Back,Michael Thomas Ford gives us
Jane Goes Batty
in which the vampire version of Miss Austen has to deal with the perils of bestsellerdom.
Thanks to the success of her new novel Constance, Our Dear Jane is up against an obnoxious editor,Hollywood producers who want to turn her period piece into a sexy flick and a potential mother in law who makes Mrs. Bennet look like a dream come true.
Not the least of her troubles is the continuing presence of Lord Byron,the notorious rogue who made Jane the literal immortal that she is and now wants to teach her how to properly use her vampiric powers. While this story promises to be as amusing as it's predecessor,it's not hard to imagine such folk as Byron being a true threat to society as a real creature of the night: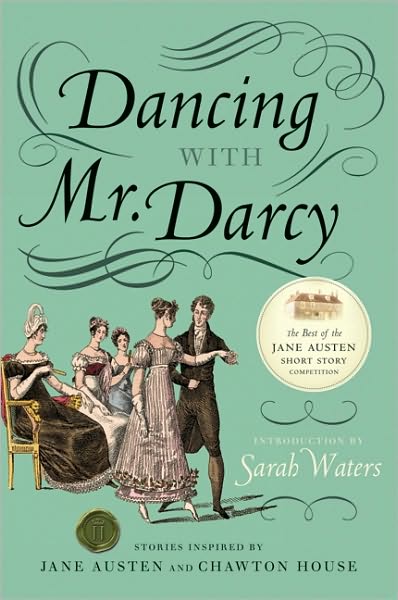 The subtitle of
Dancing With Mr. Darcy
is "Stories inspired by Jane Austen and Chawton House", Chawton being home to the last house that Austen lived in and completed most of her best loved novels.
That place was the setting for the 2009 Jane Austen Short Story competition and in this anthology edited by Sarah Waters,the best entries are gathered together to share in the joy of Jane's literary legacy.
The tales range from the days of Regency England to modern times,with their connecting thread being Chawton House and Austen,one way or another. While there is no actual story included here about dancing with Mr. Darcy,you should be able to find a few of these stories worth tapping your toes to: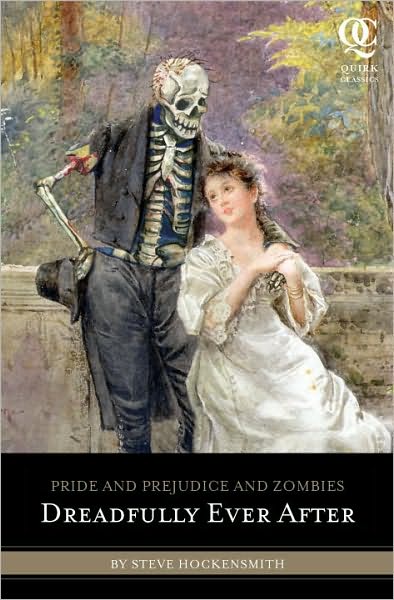 Coming back from the dead yet again on March 22 is the third and final chapter in the P&P&Z saga entitled
Pride and Prejudice and Zombies;Dreadfully Ever After
,which follows the newlywed Lizzie and Darcy off on a quest to discover if rumors of a potion that can cure the blight of the unmentionables is being worked on in London are true.
This mission is particularly as well as personally vital to their future happiness,as Mr Darcy has been bitten during an attack by the dreadfuls and is in danger of joining their unholy ranks.
Since Elizabeth would rather be settling into her new household instead of arranging the proper method for beheading her undead husband,her wit and determination,not to mention her most formidable fighting skills,will be put to the test in the name of true love. The dark romanticism on display here may not seem quite so Austenesque in nature but the theme of love conquering all does fit in,in a Tim Burton sort of way:
Many may find the seemingly never-ending riffs on Jane Austen to be too much for them while others just can't get enough. However,all of this proves to me that like a little black dress or sensible shoes,a Jane Austen state of mind is suitable for nearly every occasion and generation. If imitation is really the sincerest form of flattery,Jane Austen has enough praise heaped upon her to last for several centuries and hopefully more good reads will follow along in her footsteps as well as her witty wake: