The HBO debut of the new miniseries version of
Mildred Pierce
last night starts off with a less than glamorous look at it's leading lady,unlike the 1940's Hollywood rendition that had Joan Crawford bemoaning her sad situation all dressed up in furs and finery in it's early scenes.
The first shots that we see of Mildred(Kate Winslet) here are of her hands,as she's working in the kitchen making those pies and cakes for sale to the neighbors that her family has come to rely on for money since her husband Bert's realty business went bust.
Mildred's circumstances are in part due to the time period in which the story is set,the Depression days of the 1930s,but many a woman today can certainly sympathize with what she has to deal with by kicking out her unfaithful and shiftless spouse while assuming command of her household and the care of two kids.
To matters worse,Mildred declares her independence and seeks a job just when employment is at it's lowest with a very limited number of skills to boot. Accepting that spot she's fixed in is hardest,particularly when there are folks who are more than willing to rub Mildred's predicament in her face:
Eventually Mildred swallows her pride and takes a waitress job,which with the encouragement of friends old(Melissa Leo as Lucy)and new(Mare Winningham as Ida)she finds ways to make even money than she expected to.
Soon enough,Mildred gains enough confidence and savvy to start a restaurant of her own,thanks in part to using a connection with her husband's former business partner Wally to swing a great deal on the location. Her self esteem rises to the point where she even gives in to an impulse to hook up with a charming customer named Monty(Guy Pierce):
That burst of emotional confidence doesn't fully extend to her personal life,however,as Mildred insists on hiding her profession and other messy details from her daughters,in particular the precocious Veda(played in her younger years by Morgan Turner and to be portrayed by Evan Rachel Wood in later chapters).
Veda's ingrained sense of entitlement combined with her subtle determination to uncover whatever secrets that her mother wishes to conceal sets the tone for many a battle between mother and child,with Veda gaining the upper hand way too often. Mildred does attempt to sway her daughter's attitude about things from time to time but when it comes to Veda,snobbery is as natural to her as breathing:
At this point,the Mildred Pierce miniseries is very much in sync with the original James M. Cain novel that director Todd Haynes and writer Jonathan Raymond have collaborated on to adapt for the small screen. Haynes is a big fan of period pieces,as he showed audiences with Far From Heaven back in 2002,and the details of the world as it was during the 30s in California are lovingly brought to life.
The actors seemed to click well together,with the minor hitch of Veda's pretentious dialogue sounding a little stilted at times. Yet,the chemistry between Winslet and all of her co-stars is spot on and the realistic tone of the film gives the pulp fiction material a stronger sense of gravity than it had before.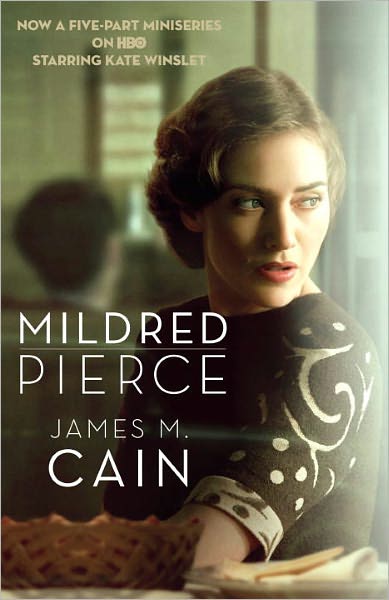 Part Three is set to air this upcoming Sunday(after a preview showing of the first fifteen minutes of another made-for-HBO series,A Game of Thrones)and based on what I've seen thus far,Mildred Pierce will continue to be visiting my home for quite some time here.
This series may not be the Joan Crawford classic that folks are used to,but there's much to be savored in this take on the Cain story especially the trials and tribulations of Mildred's attempts to make a life for herself and her children in harsh economic times.
Plenty of people today can all too easily relate to Mildred and her need to work hard for the money,but not always getting treated right. One of the hallmarks of lasting literature is it's ability to be identifiable to readers beyond the generation in which it was written for. Haynes and company have showcased that vital component of Mildred Pierce very well here and hopefully that will hold up as we walk along side Mildred in those well worn shoes of hers: