With so much going on in the world these days,it's not too surprising to realize that
National Library Week
(April 10-16)has been going on all around us without as much fanfare as the Charlie Sheen tour.
Libraries,like many of our artistic institutes,have suffered through these harsh economic times right along with us with many similar foes to face.
From vicious budget cuts to severe reduction of hours,service and materials,your local library has been working fast and furious to make as much lemonade out of the dozens of lemons lobbed their way as they can.
In that spirit,we at LRG hold up a few fine examples of the need for libraries to remain a vital part of any and all communities out there. So,if you hear someone ask,"What good is a library,especially with the internet and wikipedia,anyway?",here are some responses you can give:
Libraries are a healthy haven for kids
I'm not just talking about the children's section and story time hour(which are great,don't get me wrong),libraries are also safety nets for the more quiet in spirit young person looking for a place to belong.
Many past and future authors have libraries and their receptive staff to thank for encouraging and inspiring them to see and do more than they ever imagined. Some have even returned the favor by doing what they can to promote the cause of continued support for public libraries like
Marilyn Johnson
,whose recent work ,
This Book is Overdue
, champions this need rather nicely: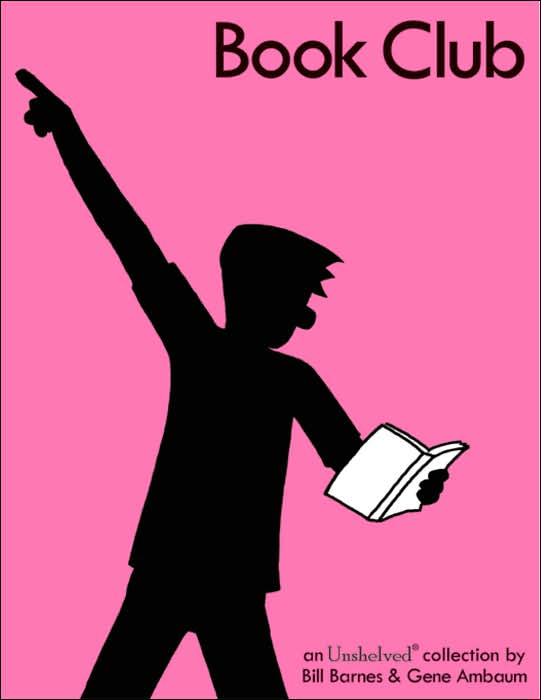 Libraries are cool hot spots
The image of those who either work at or frequent libraries has been of the geeky variety yet geek chic is fully on display even in such subdued settings. From tech savvy librarians sprouting tattoos as well as eye wear to
comic strips
that tout smart new reads with tongue in cheek style, reading has proven to be fun along with fundamental here.
Even the tough talking persistent reader in
Julian Smith
's amusing video,
Reading A Book
,goes to the library. Of course,he's too bad ass to "pay for the books I took" but you can't blame those librarians and patrons for steering clear of his nasty side with a snicker and a smile:
Libraries are a calm port in our stormy social world

While many of the characters in Jane Austen's novels were fortunate enough to have access to private home libraries,there was at least one young lady who needed to use an outside source for literature when her circumstances changed.
Fanny Price
,the meek yet strong heroine of
Mansfield Park
,at one point returns from the comfortable estate of her upper class kin to stay with her distinctly different family back in Portsmouth. The trip was meant as an inducement to accept the hand of devious Henry Crawford,yet Fanny chose to improve her new home in her own determinedly subtle way.
Part of that mission sent her to the local circulating library(run by subscription payments in those times)where the books she selected for her younger sister Susan went a long way towards introducing her sibling to a gentler way in handling the world. Austen adored reading and seeing Fanny share that love with Susan makes it a truly tender moment indeed:
Libraries are a fun place to make new friends
As many literary locations are,libraries can be great for starting off good friendships or romantic relationships. One episode of
The Golden Girls
had Blanche accompanying Dorothy to the library,where she found something ,or rather someone, of interest right away in the reference section.
That love connection didn't turn out quite the way she expected it but it did give Blanche some fresh ideas on meeting men. Dorothy kept her mind on the business of books,as usual,altho she wasn't able to keep her cool about her major miles logged at the library for long:
So,happy Library Week for what's left of it and please be on the lookout for ways to help your local library as much as you can. They're a shining example of the best of our society and incredibly important when it comes to keeping our national dialogue and exchange of ideas alive and strong: