School is almost out and vacation time draws near for most of us,which brings up the question of what cool read to dive into before the dawn of Labor Day.
There's plenty of entertaining competition out there,with more blockbuster movies yet to come and dozens of fresh TV shows cropping up amidst the reruns.However,books are still the best bet in town-no commercials,you can enjoy them without moving away from your a/c and even if the lights go out,reading by candle light is always classy.
So, let us browse through these beach book delights and see what would suit our summer season of reading just right:
MIGHTY MYTHOS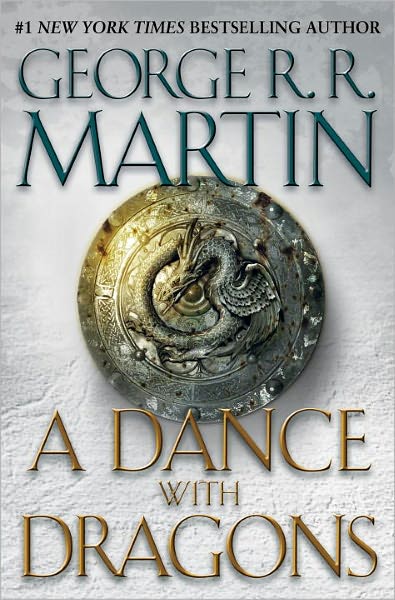 One of the most anticipated titles this season is the fifth installment in George R.R. Martin's fantasy saga,A Song of Ice and Fire,thanks to the roaring success of the HBO adaptation of the first book Game of Thrones.
A Dance of Dragons
focuses on three of the fan favorite characters;Daenerys,the determined queen seeking two riders to help her use her trio of dragons to regain her lost kingdom,Tyrion Lannister ,on the run from false charges of murder and Jon Snow,now Lord Commander of the Night's Watch who faces dangers from within and with-outside of the Wall.
Other characters will also make their presence known and even for those who have not even started on the previous book,Feast for Crows,will want to have this one on hand. There are some who fear that Martin may not be able to finish this series but such gloomy thoughts should be dismissed at once. With books this long,it'll take a true lifetime to complete it
(July 12)
: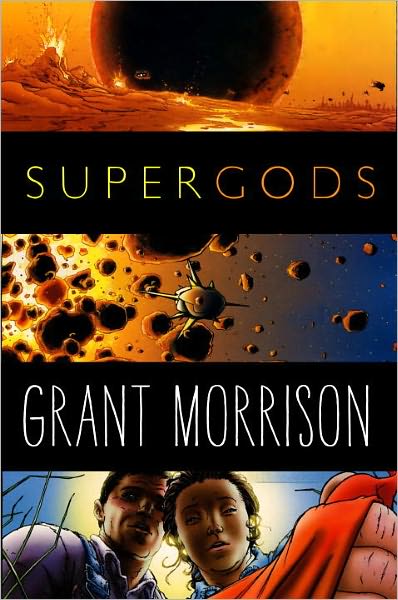 A mythology that is shared the world over by folks of all ages comes from the pages of comic books and renowned graphic novelist Grant Morrison takes a majestic look over of those origins in
Supergods
.
The subtitle of this book is "What Masked Vigilantes, Miraculous Mutants, and a Sun God from Smallville Can Teach Us About Being Human" and that only begins to cover the waterfront here.
Morrison delves into the influences that helped to make the likes of Superman and the X-Men a part of our creative world as well as their influence on us. In addition,he sheds some personal insight into what makes his work and mind tick. For a serious look at the realm of comics,you couldn't do any better than this
(July)
: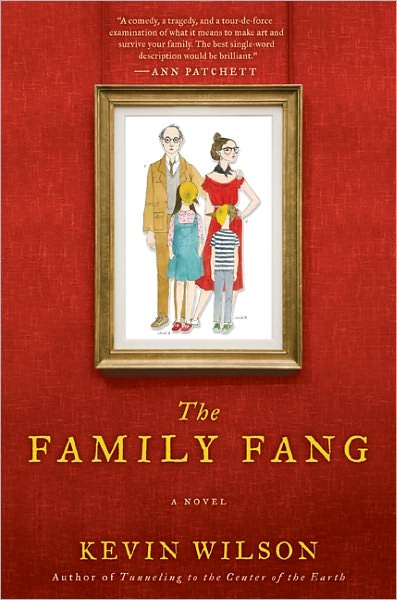 A slightly more down to earth but no less bizarre view of the world comes from Kevin Wilson's latest novel,
The Family Fang
. Buster and Anne Fang have grown up with being included in the strange performance art of their parents as the norm.
The toll that this unusual bit of fame has taken on the siblings,called "Child A" and "Child B", is not even considered by their mother and father despite a spectacular failure that glaringly underlines the faults of their lifestyle. Like most families,however,a reluctant love can strengthen those ties that feel all too binding.
Wilson's Family Fang may seem to be something straight out of a Charles Addams cartoon but the emotions on each page are very much true to life
(August)
.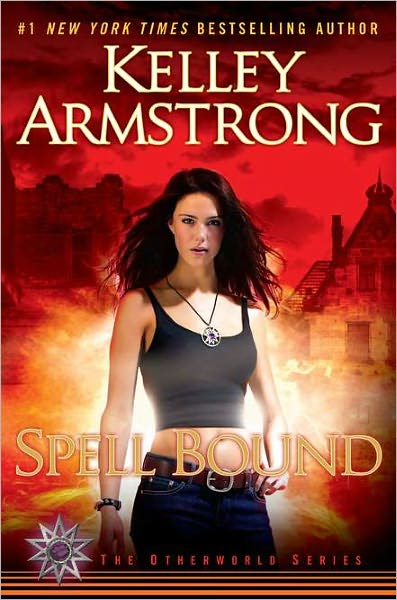 GRIPPING GIRL POWER
Kelley Armstrong's
Spellbound
is a follow-up to last summer's Waking the Witch that featured young sorceress/detective Savannah Levine on her first solo mystery solving adventure.
This time out,Savannah is in need of back-up as her powers are in suspension due to a well meaning but ill timed wish. A whole host of deadly enemies are after not just her but many of her fellow supernatural friends and family as well.
Even her werewolf gal pal Elena and her pack enter the fray and things should really start to shake,rattle and roll from there
(July)
.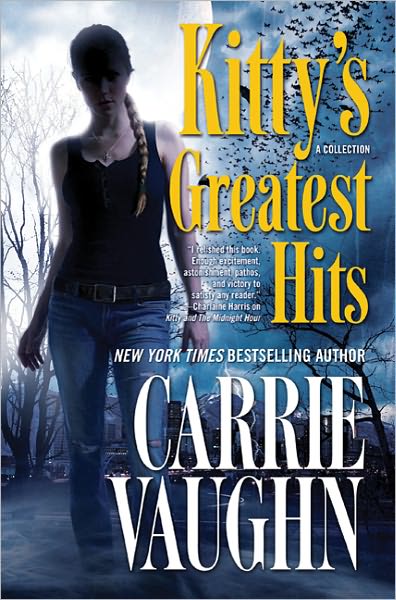 Speaking of werewolves,Carrie Vaughn's Kitty Norville makes two appearances this season,with
Kitty's Big Trouble
now in stores and
Kitty's Greatest Hits
arriving later in the season.
The second title is the first short story collection of the series that also includes two tales that have not been previously published.
Many of these stories follow the background of favorite characters like master vampire Rick and Kitty's good friend T.J.,while one takes up a caller into Kitty's radio show after he hangs up. For diehard fans of the Kitty Norville books,this book sounds like the perfect setlist of reading delights to groove along to
(August)
: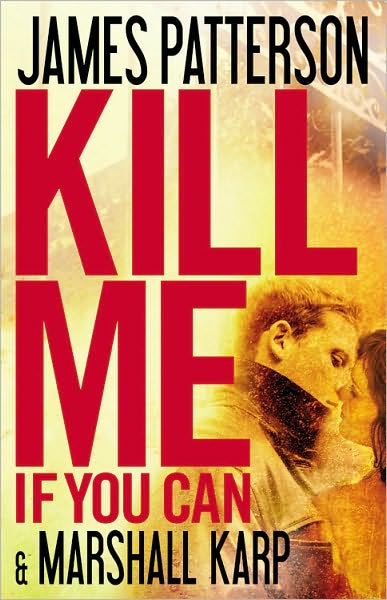 ACTION PACKED PAGE TURNER
Bestselling author James Patterson is known for teaming up with other great writers in the field to put out thrillers that stand alone from his regular sets of mystery series.
His latest collaboration is with one of this blog's favorite writers,Marshall Karp whose Lomax and Biggs books are a great combo of crime solving and verbal wit.
Kill Me If You Can
begins with low income art student Matthew Bannon stumbling upon a bag of diamonds during a chaotic moment at New York's Grand Central Station.
At first,Matthew thinks that all of his problems are solved but there only just starting,as a highly trained hitman called Ghost is on his trail,seeking to reclaim what he stole. To make matters worse, Ghost himself is being haunted by a deadly rival willing to do whatever it takes to take him out of the picture for good. With two top authors on deck,this book should be as much of a roller-coaster ride as any summer smash hit at the movies
(August)
: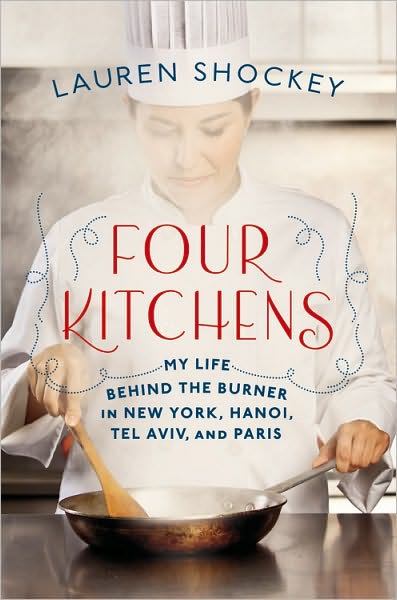 CULINARY CONQUESTS
Food writer Lauren Shockey gives us a behind the scenes look at restaurant life as she chronicles her internships both her and abroad in
Four Kitchens
,which take her to New York, France,Israel and Vietnam.
Shockey dishes about the highs and lows of restaurant cooking,plus she samples some interesting local fare and prepares food under unusual circumstances. Insights on certain well known chefs are given,like Wylie Dufresne whose innovative restaurant wd-50 is one of the kitchens where she honed her savory skills. Four Kitchens is an item that any foodie should order from their literary menu
(July)
: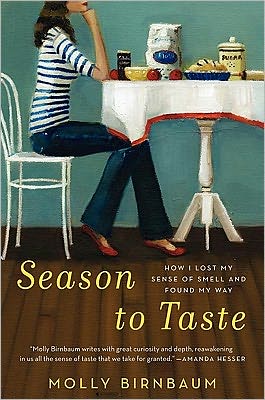 Molly Birnbaum's
Season to Taste
reflects on a crucial time in her life when her sense of smell was lost due to a car accident. Doctors claimed that it couldn't be recovered,forcing Molly to halt in her tracks towards a career as a chef.
After doing some research and consulting other experts in the field,Molly makes the effort to recover that vital sense in order to continue with her culinary dreams. It took some time and travel but sure enough,her sense of smell gradually returned with the bonus of learning a few interesting facts about this condition along the way.
Smell is one of those things that we take for granted but when it comes to the art of cooking,every little thing comes into play. Season to Taste promises to be a flavorful read and one that can be appreciated on both sides of the table
(August)
:
THE MYSTERIES OF LOVE
Jennifer Donnelly concludes her steadfast saga trilogy this season with
The Wild Rose
,that brings her characters to London of 1914 where war is in the air and other challenges are all around them.
As Seamus Finnegan struggles to forget his true love Willa by marrying another woman,Willa is harboring resentment towards him for rescuing her during a hazardous climb on Mt. Kilimanjaro that resulted in the loss of one of her legs.
With her first two Rose novels,Donnelly brought back a taste of saga writing past and hopefully in the future,we'll have other books from her that are just as intimately inviting
(August)
.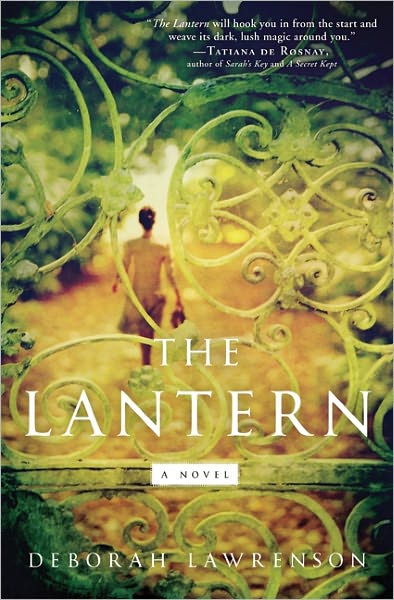 Deborah Lawrenson makes her American debut with
The Lantern
,set in the Provence region of France. When Eve,a bookish translator,journeys to the country estate of her new found lover Dom,she is intrigued with the charms of the place as well as the mystery that surrounds his first wife Rachel's disappearance.
Eve's growing apprehension about Dom's continued silence on the matter starts to mesh with a secret from the past regarding the estate and one of it's previous occupants.
Ghosts from more than one doomed relationship threaten to destroy the happiness that Dom and Eve have made together but it may be possible to answer all of the questions that plague them both,...or can they?
A nice heady mix of Gothic story telling and French landscapes may be the golden ticket that takes readers to a relaxing mental vacation during the dog days of this year
(August)
:
Well,I hope that you're as ready for summer as you can be and that you enjoy many wonderful hours of reading in or out of the sun. Don't get too wound up about what to read,however-reading is fundamental but also meant to be fun and at times,funny: