Between all of the blockbuster movies and must read books coming out this summer,it might be a real relief to look ahead towards those crisp cool months of autumn and start making your entertainment plans for that season early.
It also gives you some extra time to read a few of the books that will be hitting the big screen by Christmas time and be a step ahead in the pop culture game. Speaking of Christmas,the trailer for the Hollywood version of
The Girl With the Dragon Tattoo
is out and about,with one of the best tag lines that I've seen in a long while.
Despite my doubts about how the major changes from the source material will affect the overall story,this first glimpse is very tantalizing to say the least. If you need an excuse to yank this one off of your dusty TBR pile or reread it during the latest heat wave,here it is: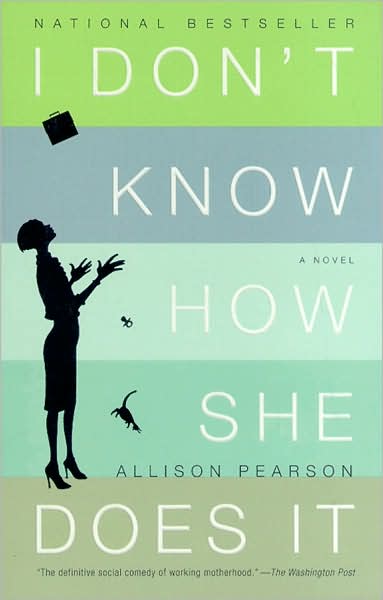 A somewhat less intense undertaking, the adaptation of Allison Pearson's bestselling novel from 2002,
I Don't Know How She Does It
stars Sarah Jessica Parker as Kate Reddy, the yuppie mom of the title.
The humorous take on the balancing act that Kate goes thru on a daily basis to keep on top of her work and home life turned the book into an unexpected hit with readers and hopefully that will translate well onto film.
It should make for a pretty decent movie,with co-stars like Pierce Brosnan,Greg Kinnear and Kelsey Grammar,plus Jane Curtin. As to how ideal the cast truly is,fans of the book will have to let the rest of us know:
When I discovered the trailer for
The Descendants
,my delight was similar to accidently running into an old friend while walking down the street.
I read an advance copy of Kaui Hart Hemmings' engagingly droll novel, about a laid back heir to long held land in Hawaii who has to get his act together as his wife is in a coma and his kids know more about what's going on with their mother's secret life than he does,way back in '07 and enjoyed it immensely.
The book has an offbeat charm and wit that put me in mind of Little Miss Sunshine and Sideways,so it's not surprising to see that one of the folks behind one of those films is behind the scenes here.
Director/writer Alexander Payne is on call for the film version,which stars George Clooney,and I couldn't think of a better man for the job. I highly recommend reading the novel at any time of year but it's not a knock against you if that time is just before the film opens or soon afterward:
If you're in the mood to tackle a classic,yet another film rendition of
The Three Musketeers
is on deck,only this time in 3D!
Granted,some actual actors such as Matthew McFadyen,Orlando Bloom and Milla Jovanich are supposed to be the stars but based on this trailer,the focus seems to be all about the overdone action shots that justify the 3D treatment.
You would think that a story like this would be enough excitement on it's own,given that several movies have been made from it already. Then again, I'm using logic which is a waste when it comes to decisions like this in Hollywood:
These suggestions shouldn't deter you from keeping up with the fresh new goodies in the bookstore or at the multiplex this summer. However, it is good to keep in mind the difference between savoring the delights of the season and falling prey to persistent advertising campaigns: