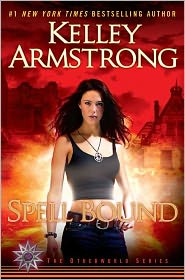 When we last checked into
Kelley Armstrong's Otherworld series
,young witch detective Savannah Levine had just solved her first solo case but not without sad consequences for the human family involved. Making a mental wish to make things right, even if that means giving up her powers,Savannah discovers that somehow,her offer has been accepted.
Being rendered powerless couldn't have come at a worse time for her,with various attempts on her life being made by an unknown witch hunter in the area. Adam Vasic,her best friend and not so secret love interest,is doing his best to protect Savannah as well as find out what happened to her magical abilities yet it's Savannah's over reliance on her magic that puts her most in danger:
The witch hunter turns out to be the least of her worries,however,as the presence of a group of new generation supernaturals is being made known in public. Some of Savannah's friends are fast becoming targets of this underground movement that wants to emerge from hiding and conquer the mortal world.
As more of her old companions,such as werewolves Elena and Clay along with half demon Hope,come forth to enter the fray,it becomes more apparent that this new found cult is the false face behind a much larger agenda. Battle lines are being drawn between the forces of good and evil and each side is determined to recruit Savannah into their ranks: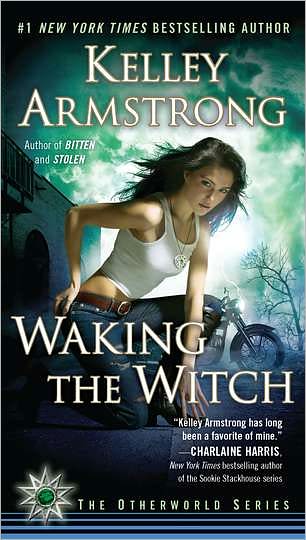 Savannah has a lot to contend with here,the biggest challenges being her feelings for Adam and the fear that she's not as special without her powers. Little by little,she discovers her true strengths and gets ready to face whatever lies ahead.
Spell Bound
is the follow-up novel to last summer's
Waking The Witch
(now available in paperback)and it feels like the bridge to a much bigger story yet to come. It does help if you've read the previous book,altho Armstrong provides as much background info on the characters as she can without sidetracking the main course of the plot.
Savannah has come a long way in this series,from a minor character that appeared in several of the Otherworld titles to the leading lady of her own saga. It's fitting that she's the linchpin that brings together the various werewolves,demons and assorted mystical folk of Armstrong's world together for what promises to be a real game changer here.
Armstrong has proven herself to be an engaging storyteller able to spin her magic on more than one loom and the tapestry tale that she's setting up shop for should be a great carpet ride indeed:
Spell Bound is available today at a bookseller near you and it's the perfect little paranormal pick me up for your hot fun during this summertime. Trust me when I say that when Savannah Levine does fully reclaim her powers,somewhere down the road,more than a few evil doers should or will be trembling in their boots: