Thankfully for all of us here on the east coast,Hurricane Irene was not as bad as we feared and while we begin the clean up process,some pop culture shopping can be done as well.
Granted,there are other major concerns that we need to stock up on within the next two months such as back to school supplies and Halloween candy(which will be set up side by side at your local superstore before this week is out,I'm sure)but it doesn't hurt to take a peek at what's coming soon to a bookseller near you.
Most of the new reads have a more serious autumn air about them yet there is fun to be had amongst these crisp new pages of seasonal reading:
THEATRICAL STORY TELLING
Film critic Roger Ebert has written numerous books before but his upcoming memoir
Life Itself
promises to be quite the show stopper.
Recounting the story of his life from his childhood in Urbana,Illinois to getting his start in journalism at a local newspaper which took him to Chicago and his position as the movie critic for the Sun-Times,Ebert covers the waterfront on his past as well as his present.
He also talks about his struggles with thyroid cancer along with his takes on film stars and directors,plus his long time partnership with fellow film critic Gene Siskel on their many various TV review shows.Ebert's wry observations and literary charm should be as beneficial to the tone and pace of his own biography as it was and still is for his film critiques
(Sept.13):

One of the most versatile entertainers of our time,John Lithgow has gone from theater to film to television with a grace and ease that many in his profession must surely envy.
He's also made his mark as an author with several successful children's books but now Lithgow is heading for the adult section of the bookstore with his new memoir entitled
Drama:An Actor's Education
. Lithgow talks about his early influences,which include his father who was an actor/director/producer whose work took their family on the road and gave him a taste for the theatrical life.
His life and times on stage and encountering such greats as Meryl Streep,Bob Fosse and Liv Ullman are relived,along with his thoughts and feelings about the craft of acting and why so many are drawn to it from performers to those in the audience. The most important reason for any professional calling is passion and Lithgow definately seems to have that in abundance here
(October):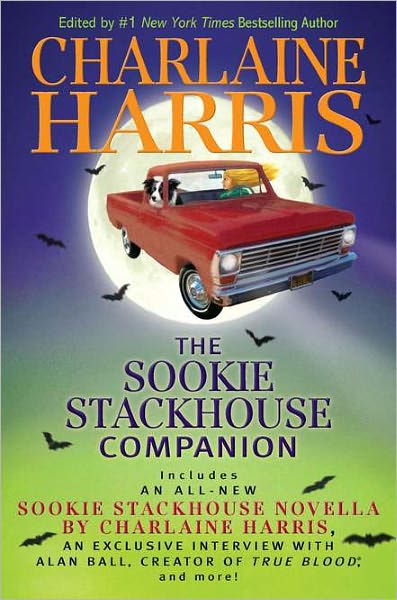 WELCOME TO BON TEMPS AND BEYOND
If you're a fan of the True Blood series who is not quite sure where the line between the TV and fictional version of the adventures of your favorite mind reading waitress in love with a couple of vampires(plus a werewolf or two)starts and ends,
The Sookie Stackhouse Companion
is your golden ticket.
Edited by the author who first created Sookie and friends,Charlaine Harris adds in a new novella specially written for this compendium of fun facts to know and tell about the world where her Southern Vampire Mysteries exist. Recipes,private conversations between characters,maps and an interview with True Blood exec Alan Ball make this book a spell binding must-have
(late August,early September):

A NOVEL TRIPLE PLAY
Miriam Toews' second novel,
Irma Voth
,takes place in Mexico where a film crew is planning to make a movie about the Mennonite community that lives there apart from their neighbors. Irma,a nineteen year old girl who is already a bit of an outcast due to her marriage to an unreliable young man,is hired as a translator for the crew.
This angers her father,whose wrath knows no bounds as he is determined to drive away the newcomers and destroy their film project.
Despite this extra emotional burden,Irma is just as determined to use this new connection to find a purpose in her already chaotic life. This look at a look inside a closed society and it's effects on one woman offers plenty of opportunity for real as well as fictitious insight into this seemingly inaccessible world
(Sept):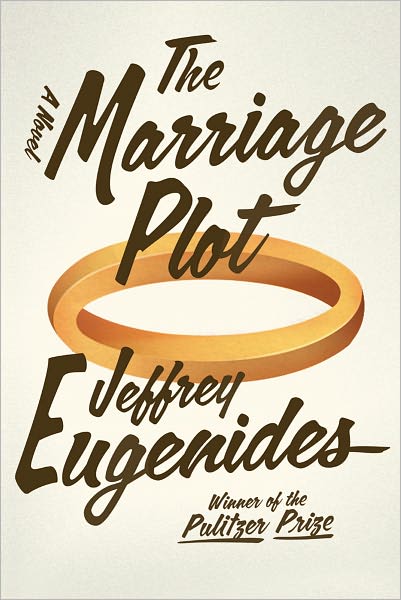 The Marriage Plot
by Jeffrey Eugenides follows the path of Madeleine and Mitchell,two people who met while in college during the 1980s and wound up going in very opposite directions in life.
As Madeleine pursues her love of literature,which takes a rather conflicting turn, and a new but unstable lover named Leonard Bankhead,Mitchell leaves his studies in divinity school to walk the earth as a true pilgrim. Even when experiencing spiritual insights in Mother Theresa's Calcutta,Mitchell fervently believes that he and Madeleine are destined to be together again one day.
Eugenides is known for his rather unique approach to story telling and while this new novel may seem conventional,there's no doubt that there is more to this coming of age love story than meets the eye
(Oct).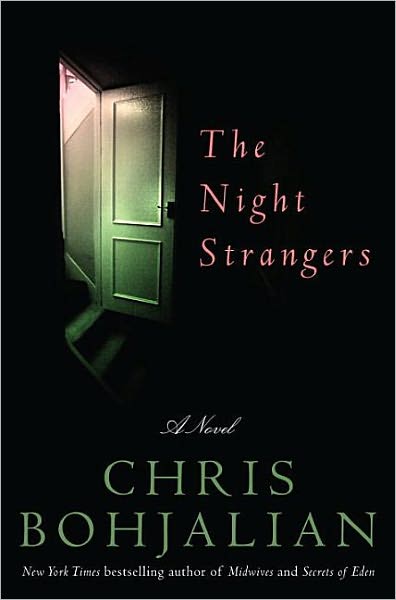 Speaking of traditional sounding stories,Chris Bojahlian takes on the haunted house genre in
The Night Strangers
. When airline pilot Chip Linton moved his family to an old Victorian mansion in a quiet town out in New Hampshire,he felt safe from the media circus hounding him about the flight he survived that took dozens of lives.
Chip's sanity was also a near casualty of that tragic encounter but unfortunately he chose the wrong house to recover from those horrors in. Hidden passage ways,gruesome ghostly visitors and a dark history of the household all combine to make the Lintons life a new sort of hell on earth.
It will be interesting to see how this classic formula will turn out under Bohjalian's imaginative direction
(Oct):
COLLECTION OF WONDERS
If you're in the mood for some offbeat short stories,there are two upcoming anthologies that should peak your interest. First up is
Down These Strange Streets
,which has on it's roster such well known paranormal writers as Patricia Briggs,Charlaine Harris and Carrie Vaughn along with a few others you may like to meet like Lisa Tuttle,Laurie R. King and Joe R. Lansdale.
Edited by George R.R. Martin and Gardner Dozois,this pack of urban fantasy tales should have something for everybody to savor. From Sherlock Holmes to Sookie Stackhouse,this book is an open invite to the paranormal party(Oct).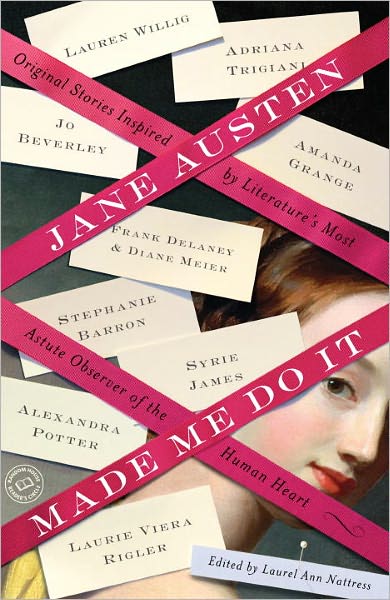 For Jane Austen fans,
this set of stories
that pay homage to Our Dear Jane is a treat well worth savoring.
Jane Austen Made Me Do It
not only has specially written works by some of today's best Regency inspired authors like Lauren Willig,Stephanie Barron and Syrie James,it will also have a short story contributed by the winner of the contest held earlier this year via the Republic of Pemberley.
Edited by prominent Austen blogger Laurel Ann Nattress,this book is bound to be the delight of the season for those who endeavor to recapture the magic of Austen's words as much as we can
(Oct):
Happy reading,folks and remember that the need to read is one addiction for which there is no cure and hopefully there never will be: