In considering what to wear for Halloween this year, I found myself saying "Witches do seem to be in style this year" and in thinking that over,my quick assessment does hold a ring of truth to it.
Just look at season four of
True Blood
,which finished up it's run last night(more details to come later in the week)and how jam packed with witchy goodness it was. Fiona Shaw's performance as Marnie,a meek and mild medium who went buck wild with power brought back pleasant memories of Willow Rosenberg's magical emotional journey on Buffy the Vampire Slayer. The mythology may be somewhat different but the character arcs were in many ways the same:
True Blood isn't the only spell casting stop in town for witches.
The Vampire Diaries
have been making more and more use of Bonnie and her powers during the second as well as the third season,setting her up as a major weapon in the battle to save Elena and friends from the forces of darkness.
Her personality has grown in leaps and bounds along with her sorcery skills,which keeps her story lines as fresh and as riveting as the lead characters on the series. Bonnie has come a long way from the sweet yet sensible best friend role she started out with and that's a good sign of strong writing and acting on any series:
The same network that gave life to the Vampire Diaries is now placing it's bets on an all witch show with the debut of
The Secret Circle
this fall. The show's premise is eerily similar to it's bloodsucking cousin;newcomer arrives in town and discovers a clique of supernaturally inclined folk eager to help or hinder her down the path of power.
It's also based on a series of teen themed books written by L.J.Smith(creator of Vampire Diaries)and whether or not lightning will strike twice on the CW with fans remains to be seen. However,it may be worth a look just to see more than mystical vibes humming along together: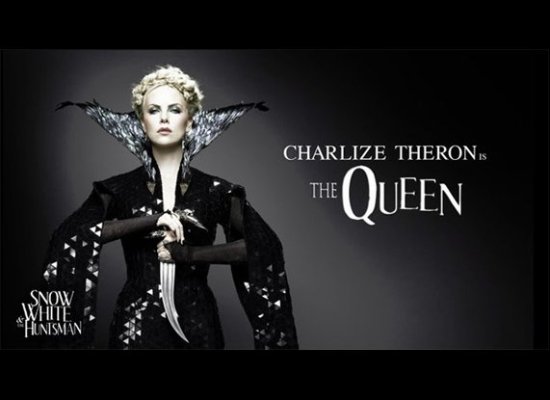 The witch renaissance seems to be more of a small screen thing that a silver screen one at the moment. Granted,there are a handful of major Hollywood films in process that are tackling witches such as Hansel and Gretel: Witch Hunters and two live action productions of Snow White with the likes of Julia Roberts and Charlize Theron embodying the role of the Evil Queen.
I do believe that it is better in the long run for witches to build a stronghold on television rather the films these days. TV allows more time for character development and nuance while the demands of a big budget movie drives any magical persona right into the special effects section of the set and boxes them right in.
TV gives them some much needed breathing room,plus the f/x for many of these productions is at times right up there with the big boys in cinema:
While having witches strutting their mighty mojo on the fashionable streets on Pop Culture Lane is wonderful to see,there will be those anxious to have a more down to earth positive Wiccan approach taken instead of the traditional wicked witch motif.
There's room for both sides of that sinister coin to shine,in my opinion. After all,who better to defeat a bad witch than a good witch? Besides,part of the fun is in the reveling of evil and no one can touch a true mean queen witch on that: