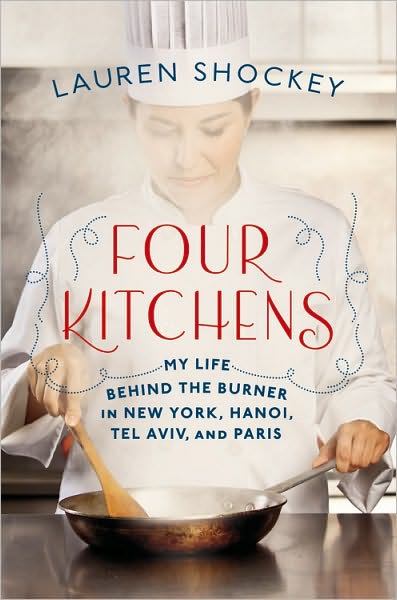 When
Lauren Shockey
finished up with school,she decided to go on stage starting in New York but not on Broadway. A stage in the culinary world is the term for an unpaid apprenticeship which can last for weeks or months and earns you some valuable experience as a restaurant chef.
The subtitle of Lauren's book,
Four Kitchens
, is "My Life Behind The Burner in New York,Hanoi,Tel Aviv and Paris" and the choice of these particular cities was not random. She not only wanted to learn more about different styles of cuisine,Lauren was eager to check out other ways of life as well.
Her first stop was at
wd-50
,a restaurant known to many Top Chef viewers as the NYC setting for Wylie Dufresne and his molecular gastronomy dishes.
Learning the ropes there gave Lauren some valuable tips on how to prep food in a manner more precise than what she had been taught in culinary school and insight into how the unique edible creations made by Wylie and his staff are conceived:
After that,Lauren then worked at
La Verticle
in Hanoi which is run by Didier Corlou,a master chef from France. The food is a blend of Vietnamese with French and the tone of the restaurant is a bit more laid back but sure handed skill is required to keep up in the kitchen.
While making some good friends both in and outside of the restaurant,Lauren also got the chance to explore the street markets of Hanoi and sample many of the local delicacies,some of which tasted better than what was offered up on the menu in most of the other high priced eateries around town: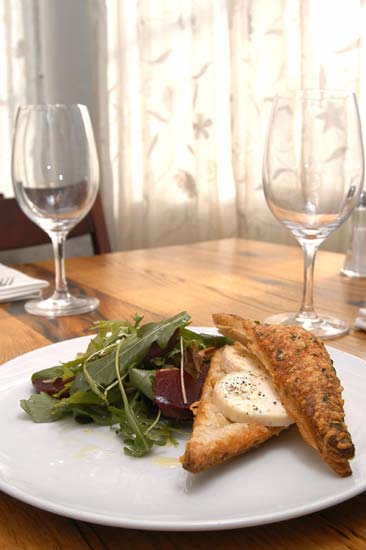 Lauren's third leg of her kitchen tour was at
Carmella Bistro
in Tel Aviv,where she was one of the few women working behind the scenes,a standard norm that appears to be internationally known.
What she was happily surprised to discover during her time there was the amazing variety of food to be found not just at Carmella but in the city as well. A good number of influences from many parts of the world abound in Israeli cuisine and eateries both upscale and street stand style are embracing it with open arms.
Lauren was also able to share in the warm spirit of the community and redevelop her love of home cooking amongst her new friends. In a country that might not be readily associated with harmony,there was plenty to be found for Lauren both at work and leisure time:
Lauren's last stop was
Senderens
,a two star Michelin restaurant. This was not the first French restaurant she had worked in;in a previous stage,Lauren landed a spot at a small bistro that didn't do enough business to keep the regular staff busy,let alone a newcomer.
She had hoped to make up for that lost opportunity and while her work load was considerably more substantial,some of her dealings with the male chefs played a small part,in my opinion,in her ultimate decision as to what direction her career in the food world would be headed in.
Four Kitchens is an engaging read,full of true to life experiences and advice to those considering joining the ranks of restaurant chefs. The work is hard and the hours long yet it does have it's rewards. The question is whether or not those are the goals you wish to obtain at the end of the day.
Lauren is now a food writer and happy to be so,cherishing those memories of her restaurant stages as life experiences worth having. Her love of food shines off each page,especially amongst
the various recipes
that are placed at the end of certain chapters. She offers adaptable solutions that you can find in your local shopping area for a few of the more exotic items and if you're looking to liven up your home menu,they are worth a try.
Four Kitchens is now available at a bookseller near you and with the holiday season rolling around,this would be a deliciously perfect gift for any budding foodie on your list. For a taste of familiar as well as far away places,this book brews up a banquet of savory smart delights: