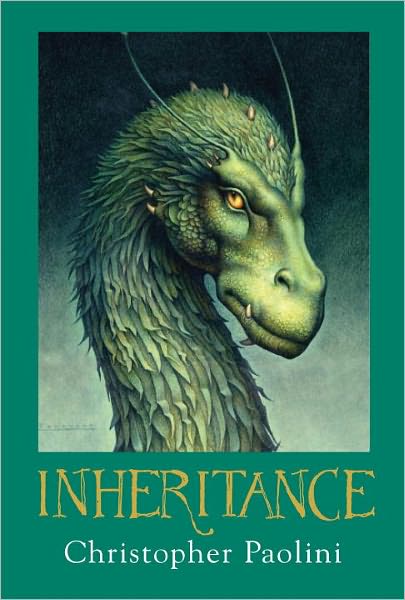 With Thanksgiving over a week away,signs of autumn are abundantly clear as the leaves sparkle with new colors and temperatures drop low enough to induce some serious sweater wearing. Speaking of freezing,to prevent your imagination from getting a chill it might be a good idea to heat it up with a book or two from the fantasy section.
To start off our quartet of reading suggestions,let's look at
Inheritance
,the final installment in Christopher Paolini's celebrated series that began with
Eragon
.
Our young dragon rider has grown from a simple farm boy to a man intent on ending the reign of terror dominating his country and with the help of trusted dragon companion Saphira,the long awaited battle between them and evil king Galbatorix will decide everything,for better or for worse:
If you prefer a little more girl power,Jacqueline Carey has given us a follow-up to her action packed futuristic novel
Santa Olivia
that takes her leading lady on more adventures.
Saints Astray
finds genetically enhanced Loup Garron and her gal pal Pilar free from the confines of Outpost 12 and looking for a way to release their old friends as well.
During her time on the outside,Loup soon discovers that her former sparring partner Miguel has fled from Outpost 12 and is in protective custody on his way to testify in America about the horrible conditions of their isolated community.
When he mysteriously disappears on route,Loup and Pilar risk recapture by going after him and if there's anyone more than capable of kicking down a few doors to save someone here,I highly doubt it: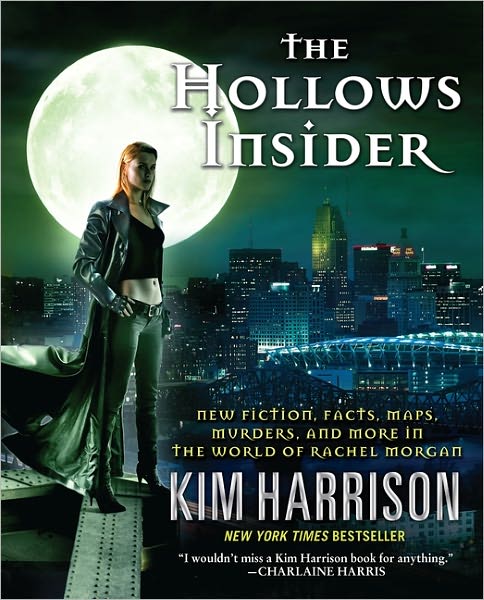 For fans of Kim Harrison's paranormal fantasy series of novels featuring magically inclined P.I. Rachel Morgan, a more in depth look at her world is now available.
The Hollows Insider
is filled with fun facts to know and tell about the people,places and supernatural things that our heroine deals with on a daily basis.
Included in these pages are maps,rundowns on the various otherworldly beings that Rachel either fights or befriends such as vampires,pixies and demons,plus spell guides and favorite recipes of certain characters. This handy tome should keep you busy until the next Rachel Morgan book comes along in the new year: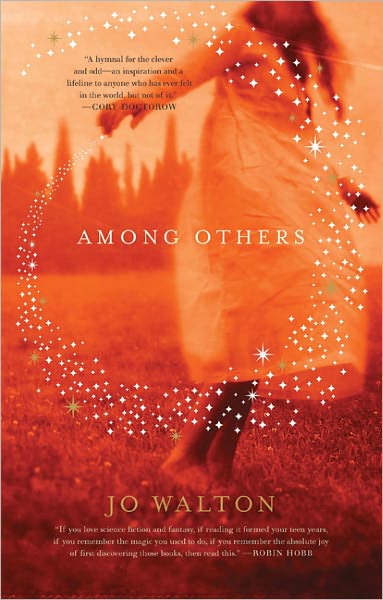 "That's great,Lady T,but don't you know of any books that
aren't
part of an ongoing series?" Why,yes,I do-Jo Walton's
Among Others
is set in 1979,where physically and emotionally damaged Welsh teen Mori is starting over in a British boarding school.
She is placed there in order to be far away from her mentally unstable mother whose interest in magic caused the shattering of their family. As Mori struggles to recover from the loss of her twin sister and develop what powers she may or may not have,books become her true source of solace.
Many of the science fiction novels that she escapes into help Mori to find others who share in that literary bliss and create a real healing spell for her soul. No matter what the genre,the magic of books never gets old:
I hope these suggestions are helpful and you can always find more at your nearby bookseller or local library. A very good way to keep the home fires burning in your neck of the woods might be to check out any reading groups in your area that have similar genre tastes and have a few lists of good reads on hand for your perusal. You never know where you'll discover that next amazing book that you must talk about,so keep your options as well as your eyes open,folks: