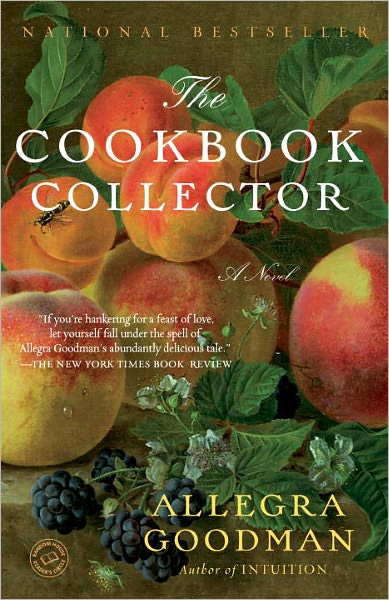 During this time of year,gathering around the family dinner table is a key component to the holidays but it's not just an excuse for sharing your favorite foods. The main point of any annual celebration is to appreciate your loved ones and some great books highlight that notion very nicely.
One that I'm reading right now is Allegra Goodman's
The Cookbook Collector
,which is loosely based on Sense and Sensibility by Jane Austen. Two sisters with very different outlooks on the world,Emily and Jess,are struggling with life and love on their own terms while trying to convince the other that her way is best.
Despite it's modern day setting and differentiating circumstances,the story does seem to show that the either/or approach to things is not always the best. The book is artfully charming and well worth the wait for paperback release: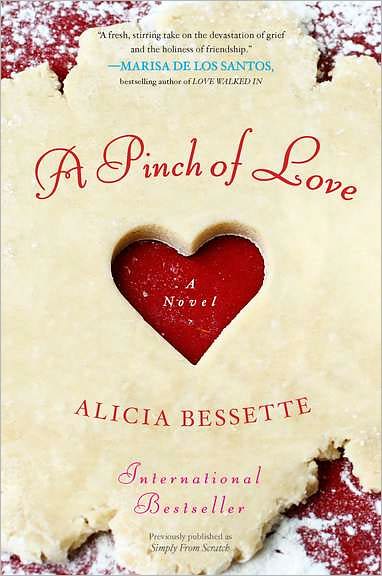 Speaking of paperback one of my favorite novels from last year,
Simply From Scratch
by Alicia Bessette, has undergone a title change. It's now in softcover as
A Pinch of Love
but the story is still the same.
This debut novel that pairs a young widow with a little girl searching for her mother and believing that the best way to find her is by entering a TV baking contest is a heartfelt story of emotional reconnection. Yes,it is sweet but not at all cloying.
I just hope that the name change doesn't confuse readers who were looking forward to finding it in paperback. Then again,there are plenty of copies available at local libraries with the original title,so checking it out should be as easy as pie: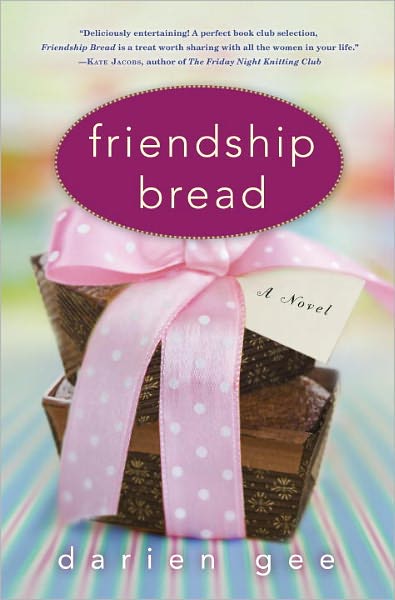 A book that I'm hearing a lot of good word of mouth about is
Friendship Bread
by Darien Gee. The plot starts off when grieving mother Julia and her young daughter Grace discover a loaf of Amish Friendship bread on their doorstep,with an anonymous note and a starter set with encouragement to pass on the bread to others.
Julia is disinclined at first to even bother with bread making,but to please Grace,she gives it a try. Soon enough,the bread helps her to reach out and make new friends,who are also getting over personal tragedies.
This culinary chain letter turns out to be a warm and loving path towards bringing neighbors together. Friendship Bread is due out in paperback next May but it might make for a thoughtful gift for that certain someone on your list this season:
Books and food go well with each other and when you add family and friends into the mix,it's the making of a wonderful time indeed. Food might seem a trivial concern under certain circumstances but you'd be surprised at the effect that one dish can make on the family dynamic and how strong a plot point it can be: