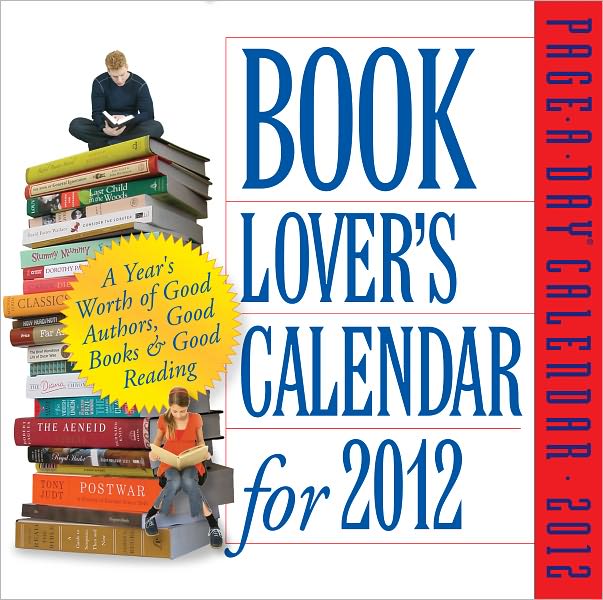 Another bright and shiny new year is only a few days away and that heralds the arrival of many fresh delights,including books.
Sure,there will be some other nifty entertainment distractions around such as mid season TV shows and mid winter movies(not to mention Oscar season)but books are those old reliable pleasures that are always there when you need them,like that pair of worn out but comfy slippers by the side of your favorite chair. We've got quite a bit of genre ground to cover,so let's get started:
MAGICAL MAIDENS
Much has been made of self published author Amanda Hocking's success with her Trylle Trilogy online and now folks can check her out in print form as
Switched
,the first volume in the series,arrives in bookstores next month.
The heroine of this story is Wendy,a young woman who is still haunted by a deadly assault at the hands of her mother when she was a child.
Wendy fears that maybe her mother was on to something when she insisted that Wendy was a monster and those suspicions are confirmed upon meeting Finn. He reveals that she is actually a changeling,a magical being who was replaced at birth with a mortal and now is the time to return home.
I received a review copy of this book,courtesy of Library Thing,and am curious to see what all the buzz is about. You never know where the next big thing in pop culture will be found,folks and Tyrlle just might be that golden ticket
(January)
: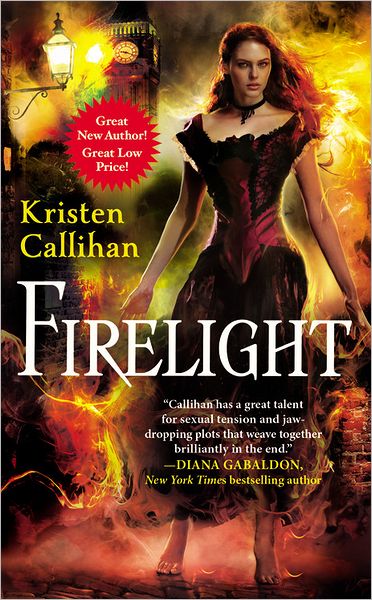 Another young woman finds her fate in magical circumstances in Kristen Callihan's
Firelight
,this time in London of 1881 where Miranda Ellis is forced to wed the mysteriously masked Lord Archer.
Miranda's fiery nature is not as formidable as her power to wield flames which she has struggled to control all of her life. Unleashing her full incendiary powers may be the only way to help her new husband,however,as he is accused of committing a gruesome string of murders in town.
It turns out that the two of them had more in common that they thought and that revealing those supernatural secrets may be their best bet for survival.Talk about hot times,indeed!(
February
):
FRENCH TREAT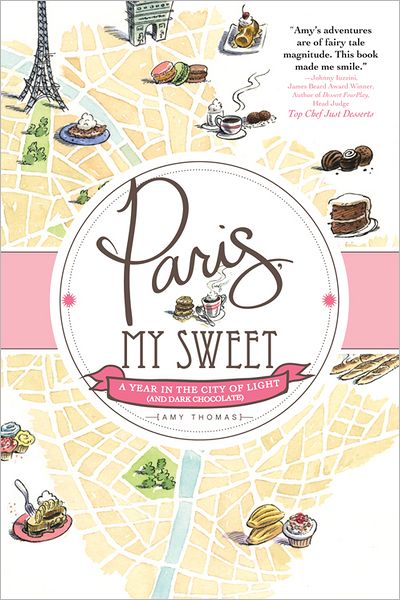 The subtitle of Amy Thomas's memoir about France,
Paris My Sweet
,is "A Year in the City of Light(and Dark Chocolate)" which sets the tone for the tasty journey she took in exploring the candy shops,bakeries and cafes who create those special dessert delights that would turn Willy Wonka green with envy.
Her book is more than a guide to the best sweets in the city. Thomas goes into the cultural differences that add a special flavor to the food,whether it's served at a Parisian sidewalk cafe or a curbside corner of New York City. If you're looking for a foodie journey to savor,this book should be listed on your literary menu(
February
):
FORWARD INTO THE PAST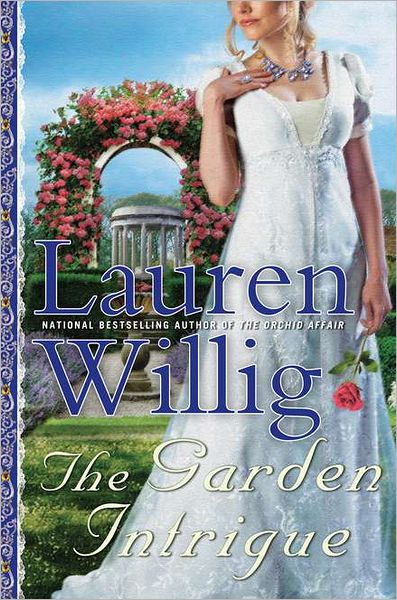 Lauren Willig offers her readers a new adventure in her Pink Carnation series that throws a feisty American into the mix. In
The Garden Intrigue
,inept poet Augustus Whittlesby has no choice but to enlist the aid of his severest critic,snarky widow Emma Delagardie, to get the inside scoop on a possible invasion of England by Napoleon.
Although Emma has been asked to provide the entertainment for the house party that Whittlesby must attend,her true amusement is in finding ways to avoid making any serious decisions about her life and future plans.
That leisurely existence of hers may come to an end sooner than expected as she and Augustus become more than convenient partners in spy games and risk not only their lives but their hearts(
February
):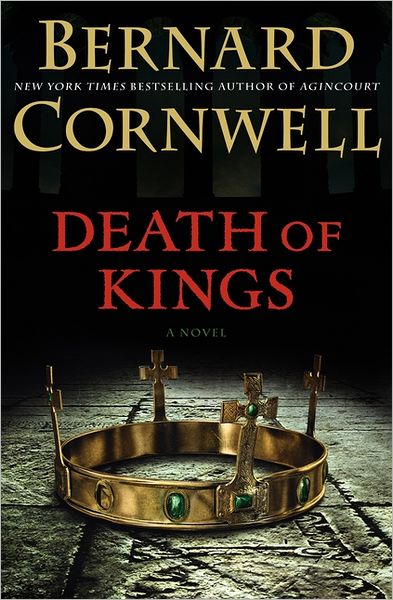 In Bernard Cornwell's sixth title of his Saxon Tales,
Death of Kings
,England's future in the year 898 seems unsettled as dying king Alfred the Great broods over the fight for power that his son Edward faces.
Edward's strongest challenger to the throne is Uhtred,a Viking warrior who swore to uphold Alfred's vision of a united England yet longs to return to his homeland to reclaim what is his by birthright.
Despite the ties that bind,these two defenders of the realm ultimately clash and set Alfred's cause a few steps back and perhaps one forward. One thing about historical fiction,it's hard to run out of stories that need telling and Cornwell should have even more to add to this simmering pot of power hungry stew(
January
):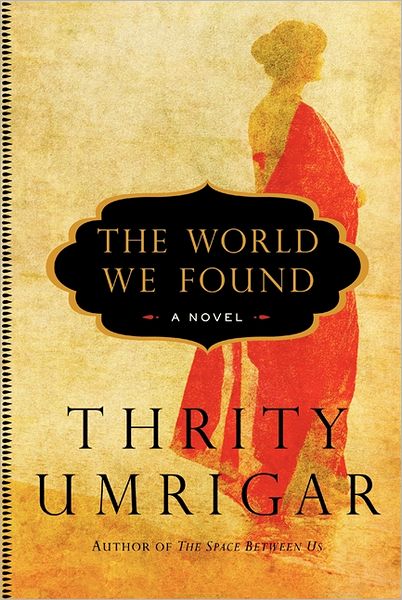 A WOMANLY WORLD VIEW
Thrity Umriger's second novel,
The World We Found
,a sad reunion of former friends offers a chance to change the course of their lives. During their days as rebellious college students in the Bombay of the late 1970s,Armati,Laleh,Kavita and Nishta were as close as sisters and never imagine that life wouldn't go according to their plans.
Decades later,the impending death of Amarti forces them to examine what's become of their grand ambitions and the decisions each made in spouses,personal sacrifices and pursuing her true passion. This thoughtful story sounds like another reading group sensation that will inspire plenty of talk for days and weeks to come(
January
).
Jane Eyre is the jumping off point for Margot Livesey's
The Flight of Gemma Hardy
as the title orphan girl must make her own way in 1950's and 60's Scotland.
After being rejected by her relatives and a harsh time at boarding school,Gemma takes an au pair position on the remote Orkney Islands. While doing her duties at Blackbird Hall,she catches the eye of her employer Hugh Sinclair who is her emotional opposite.
Even though they are drawn together by mutual desire,their relationship is doomed to face the secrets and lies built up around them. Taking on the classic Bronte tale is a risk for any writer but as they say,no risk,no reward(
January
):
TEEN SCENE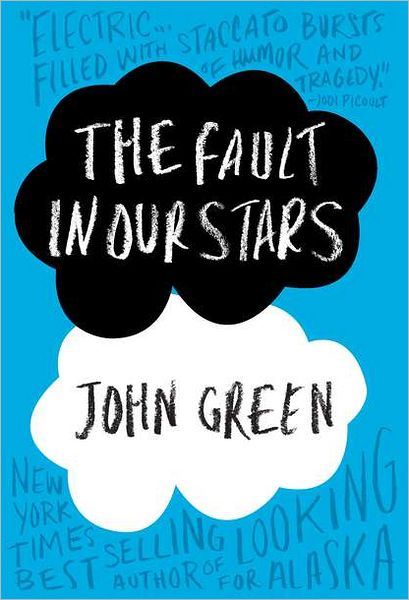 The leading lady of John Green's upcoming YA novel,
The Fault in Our Stars
,is Hazel,a teenager worn out from grueling cancer treatments and the forced feel good rhetoric of her local support group. Her interest is peaked,however,by the arrival of a new member.
Augustus Waters and his off beat approach to their mutual situation motivates her to do more than watch endless episodes of America's Next Top Model and see what there is to enjoy in life.
I read
an except of this book
online and can safely say that this one is a real winner,no doubt about it. Even if you don't any teens in your social circle,this is one book that belongs in your Must Read pile(
January
).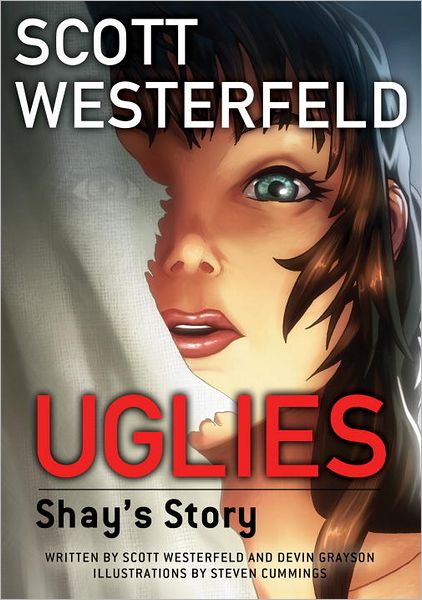 Scot Westerfield's popular Uglies novels are now being retold in graphic novel form,starting with
Shay's Story
.
As Shay,the best friend of Tally Youngblood, awaits her sixteenth birthday which will allow her to make the transition into a "Pretty",her eyes are opened to the consequences of that choice through her getting to know a gang of Crims.
The world of the Uglies,Pretties and Specials is old news to some but this revamping of the trilogy promises to make this tale of inner vs. outer beauty new and inviting to comic book readers as well as fans of the original novels. Sometimes,remakes are worth checking out,folks(
February
):
Happy New Year of Reading,everyone and a word of advice to all of the authors who will be out promoting their new books. Making sure that your book is prominently displayed in stores is perfectly understandable but try not to be so hard with the hard sell,especially with the staff. You'll get better results with a basket of cookies,trust me: