With the first of the two Hollywood revisions of the classic Snow White story,with Julia Roberts as the Wicked Queen and Lily Collins as Ms. Fairest of Them All entitled
Mirror,Mirror
,due to arrive in March,your best bet for an enchanting twist on these time honored tales might be at the local library.
Based on the trailer and advanced press for the film,
this take on Snow White
appears to be campy in the worst sense of the word. If you're looking for a more inventive and thoughtful rendition of this and other well known "happily ever after" stories,there are a couple of authors who specialize in this realm of imagination who know how to make real magic on the page.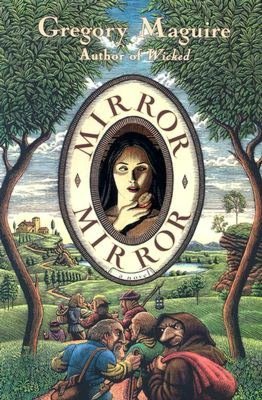 Most folks connect Gregory Maguire to his series of Wicked novels that follow a very different Yellow Brick Road into the world of L. Frank Baum but he's also made a few pit stops with the Brothers Grimm as well.
His Snow White novel also happens to be called
Mirror,Mirror
but that's where the comparisons end. The heroine of this book is named Bianca de Nevada,a the beloved daughter of a wealthy farmer in the Italian countryside of the year 1502.
Her life is happy until her widowed father is sent off on a quest by Cesare Borgia and she is left to the care of his sinister sister Lucretia. By blending the true history of the Borgias into the familiar framework of this coming of age mythology,Maguire brings a whole new sensibility,along with sense of place, to this retelling:
Maguire also took a similar approach with his remodeling of the Cinderella story a few years earlier.
Confessions of an Ugly Stepsister
was set in 17th century Holland,where the focal point of the novel was Iris,the youngest sister who followed her mother and mentally handicapped sister into a better situation in life via marriage to a tulip tycoon with a beautiful yet strange daughter.
The reception that this offbeat story received from fans lead to the book being adapted for a TV movie in 2002. Stockard Channing played the scheming stepmother and Iris was portrayed by Azura Skye,no stranger to twisted genre fare with small screen appearances on Buffy the Vampire Slayer,Smallville and most recently,American Horror Story.
Since the film took a more traditional tact than the book did,reading the novel first should give you more of a different flavor to the usual fairy tale sweetness that the author intended: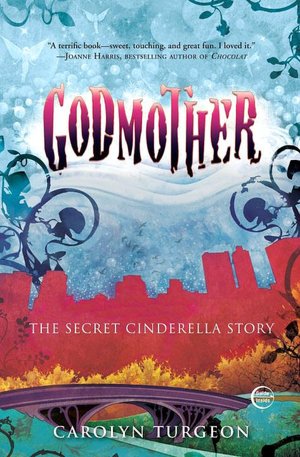 Telling a fairy tale through the eyes of a supporting character is a theme of Carolyn Turgeon's as well. Her novel
Godmother
cast Cinderella's magical guardian as Lil, a lonely old woman in modern day New York who works in a bookstore.
Lil believes herself to be a banished fairy godmother and she seeks redemption by playing matchmaker to a young couple who cross her path.
The true beauty of this engaging novel is that it works on both levels, where this notion of a lost fairyhood is either the sad delusion of an elderly woman or the sincere regret of a magical being forced to live out the rest of her existence amongst misunderstanding mortals: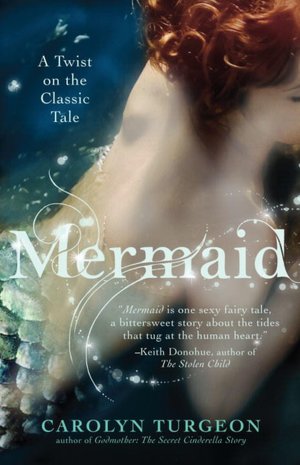 Turgeon embraces Hans Christian Anderson with her latest work,
Mermaid
,where the leading lady here is the princess who discovers the rescued from the sea prince and openly vies with his aquatic savior for his love.
While I haven't read the book yet,it does seem as if the plot is fixed more along the darker lines of the original tale than the popular peppy Disney animated version.
The compare and contrast of the human princess with her underwater rival is a clever twist,not to mention a nice interplay of characterization there. It may not have catchy song and dance numbers but Mermaid seems bound to make a splash in the reinvented pond of fantasy delights:
So,if you wind up buying a ticket to Mirror,Mirror and regretting as soon as the end credits roll,you might want to check out a couple of these books to make up for that loss. At the very least,one of these novels should whet your appetite for what promises to be a real fairy tale cinematic wonder,
Snow White and the Huntsman.
You do have to be careful with tinkering with fairy tales,as it's not as simple as it seems. Mixing up genres can become old hat very quickly in pop culture circles and can wear out it's welcome,plus run a few unexpected risks for the characters who only want their usual happy ending there: