This rather odd winter,weather wise that is,will be over before we know it but a blizzard of new reads still awaits us.
While there are a lot of distractions on the horizon,such as sports,politics and wondering if Adam Sandler will show up at the Golden Raspberry Awards since his bad work is their theme this year,we must not let our book pursuits fall by the pop culture wayside.
It's especially important during hectic times to stop and sample the fictional flowers along the way and here are a few prose posies to choose from: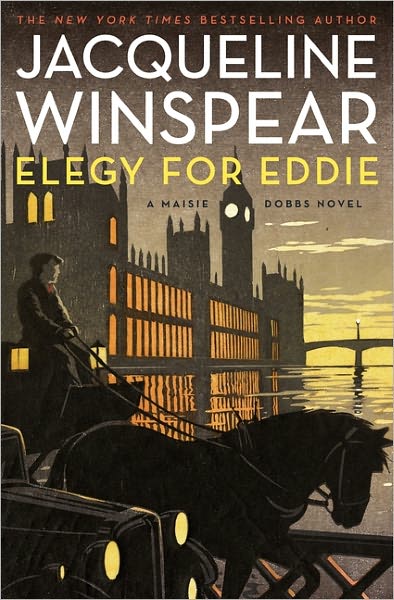 MILD MANNERED MYSTERIES
For folks searching for titles with a Downton Abbey flair,the name Maisie Dobbs may appear familiar to you. She's the leading lady of Jacqueline Winspear's series of mystery novels set during the time period between the World Wars who runs an investigative bureau in London but is still loyal to her working class roots.
In her latest book,
Elegy for Eddie
,Maisie is visited by five former friends of her father's,who ask her to look into the sudden death of a local horse whisperer type.
This man was a gentle soul,seemingly without an enemy in the world yet his fatal accident is just the starting point of some elaborate twists and turns that shed light on shady doings with far reaching consequences. The road that Maisie travels to find her answers also points the way towards future world changing events and people who are destined to play an integral part in them. Even if you haven't read the earlier books,meeting Maisie Dobbs at this point is a true literary worth while(
March 27
).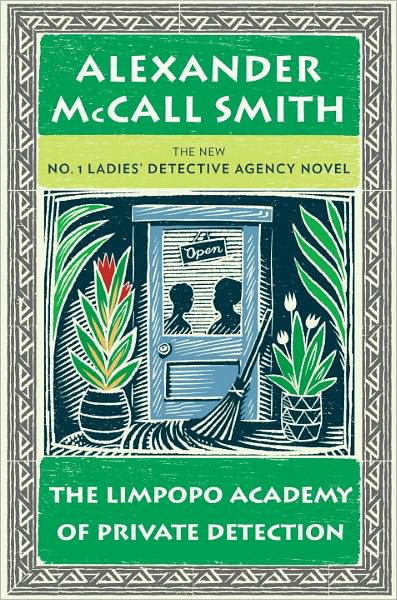 A most welcome sight is another Alexander McCall Smith story of Precious Ramotswe and her adventures at the Number One Ladies' Detective Agency and in this one,our heroine gets a chance to meet her crime solving mentor in person.
The Limpopo Academy of Private Detection
finds her in midst of helping her friends and neighbors out of more than one tricky situation when Clovis Anderson,author of the guide to private detection that Precious has used throughout her career,arrives on the scene.
This unexpected collaboration could be a real benefit to all concerned or perhaps bring about a few unintended complications for the ride. Either way,the down to earth cleverness of Mma. Ramotswe will surely clear the cobwebs of confusion for all concerned,not to mention provide an excuse for a refreshing cup of bush tea(
April
):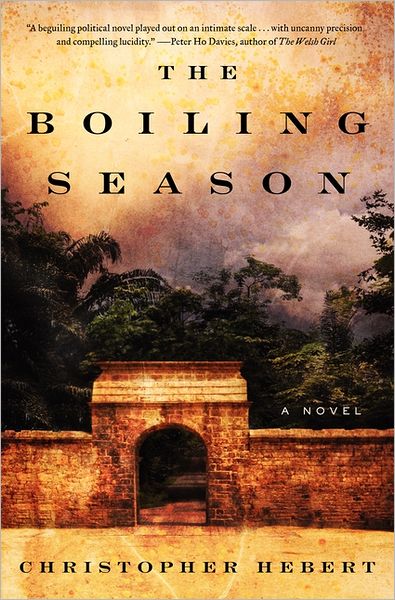 PLAYTIME FOR POLITICS
In Christopher Hebert's debut novel,
The Boiling Season
,Alexandre,an impoverished young man is given the chance to fulfill his dreams of a better life by taking a job that isolates him from the rest of his turbulent nation.
He is sent to an old estate home,owned by a powerful senator,and put in charge of it's restoration. While that occupation gives Alexandre true personal joy,the price that he has to pay for that is severing all ties with his old friends and family.
That cost proves dear,as the country plunges into a deadly revolution and finding a safe haven is no longer a sure thing for anyone. This book may be set in a fictional land but it's sentiments are very real indeed(
late February,early March
):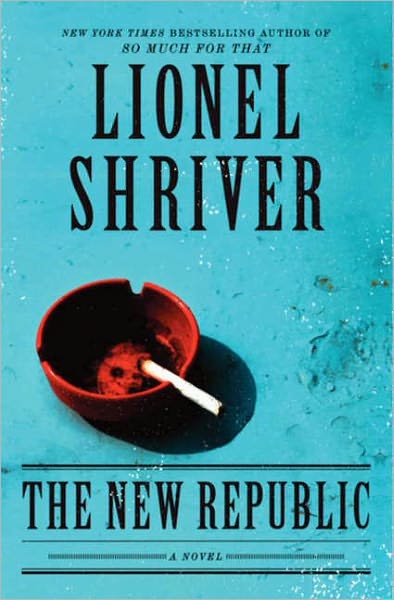 Lionel Shriver's
The New Republic
begins with former lawyer and fledgling journalist Edgar Kellogg grabbing his first chance at a position that will take him out of the minor leagues that life has put him in.
Tasked with replacing a charismatic but missing reporter in a small forsaken section of Portugal,Edgar soon finds that his predecessor would be better off not found. In fact,his popularity and connection to a secretive group of rebels might be easily passed on to Edgar in exchange for turning a blind eye to certain truths.
Shriver wrote this novel during the 1990s but it was considered not to be in step with the times until now. It will be interesting to see how well this satirical take on political coverage will resonate in the midst of presidential primary season(
March 27
).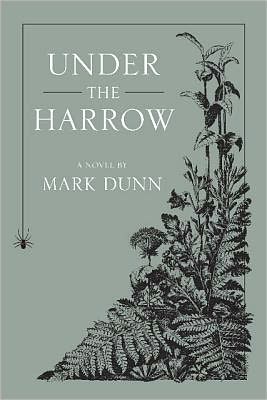 A DICKENSIAN DELIGHT
Mark Dunn,the witty wordplay author of Ella Minnow Pea,tackles another tale of literary whimsy with
Under the Harrow
(coming out in paperback). The residents of Dingley Dell live what they consider to be a peaceful and satisfying life,with their main source of knowledge being an encyclopedia and the complete works of Charles Dickens.
However,outside forces are hard at work to destroy their tranquil existence. In order to preserve their homeland,a band of amateur detectives, who disguise themselves as members of a poetry society,seek out answers before the end is all too near. To make your wanderings down this giddy garden path a bit clearer,you might want to peruse a pickwick paper or two(
March
):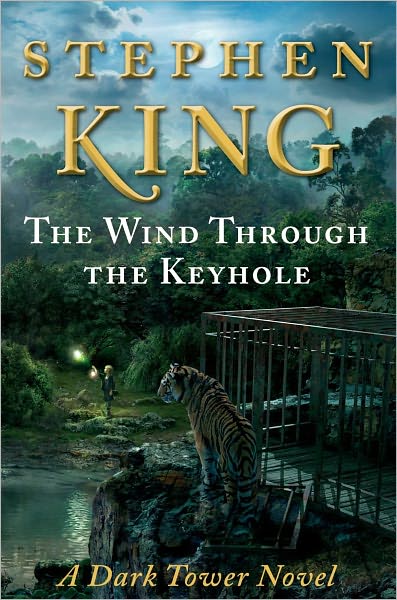 REVISITING THE LOOKING GLASS
Fans of Stephen King's The Dark Tower titles are no doubt eager to get their hands on his upcoming prequel that highlights the younger days of it's troubled leading man Roland the Gunslinger.
The Wind Through the Key Hole
follows Roland on an early quest to hunt down a "skin man" on a murderous rampage.Accompanying him is Bill Skeeter,a young survivor of the shape shifter's wrath,and during their travels,Roland shares with Bill a story told to him by his newly departed mother that unfolds along side of their own journey.
King is not as renowned for his fantasy work as he is for his horror but that will hopefully be remedied as time goes on and tales like this steady his claim(
April 24
).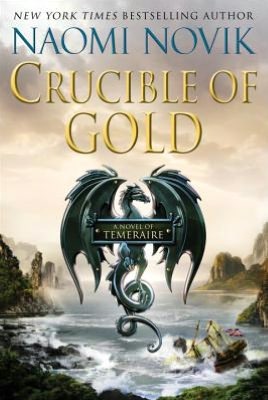 Naomi Novik's series of Temeraire novels appeared to be over as Captain Will Laurence and his faithful dragon friend retired from active duty in their last outing but as a certain movie godfather might say,just when they thought they were out,those two got pulled right back into the action.
Crucible of Gold
sends the pair of war weary companions away from their new home in Australia to Brazil,where a new ally of Napoleon's France is gaining ground with an Inca empress and a peace must be negotiated before the tide of power is on the wrong side.
Novik's books are an engaging blend of Regency warfare and dragon adventure,with the only puzzlement being why haven't they turned this series into a movie or mini series yet? Perhaps,that query will be answered before the next book rolls around(
March
):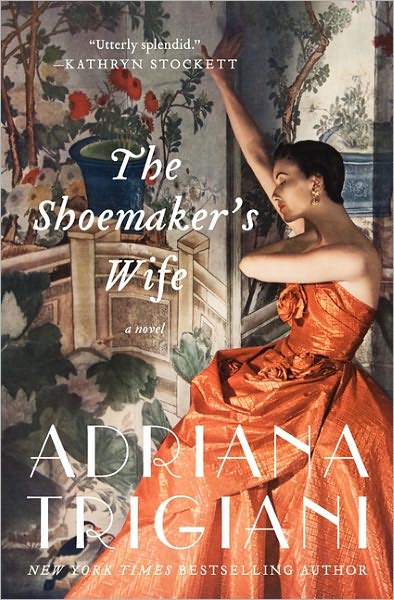 LOVE SONG SAGA
Adriana Trigiani creates a steadfast saga loosely based on her grandparents and their deep romantic connection in
The Shoemaker's Wife
. A young couple from a small village in the Italian Alps,Enza and Ciro,are first parted by circumstance and distance as they make their separate ways to America and new lives.
Their reunion in their new country is brief as war sends Ciro back into danger in his homeland and Enza's seamstress ambitions bring her closer to the world of Manhattan high society and famous singing star Enrico Caruso.
Despite these obstacles,will these two star crossed lovers ever find the right time and place to be together? Trigiani's flair for heart warming characters and authentic tone adds real depth to a tale that sings more like opera than soap(
April
):
Happy reading to all,and whatever you chose for your next page turner,enjoy it to the fullest and never mind what the critics say: