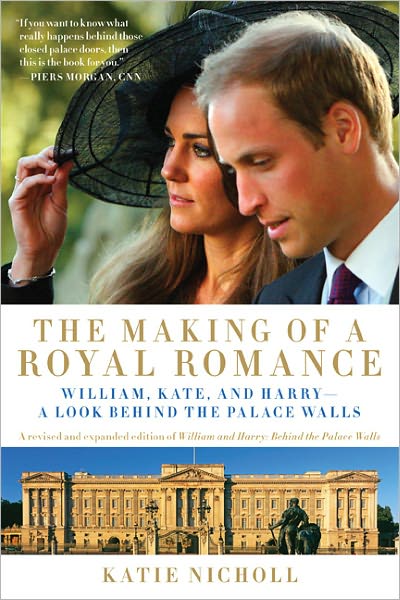 Valentine's Day is next week and that tends to put folks in the mood for love,especially for love stories on film and screen.
One of the most enduring set-ups in this genre is the royal romance;meeting Prince or Princess Charming,overcoming a few obstacles along the way and then a big wedding with tons of pomp and circumstance that seem to guarantee a happily ever after.
While it is nice to dream about,in both real and fictional life,royal unions don't always lead to regal bliss. In fact,some of them can be as pleasant as long term prison sentences. To make my point even further,here are some examples of tortured titled couples who didn't end up as ideal as say,Kate Middleton and Prince William:
QUEEN CERSEI /KING ROBERT
The central royal couple in the first book and season of the
Game of Thrones
series,these two got off to a bad start on their honeymoon when Cersei quickly realized that her new husband was still mourning his former sweetheart Lyanna and would be forevermore.
Not that he was such a bargain to begin with,but resorting to making sure that he wasn't the natural father of any of her kids(yet keeping things in the family,if you know what I mean),speaks volumes about the depths of Cersei's resentment. Sadly,the only thing they had in common is their undying hatred of one another:
HENRY THE EIGHTH /ANNE OF CLEVES
It's fair to say that choosing a bad relationship amongst the six wives of King Henry VIII is no easy task but one does have to feel extra sorry for wife number four,Anne of Cleves.Their marriage was of political convenience,however that wasn't the root of the problem between them.
When Henry finally saw her in the flesh(having only a commissioned portrait to go by),his disappointment in her looks was vehemently expressed to his counselors. Despite his objections,the marriage did take place but only lasted for less than a year. Lucky for her,Anne simply had to agree to an annulment and got to keep her head,unlike her replacement Katherine Howard.
Anne of Cleves is not always highlighted in most tales about Henry the Eighth but she has had her fair share of pop culture exposure. Her most recent depiction was on the last two seasons of the cable miniseries
The Tudors
,where ,regardless of the historical inaccuracies within the script,
the awkwardness of her interaction with King Henry is keenly felt:
"PRINCESS" CARA /MARGRAVE OF ROXTHENBERG
An episode of
Legend of the Seeker
required slightly reformed Mord Sith Cara to impersonate a princess as part of a plan to rescue Kahlan from the dungeons of a Margrave,who was auditioning candidates to replace his meek yet no longer young wife.
Cara's attempts to act ladylike and demure weren't entirely successful in charming the smug Margrave but by reverting to her more forceful self,she managed to leap bounds over her competition. That victory ultimately lead to
Cara showing the Margrave
what she really thought of him and his notions of "right and good" once and for all:
QUEEN VICTORIA/JOHN BROWN
Even when a monarch is legitimately free to find new love,people always find a way to make that search all the more difficult. During Queen Victoria's bereavement period after the death of her beloved Albert ,which drew her into seclusion from the wider world,she received true emotional comfort from one of her servants,a man named John Brown.
Mr. Brown encouraged her to rejoin society,which caused rumors of a secret love affair between them amongst her family and royal advisers,not to mention political enemies. Due to pressure from within and without,their relationship was eventually severed yet Brown stayed in her service faithfully until the end of his life.
Their story was captured on film in 1997's
Mrs. Brown
,earning Judi Dench a Best Actress nomination at the Oscars that year. She lost out to another(yet won the BAFTA for that same role),alas,much like the queen did when it came to choosing between politics and love:
It is nice when fairytale romances do appear to come true but even those who are to the manor born are not immune from being unlucky in love. Call it schadenfreude,if you will,but it can be comforting to know that romantic relationships can be agony for regal folks,too: