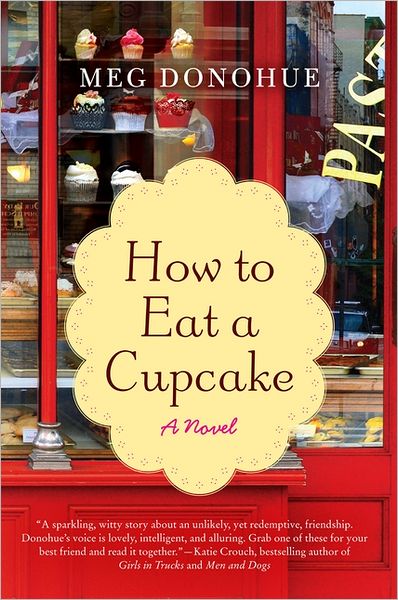 The cupcake trend is making more of an impact in pop culture circles,with not only TV shows(reality and otherwise) but in book stores as well.
Currently,there are several new novels with cupcakes and their specialty bakeries as the theme and setting for female friendly reads. Let's sample a few of these sweet treats and see if they make our mental mouths water.
First up is
How to Eat a Cupcake
by
Meg Donohue
,which has two former friends teaming up to start their own cupcake business. Things have changed for both women,as silver spoon princess Julia St. Clair is no longer the super confident mean girl she was back in high school,while Annie Quintana has come a long way from just being the daughter of the St. Clair family's nanny.
With Julia offering to assist Annie in getting her cupcake shop going,these ladies have to find a way to not only work together but overcome their past differences and present emotional dilemmas. Even though Julia and Annie are from opposite sides of the street,so to speak,they have more in common than they think and can use their unique approaches to life to get what they truly want out of it: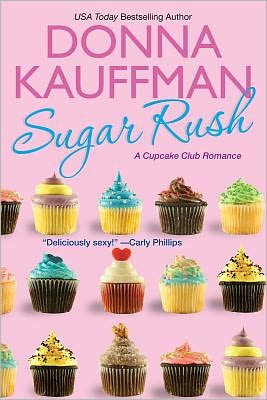 Next on the shelf is
Donna Kauffman's
Sugar Rush
,where Leilani Trusdale decides that she's had enough of running a pastry shop in New York for arrogant Baxter Dunne,who is more interested in hosting his cooking show.
Leilani heads back to Sugarberry Island, her hometown in Georgia, to begin her own bakery and make a new life for herself. Her cupcakery becomes so successful,however,that Baxter and his camera crew show up to feature it on his show.
That unexpected reunion causes sparks to fly between the two of them and Lani has to use both her head and heart to determine if he is really the secret ingredient for a real recipe of romance. This book is meant to be the beginning of a series set in Sugarberry and I think that small town sweetness is a key element in creating literary comfort food:
Speaking of comfort food,the cozy mystery genre tends to favor foodie themes and the newest deadly dessert on that menu is the Cupcake Bakery Mysteries series by
Jenn McKinlay
.
The pastry sleuths of these stories are Melanie Cooper and Angie DeLaura,who have made their mutual dream come true by opening Fairy Tale Cupcakes. Yet,despite their sweet success,they kept finding themselves stumbling over corpses along with serving up their cupcake creations.
Their latest adventure is
Death by the Dozen
,where Mel and Angie are determined to win a food competition show called Challenge to the Chef,which could get their little business a nice slice of publicity(not to mention the added bonus of beating out a local rival).
Despite one of the judges being a former mentor of Mel's,the ladies are confident in their chances to earn an honest victory. That consideration becomes null and void as said mentor is literally put on ice and the gals have to hunt down the killer before the bite is put on them. For fans of shows like Cupcake Wars,this sounds like the perfect snack attack read:
All of these titles are in paperback,which should make them even more appetizing to your book buying budget. Even if you find one of them at your local library or borrow it from a reading buddy,they should hit the right spot for your spring time reading pleasure.
Enjoy them as much as you would a cupcake from a loved one but don't get too competitive about which one of them is better than the other. Such things eventually turn out to be a matter of taste and why argue with that?: