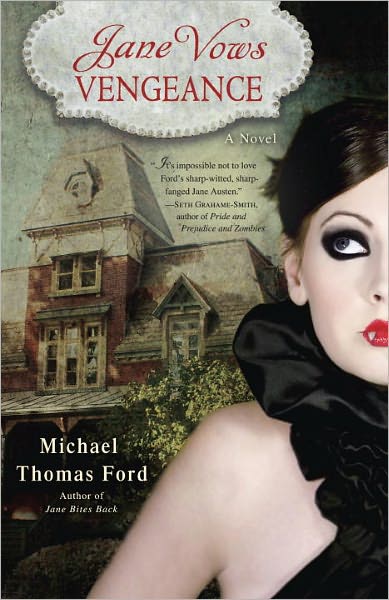 Vampire lore may seem to be on the wan these days,what with the pop culture focus turning more towards futurist fare,such as the upcoming film version of The Hunger Games, but our bloodthirsty brooders are immortal still upon the page.
To start with,the third chapter of Michael Thomas Ford's monstrously mirthful series of Jane Austen vampire tales,
Jane Vows Vengeance
,is now out and about. This time,Our Dear Undead Jane is close to achieving true happiness as she plans to marry the man of her dreams,unless his vampire slaying mother changes her mind about their truce.
Other unwanted guests included a still vindictive Charlotte Bronte,the relentless Lord Byron and a quest for a mystical object that could restore Jane back to her mortal self. While this trilogy is meant for a mature audience,many of these situations could easily fit into a continuing storyline on The Vampire Diaries(which I intend to be taken as a compliment):
Meanwhile this upcoming May,Charlaine Harris will be bringing us another Sookie Stackhouse title that should delight old fans and new,especially with a new season of True Blood set to air this June.
Deadlocked
finds her in a queasy quandary as the death of a young woman,possibly at the fangs of Eric Northman,occurs at the worst possible moment. With the arrival of the current Vampire King of Louisiana(and several other territories) and the discovery of the victim upon Eric's property,Sookie has to team up with Bill to hopefully find out that the real killer is not their mutual frenemy.
Granted,Sookie is pretty much an expert at clearing up supernatural messes at this point but this one promises to have consequences that are all too close to home: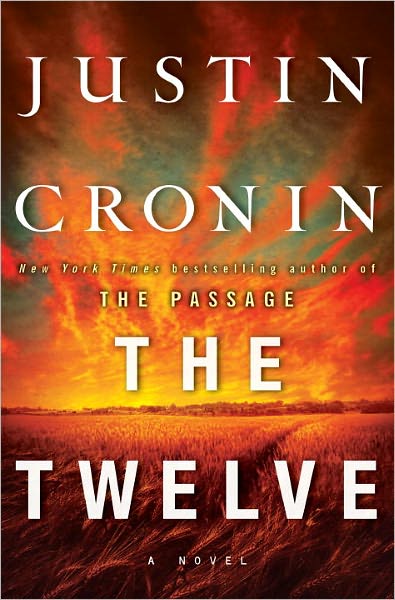 The biggest book on the bloodsucker horizon,however,is Justin Cronin's
The Twelve
,which will be rising up this October.
This novel is the second in Cronin's trilogy about a world overrun by scientifically created vampires called "virals" who have a bit of a spiritual connection to Amy,a frozen in growth young woman trapped between two worlds.
The survivors that Amy encounters now know they have to learn more about their nemesis and decide to send spies into the inner circles run by the twelve original virals.
The risks being run are great,particularly for one of the chosen infiltrators who has already been partly affected by the virus that causes the transformation from human to immortal predator. The Passage was quite a wild ride for genre fans as well as newcomers and this next installment should raise those stakes even higher:
There will be countless other vampire books clamoring for your attention along with these three tempting titles,not to mention a certain movie sequel that will wrap up a beloved blood drinker saga. Even with that series coming to an official pop culture end,vampire love will carry on,thanks to the new generations of fans who will gladly feed the need(despite some of them doing so with tongue firmly in cheek):