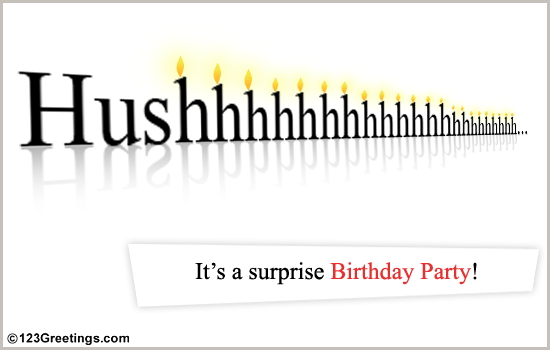 Alright,folks,today is my birthday and I tend to do specially themed posts about that on this occasion,so please bear with me. One thing that I've never had is a surprise birthday party and judging from the many examples that I have seen featured in pop culture,I don't think that I'm missing out much.
Mainly seen on sitcoms,surprise parties tend to be recipes for disaster and personal embarrassment,especially for the guest of honor. Yet,they are such a great go-to plot device that it would be a shame to do without such a golden opportunity for laughs. So,here are a handful of surprise party moments that provided plenty of startling(and silly)revelations:
NOBODY LOVES AN OVERDONE REACTION:
An episode of
Everybody Loves Raymond
had both Ray and his mother-in-law plan his wife Debra's surprise birthday party. Debra found out that Ray was working on it(but not her mom)and got him to change the theme to Chinese banquet instead of the English garden party that her mother originally wanted.
By the time she actually arrived at the party,pretty much everyone there knew that Debra knew,so her pretending to be surprised was a prime example of over the top theatrics:
FAR FROM FRIENDLESS:
One of the drawbacks to planning a surprise party is leaving the honoree so much in the dark that he/she may start to think that their special day has been forgotten.
On
I Love Lucy
,Ricky and friends kept her completely clueless on that front,which caused Lucy to wander the streets until she ran into a group called "Friends of the Friendless" that boosted her spirits.
She lead her new band of followers down to the club to let her loved ones know what she thought of their ignoring her but found out how much they cared about her instead:
BIRTHDAY BOY SONG:
Granted,
Mad Men
is not a sitcom but the show can be humorous at times and the most recent moment of unexpected joy this season was watching Megan give Don her idea of a perfect birthday present,her sexy rendition of "Zou Bisou Bisou" at his surprise party.
That little song and dance was amusing,particularly for the reactions of the various party attendees. The best review of that performance came from Roger Sterling and his second wife Jane,who clearly wanted a birthday wish of their own granted right then and there:
TOO BROKE FOR BIRTHDAYS:
Despite their very limited budget,Max on
2 Broke Girls
did want to give Caroline a surprise party for her birthday. Even though the party supplies consisted of a few balloons and a six pack of nonalcoholic drinks,she was willing to make the effort.
Turns out the real surprise was that Caroline had no intentions of celebrating her b-day,not to mention the secret hook-ups between several of the diner patrons and staff:
Thanks for sharing this birthday blog post with me and I hope that you found a couple of these clips worth watching. As for any real life surprise party planning,let me offer a small piece of advice. Do be careful in choosing who to throw such a bash for,since some people tend to see that as more of a threat than a treat: