Most of us are sick of the winter storms by now,even though one benefit of them is the extra reading time granted. Curling up with a good(or just amusing)book is very conducive to cold weather months.
However,the warming breezes of spring will soon be upon us,along with a plethora of new pop culture delights.
The prime pick of the upcoming crop will be the new books blossoming at bookstores and whether you prefer the flowers of fiction or the sturdy shrubs of non fiction fare,the garden of literary delights is open to all:
PASSAGES FROM INDIA
: In Lavanya Sankaran's new novel,
The Hope Factory
, we meet Aand,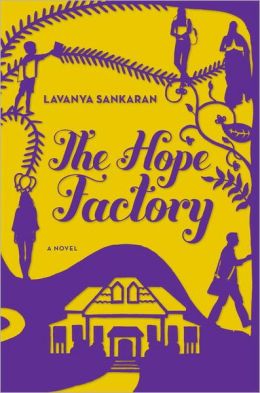 an aspiring factory owner in Bangalore, who is in hopes of increasing his good fortunes by expanding his property which,despite his connections,is not as easy as it would seem.
Others relaying on his prospects include Kamala,the family maid who longs to place her son in a good school by currying the favor of Aand's temperamental wife. Aand turns out to have something in common with Kamala,as he tries his best to make his own deals without upsetting his interfering father-in-law more than necessary.
I'm awaiting my copy of this intriguing tale from Library Thing but you shouldn't wait to check out this story of how fickle fortunes and flattery can be
(April):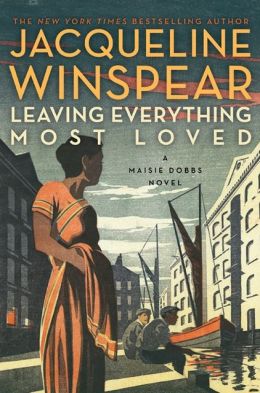 The newest entry in Jacqueline Winspear's Maisie Dobbs series,
Leaving Everything Most Loved
, has our leading lady detective seeking to discover more than one mystery about the unsolved death of an immigrant Indian woman.
The victim's brother wants answers,as the police have clearly made a mess out of the investigation. As witnesses come forth only to be suspiciously silenced(some permenantly),Maisie is getting curiouser about the case as well as the lifestyle that these new arrivals from India face on the mean streets of London.
You may not be familiar with the Maisie books(this is the tenth one in the series) but it's comfortable reading that you can sit yourself down to at any point,preferable with a nice cup of tea on hand
(March).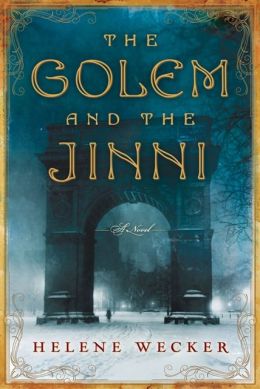 SUPERNATURAL SOULMATES:
A most unlikely couple get together in New York of 1899 in Helene Wecker's fantasy novel,
The Golem and the Jinni.
Chava is a female golem,meant to be the bride of an immigrating rabbi who was sent away from his homeland for dabbling with dark magic.
However,her prospective husband dies on board but not before saying the incantation that brings Chava to life. Arriving in America,she learns to fend for herself,yet has some help from the few that know the truth about her origins.
Ahmad is a jinni,released from his imprisonment in a copper flask but still bound to serve the shopkeeper who inadvertently set him free. He and Chava cross paths and form a bond,finding solace in each other in dealing with the all too human world around them.
Their friendship also allows them to protect one another from those who would abuse their powers and/or destroy them. With a potential new threat stirring in their midst,Chava and Ahmad may have to take more dire measures to secure their safety and future happiness. This engaging pair of cross cultural figures combined with the nuance of Old New York should add a truly magical touch to your spring reading
(April):
HIGH MAINTENANCE MAIDENS: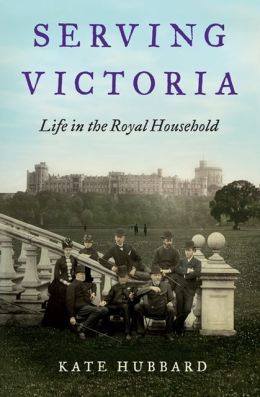 If you're still in the mood for Dowton Abbey and it's downstairs world, take a tour inside the real life palace of Queen Victoria with her staff in Kate Hubbard's
Serving Victoria.
Hubbard shows us the behind the scenes of daily living with the memorable monarch through the eyes of six of her servants,from a widowed lady in waiting to a lady of the bedchamber that shared her company on many social outings. Even with the rotating staff assembled for all of the queen's reign,from her coronation through her long period of mourning after the death of her beloved Albert,Hubbard is able to showcase the tender heart of a fiercely strong willed matriarch
(April):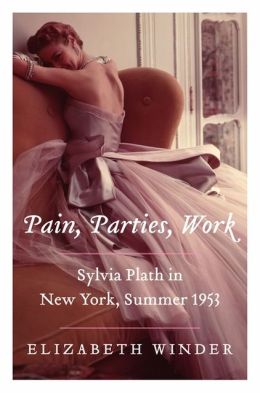 Elizabeth Winder looks into what may have strongly influenced the writing of a pivotal modern English poet in
Pain,Parties,Work
. The subtitle of the book is "Sylvia Plath in New York,Summer 1953",when Plath was 21 and spending a month in the city as a guest editor for Mademoiselle's college issue.
During her brief stay,Plath enjoyed many new experiences including attending a Yankees game and dancing at a posh social club. However,the change of scene also had it's pitfalls,which may have found their way into Plath's best known work,her one and only novel The Bell Jar.
Granted,I have not read The Bell Jar or any of her poems,yet this fresh portrait of the emerging writer promises to inspire me to do so,as well as bring new insight into those already enchanted by her provocative prose
(April):
TIES THAT BIND: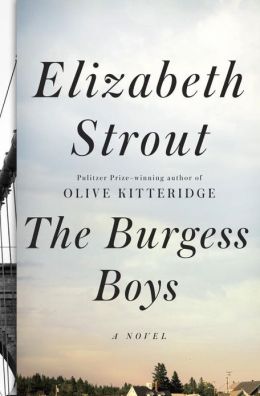 Another book that I'm eagerly awaiting from Library Thing's Early Reviewers program is Elizabeth Strout's latest novel.
The Burgess Boys
follows brothers Jim and Bob as they struggle to leave painful memories of their Maine childhood behind by becoming NYC lawyers.
Jim and Bob tend to clash over many things,but when their sister Susan calls them home to help get her son Zach out of serious legal troubles,the brothers unite to do their familial duty even if it means facing up to their mutual personal demons.
Strout tends to deliver when it comes to sketches of emotionally frayed characters making the best of what life has landed in their lap and this new book promises to be another amazing notch in her literary belt
(March 26)
.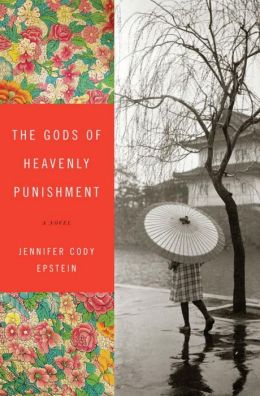 Jennifer Cody Epstein follows up her engaging earlier novel,The Painter from Shanghai, with a family saga set during and after WWII.
The Gods of Heavenly Punishment
starts with fifteen year old Yoshi, who is living with her mother in Japan and has only a ring from her father to connect her with a soldier from America.
After the harrowing attack on Tokyo that drove her from her home and in the midst of the postwar world,Yoshi meets up with Billy,a young GI who has a secret burden of his own that may help her understand the meaning of the ring her father sent her. The Painter from Shanghai was such a wonderful read that makes this new story from Cody Epstein appear to be a truly worthwhile wait for
(March):
These and many other great reads are ready to sprout up at all of your favorite literary outlets as soon as soon can be. So,take comfort in the lingering cold days as things are bound to look better in the spring in more ways than one: