The Hench Woman's Handbook
, reached an impressive goal. As of today, it has one thousand downloads and granted,THWHB is
a free book
so I'm not rolling around in Scrooge McDuck money here yet I am thrilled to have gotten this far with it.
Much thanks is due to my family,particularly my talented sister Stephanie who created the cover art for Hench Woman(and for my other e-books as well) and to everyone out there who read this story and passed the good word on.
Also,special thanks to Tara Chevrestt at Book Babe for
giving Hench Woman a great review
and to those who check out the Facebook page for THWHB on a regular basis. I appreciate all the support and hope you enjoy my twisted tale of a bad girl being good to her man, in a Harley Quinn type of way:
Jane Austen superhero mix
,
The Austen Avenger
,is doing rather well and nearly at three hundred downloads at this point in time.
The positive feedback from the Austen fan community has just wonderful and gratitude is extended to Margaret of Literary Chanteuse and Marianne Curtis for their great blurbs and to Laurel Ann of Austenprose as well as Meredith of Austenesque Reviews for their support of my efforts.
My next e-book project is Jane Austen related(more on that a little later in this post)and unlike TAA,this one will not be free but I promise to make it worth your while and your money. Meanwhile, entering the world of Jane Austen's characters is quite the fun ride although a little bumpy at times:
The Chronicles of Copper Boom
,however, things are a bit slow. Don't get me wrong, I am happy that it does have it's readers but I would like it to get some more attention. Perhaps I should have written as all of one story rather than a five part series,but hey, literary parents aren't perfect.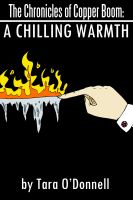 Since it will be awhile before Part Three is up and ready(due to my focus on my upcoming e-book for next year),there's plenty of time to check out Part I,
Party Overkill
and Part II,
A Chilling Warmth
. Both books are 99 cents and I plan to have the other chapters at the same price as well.
The Chronicles of Copper Boom is about a young woman named Penny who hides her superpowers from the world,fearful of what may happen to her as well as what she can do to others. One fateful day, she encounters a super villain known as Kingston Cobre(yes, he's a mutant snake man) and their connection with each other has the possibility of turning Penny into one of the world's finest heroes or a major league enemy of the state.
The theme of the series is influence,how having either the right or the wrong person in your life can help you decide which path in life you ultimately trod upon and I hope this is as an intriguing and entertaining notion to you as it is to me:
Mansfield Park
,Jane Austen's most overlooked and yet most debated about novel.
As an admirer of Fanny Price,the mild mannered heroine of the piece, I thought it would be fun to liven her up in a fashion that wouldn't be too out of place with her general disposition. Therefore,the title of this e-book is
Fanny Price,Slayer of Vampires
.
Told through a secret stash of letters never sent to her seafaring brother William,this monster mash-up has Fanny slowly discover the true source of power that the sinister sibling act of Henry and Mary Crawford have over her cousins,a power fueled by blood and lust. Armed with her inherent sense of morality and a few special vampire fighting tools left in her care by Uncle Norris, Fanny does battle for her beloved Bertram family,not to mention Edmund,the real love of her life.
There will be a price charged for this one(no pun intended,I entreat you!) and cover art provided by my sister Stephanie,who can not thank enough. The book is currently a work in progress yet I plan to have it out by early next winter,when the legacy of Mansfield Park will be on the minds of Austen fans everywhere.
So,thank you all for making The Hench Woman's Handbook a resounding success and I look forward to bringing my particular blend of
Jane Austen and vampires
to the reading table in 2014: