We are on the verge of May,with June close behind it, and for many pop culture followers that means a start towards the big summer season of entertainment.
It's no coincidence that this late spring season blooms with blockbuster films,promising TV shows and a garden's worth of bustling new books begging to be scooped up for warm weather reading. Not to mention the various gift giving opportunities that this time of year sets store by,with brides,graduates and your parents all in need of a good read.
So, let's get things going with a short yet snappy list of upcoming titles for your( or someone you know) pleasure:
AS SEEN ON TV: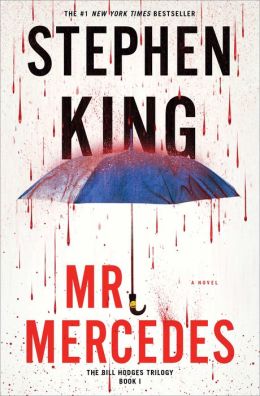 June brings us a second season of Stephen King's Under the Dome and it's only fitting
that another page turner from the modern master of horror hits the shelves as well.
Mr. Mercedes
has a bit of a ripped from the headlines vibe, as retired police officer Bill Hodges finds himself drawn into the investigation of a publicly performed act of violence. Months after the heinous act, Bill receives a letter from a man claiming to be the deadly driver who took several lives in that incident and vows to do it again, with a higher body count promised this time.
Bill feels compelled to stop this even worse event about to happen and with the help of a pair of unlikely allies, races against time and the odds to stop a maniac longing to feel alive with the rush of death to others by his hand. This should be a chilling entertainment that will go along well with Under The Dome,like a fine wine of fear
(June):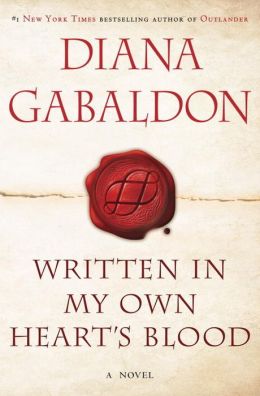 The Starz cable channel will be airing their miniseries adaptation of Diana Gabaldon's Outlander,the first in her popular series of books where accidental time traveler Claire Randall and her highlander lover Jamie Fraser fight against all odds to be together.
For those currently into the books, the latest addition to that saga is
Written in My Own Heart's Blood
, where Jamie and Claire are caught up in the chaos of the American Revolution while their daughter Brianna is facing a sea of troubles with her family in twentieth century Scotland. With both of their worlds threatening to collide, the Fraser clan must find a way to save themselves in and out of time.
It'll be a while before I get to this one( finished Outlander a couple of months ago and saving the second book, Dragonfly in Amber, for summer reading), full fledged fans of the Outlander saga will be happy to have more new names to learn
(June):
SOCIALITE SISTERHOOD: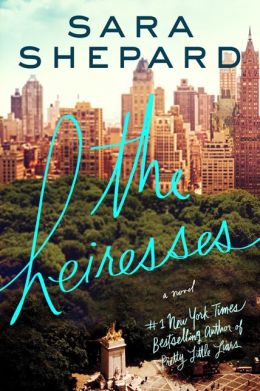 Adults who love to indulge in the teen suspense soap Pretty Little Liars will be happy to see that PLL author Sara Shepard has an upcoming novel aimed at her older audience.
The Heiresses
are the ladies intended for the fortune of the Saybrook Diamonds,with the current president of the company Poppy falling from her office window to her untimely demise.
Her surviving cousins fear they are next, given that each of them is sent a note reading "one heiress down,four to go" not long after Poppy's mysterious death.
Will their secrets and lies lead them to the killer or is the enemy more closer than they realize? While I haven't seen or read PLL, this does sound like the sweet spot for summer time suspense and it's good that this author fully embraces fans of all ages
(May).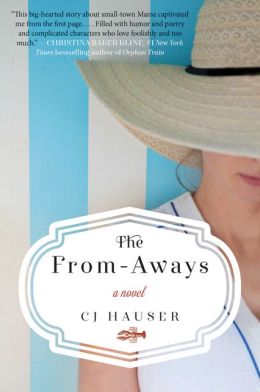 In C.J. Hauser's debut novel
The From-Aways,
a pair of young women find their fate in a sleepy Maine town that offers them a fair share of hope and heartbreak.
Leah is eager to give up her New York journalism dreams to marry Henry and move to his home town of Menamon,but despite finding some solace in her work as a local reporter, she begins to doubt the speed in which she entered the married state.
Meanwhile,Quinn arrives in Menamon to meet her folk singer father for the first time and as she crosses paths with Leah via the newspaper office where they both work, each woman winds up influencing the other to the point where their carefully arranged lives are prone to unravel at the slightest touch. I have an advance copy of this book from Library Thing and it's definitely high on my summer stack of must-reads and most likely,will be on others as well
(June).
A MEAL OF A MARRIAGE: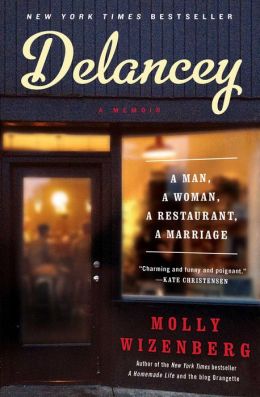 The subtitle of Molly Wizenberg's upcoming memoir
Delancey
is "a man, a woman, a restaurant,a marriage" and that is pretty much the whole story in a nifty little nutshell.
Molly and her husband Brandon started up their pizza place in Seattle with very little practical experience and not so great timing, as the economy was beginning it's downward spiral. While she thought it was a scheme that wouldn't last long, Molly soon realized that this was one project that was finding a fast and furious foot hold in their lives and had to be dealt with as such.
If you think that owning a restaurant is a piece of cake, this tidy tome should disabuse you of that notion right quick yet it's not intended to sway anyone away from truly taking on such a culinary challenge, if you're willing to work for it and make it a real labor of love
(May):
REGAINING THE HIGH GROUND: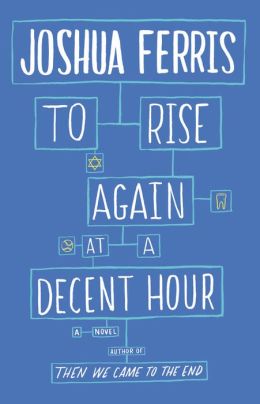 Joshua Ferris revives the dark comic tone of his best known work And Then We Came to the End in his new novel
To Rise Again at a Decent Hour
as a moody dentist discovers that his life is being hijacked by the Internet.
Paul O'Rourke has enough troubles in his daily routine as it is,with bouts of insomnia and dealing with an exe at work, when a mysterious someone sets up a Twitter account,website and Facebook page in his name that cause a series of misunderstandings and disruptions to his current state of affairs.
As Paul struggles to find out the who and why of this increasing maddening matter, he comes across a secret organization that feels entitled to rearrange his life for their own purposes. Sounds like The Office meets Jason Bourne, a story that Michael Scott certainly would approve of
(May):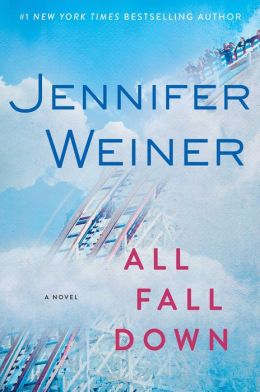 The heroine of Jennifer Weiner's upcoming novel,
All Fall Down
, is Allison Weiss, a working mother who copes with her daily share of burdens via pills, something she regards as a necessary evil in order to function well enough to keep her hectic life smooth.
However, despite her insistence that the pills are not addicting, Allison starts to find that they're not enough to take edge off of the pressures in her world such as being the sole provider for her family,her father's Alzheimer growing steadily worse and the emotional gaps in her household growing wider than the Grand Canyon.
Weiner has tackled many tough subjects before in her work and before you dismiss this book as Lifetime channel movie material, take a closer look at the heart felt depiction of a woman trying to "have it all", an impossible dream that even modern millennial women still feel compelled to achieve and see just how emotional meaningful such a desperate pursuit is
(June):
A MURDEROUS MIXED MEDIA: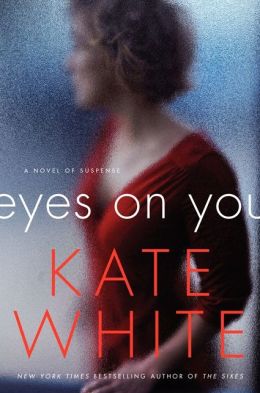 In
Eyes on You
by Kate White, Robin Trainer is mounting a comeback of her career as an entertainment reporter with a hot new book and a show earning
respectable ratings, her situation looks rather promising.
That glittering vision quickly sharpens into deadly glass as a series of threats emerge from nasty notes to tampering with her facial make-up that causes Robin to fear for more than just her rise to the top of the media heap.
As the trail of clues point to an enemy in her midst, can Robin find her foe before she's cancelled in more ways than one? Author Kate White is known for her successful string of suspense stories and Eyes on You appears to be another gem to be added onto her novelist necklace
(June):
Many more wonderful books will join these tempting tomes and whether you're shopping for yourself or a good friend, don't forget to prepare your summer reading list first. While there are plenty of pop culture distractions out there, keeping up with your reading is a must, even if you're not a student anymore: