It may be too soon to talk about reading plans for the fall but then again, I thought the end of July was too soon for stores to start back to school sales, so in the interest of being flexible yet organized, I have a small list to share of my literary goals this autumn.
First up is a Jane Austen themed double feature, centering on the very self centered Emma in reinterpreted form.
Emma,Mr. Knightley and Chili Slaw Dogs
is the second book in Mary Jane Hathaway's Jane Austen Takes the South series and it's leading lady is Caroline Ashley, an aspiring journalist who has put her career plans on hold in order to help out at home.
Her best emotional support comes from Brooks Elliot, a journalism professor who gets as much as he gives in his platonic bond with Caroline. However, those boundaries are severely tested when a charismatic newcomer enters their lives and true feelings may have to be reveled.
While Emma is not my favorite Austen novel, I have grown to appreciate it more and with the end of the Emma Approved web series drawing near, this is a good way to keep that Highbury buzz alive:
For something a little more traditional, I have Joan Aiken's
Jane Fairfax
, which, as the cover art puts it, tells "the secret story of the second heroine in Jane Austen's Emma."
I've had this book on my Austen TBR for some time now(yes, I do keep specially themed to be read piles, that is how turbo nerd I am) and after reading Aiken's Mansfield Park Revisited earlier this year, her style of Austenesque writing is most agreeable to me. Therefore, I shall not neglect this book any longer!
It is fun to consider the secret subplot of Jane's romance with Frank Churchill, along with exploring the character's hidden personal depths that are rather strongly hinted at in the original book. Getting a look at Miss Fairfax away from Emma Woodhouse's insistent spotlight should be an engaging entertainment but there is an advantage to using that shadowy off stage status to keep what needs to be hidden tucked away: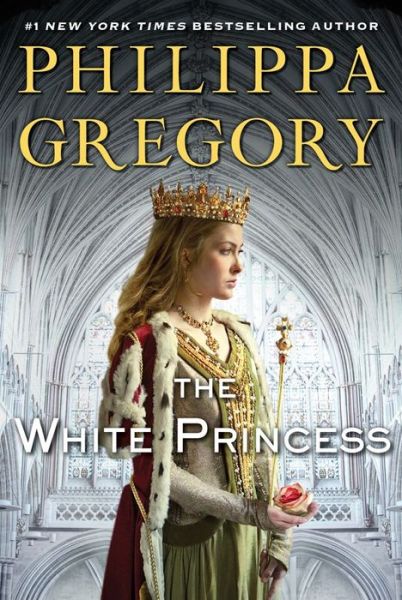 Fall does feel like the right time for historical fiction and I have another pair of books that should fit the bill quite nicely.
The White Princess
picks up from where the last book in Philippa Gregory's Cousins War series ended, with Elizabeth of York having to marry the conquering Henry Tudor despite her deep affections for her vanquished uncle, Richard the III.
I did enjoy the Starz White Queen miniseries based on these books last summer and do wish that some more of that story can continue on screen. Gregory has a new title coming up this season that gives us more of the early Tudor days and includes Elizabeth of York, so that might happen but at least we still have plenty of these portraits of past political and personal struggles to read and perhaps learn a few lessons from: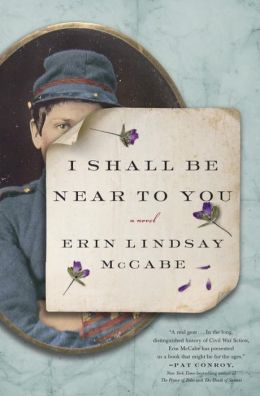 My other historical pick is more closer to home, as Erin Lindsay McCabe's debut novel,
I Shall Be Near To You
takes place during the American Civil War. Rosetta is the heroine of this tale(based on several real life accounts) and her devotion to her husband Jeremiah is so great that she can not bear to part with him even as he enlists in the Union army.
She disguises herself as a man and joins up for the war,managing to be placed within Jeremiah's troop as well. Keeping such a secret is almost as dangerous as being on the battlefield but Rosetta is determined to do her best on both fronts.
This is my second book from Blogging For Books and it turns out that it will be out in paperback next month(they send me the hardcover edition,which is why that cover art is shown here) so my write-up for ISBNTY should be rather timely for reading groups looking for another intriguingly romantic story to savor:
For the last but far from least on my reading list, I'm taking on another Author Triple Play as I did with Donna Tartt this summer(have one more book to go on that front) and this time, I'm tackling head on the "Demon Dog" of modern day crime literature, James Ellroy.
Ellroy's wild man writing style combined with a darkly erudite view of American society has gotten his work to be considered as the next level in pulp fiction.
He's coming out with a new book this fall called Perfidia(which I will talk about more in my Sept/November Book Preview post later this month) and it occurred to me that this sounds like the perfect time to go through his Underworld USA trilogy.
That set of three titles spans over a decade of time, starting in the late 1950s with
American Tabloid
that follows a group of behind the scenes men who do the dubious bidding of well known figures such as Howard Hughes and J. Edgar Hoover and then goes into the JFK years in
The Cold Six Thousand
with a wind up finish at the crest of the 70s with
Blood's a Rover.
I did meet James Ellroy once, very briefly at BEA. He was signing ARCs of Blood's a Rover and I just had to get a copy, plus see the great man in person.
The guy is a strange one and not into impromptu chats, which I know from seeing him in various interviews, but it was quite the experience to be in his presence, however limited. He was being very gregarious with the folks ahead of me in line but his personality retreated once it was my turn. He wasn't rude to me or anything like that, don't get me wrong.
Ellroy is a deliberately reclusive person and I respect that, which makes me want to really tackle his over the top books all the more. I highly doubt that we would ever cross paths again and perhaps that's for the best as some things(and people) are better appreciated from afar:
Well, those are my reading plans, which are subject to add-ons and expanded time lengths(I know that at least one of my summer reads is going to take a little longer to finish than expected) for now. Hopefully, I can make as much progress with them as my summer list, which has about two and a half books to go before New Year's Eve arrives. This is self assigned reading, so it's not like I have to do a last minute book report for class but it would be nice to enjoy a well earned sense of reader satisfaction: