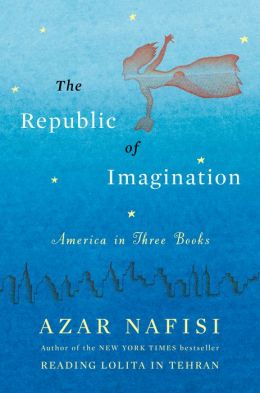 Meeting a fellow reader is always a charming experience, especially in print form, and I eagerly recall when I first came across one of the true champions of promoting love of literature that we have today, Azar Nafisi.
Her 2003 memoir,
Reading Lolita in Tehran
, chronicles her struggles to teach Western Literature at the University of Tehran which lead to her setting up a secret reading group for several of her female students. Having a private space where they could relax and be themselves, along with being able to discuss the works of Nabokov, F. Scot Fitzgerald and Jane Austen without fear of reprisal, was a both a blessing and a risk, although one worth taking.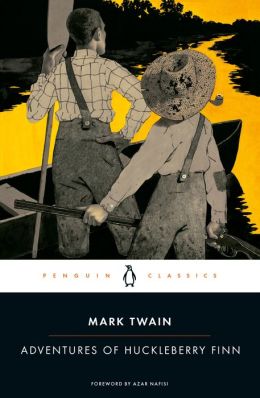 Now, she is about to release another literary themed memoir entitled
The Republic of Imagination
, whose theme is best described in it's subtitle" America in Three Books".
As a citizen of the United States since 2008, Professor Nafisi was determined to express both her admiration and critiques of her new country via some of it's finer examples in fiction. Her only problem was similar to that of a kid in a candy store; too much goodness to choose from.
One book that she definitely knew she wanted to start with was
The Adventures of Huckleberry Finn
, Mark Twain's most controversial classic. Her love of that book is based upon the determined independence of Huck, who became willing to defy social conventions in order to aid Jim in the enslaved man's quest for freedom. In her opinion, one of the biggest villains of the story is Tom Sawyer, whose antics serve to hinder both Huck and Jim for his own personal amusement(and I do believe she has a point there).
Despite the efforts of many to ban this book and/or censor it's language, Professor Nafisi feels that Twain's way with words is what makes this novel a true hallmark of American literature that blazed the path that many others have followed, making it an essential must read for all:
Next on her list is
Babbitt
by Sinclair Lewis, where it's title character is a man who devotes himself to being as ordinary as possible, believing that the pursuit of money and middle class values is the key to happiness.
However, disillusionment falls upon Babbitt and his loved ones, to the degree that his supposedly idyllic life in the town of Zenith is revealing itself to be a mirage of material bliss. Frankly, I haven't read this book but Professor Nafisi's vivid description of the book's theme of resisting the temptations of conformity to be intriguing and well worth checking out.
In many ways, Babbitt still rings true today, as we embrace many a false reality and must strive even more to prevent being just the star of our own media show: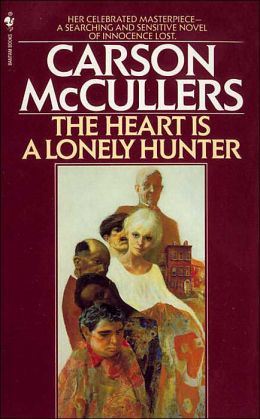 The third book of Professor Nafisi's focus is
The Heart is a Lonely Hunter
, Carson McCullers' debut novel that showcases an unlikely quartet of folks who all share the same emotional touchstone.
From young Mick to the gruff John Blount as well as the aloof Dr. Copeland and quiet observer Biff Brannon, these offbeat residents of a small Southern town confine in John Singer, a deaf mute man, their lonely hopes and dreams.
When Singer gives into his own despair, the others must find their own way towards dealing with life for good or ill. In discussing this book, along with McCullers' biographical history, Professor Nafisi displays the need for connection that this story represents and perhaps a more nuanced approach to how we deal with loneliness and desolation in our own lives as well as present society:
She rounds this all off with an epilogue that honors James Baldwin and what his work means to the spirit of America, a most fitting ending indeed.
What makes The Republic of Imagination
more than a scholarly look
at significant books in our culture are her blend of personal reminiscences and observations regarding reading and education, with a strong critical eye on the debate around the Common Core curriculum.
Regardless of how you may feel about that particular subject, Professor Nafisi gives the casual reader a true understanding of what is objectionable about this program and sound reasons for better solutions for the challenges facing both teachers and students. Beyond all of that, The Republic of Imagination is a salute to the beauty of freedom of thought that our nation should ardently cherish and develop for the generations to come.
The book will be released this week and book lovers everywhere ought to add it to their must read piles as quickly as possible. The Republic of Imagination is a heartfelt ode to the art of literature that enhances achievement for society rather than distracts from it as some would claim and gives us all real food for thought: