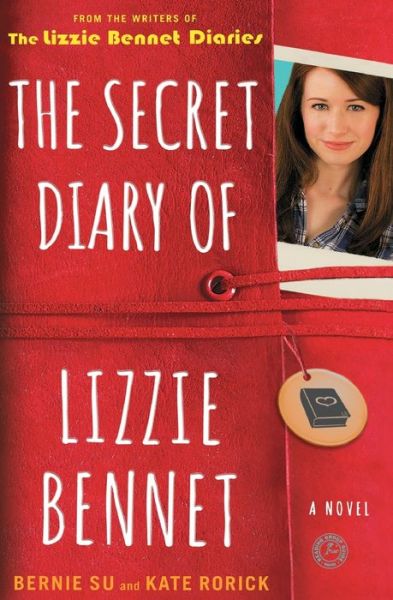 This past week, I've been taking part in
Seasons of Reading
's
Winter Respite
, a readathon that I did reasonably well in considering that I finished two out of the four books set aside for the occasion.
The first one I picked up was
The Secret Diary of Lizzie Bennet,
the companion novel to the popular webseries adaptation of Jane Austen's Pride and Prejudice. Written by LBD creators Bernie Su and Kate Rorick, the story does replay many of the highlights from the series yet offers a little more insight into Lizzie's world.
For one thing, we get a lot more of Mr. Bennet here than on the show(which had Lizzie portray her parents in "costume theater" mode). As a fan of that particular character, it was nice to see some of those great father-daughter scenes from the original Austen novel come to life here:
Other inner details include a private moment of panic for Jane Bennet, what a visit to Catherine De Bourgh's house is like(plus the weird delight that is her dog Annikins) and a day trip between Lizzie and Darcy, with his sister Gigi in tow.
While I do think the book works best for those already familiar with LBD or at the very least, P&P, the story plays out nicely and provides some solid entertainment. With more Austen related webseries(plus other literary based ones from Pemberley Digital such as The March Family Letters and Frankenstein M.D.), having a tangible piece of that for your physical library is a true treat indeed.
Also, there's another LBD novel planned for later this year,
The Epic Adventures of Lydia Bennet
, and I do look forward to that much more now, thanks to TSDOLB. Any excuse to relive the epic highs and lows of this charming take on Pride and Prejudice is so worth while, especially when it comes with a side of the adorbs: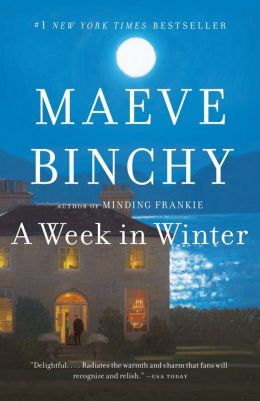 The other title that I completed was Maeve Binchy's
A Week In Winter
, the last completed work before her death two years ago. Like many of her books, the characters are introduced in a series of interconnected stories that brings them all to Stoneybridge, a small Irish seaside town.
The center spoke character is "Chicky" Starr, who comes back to her home town to turn a former great house into a bed and breakfast spot. Her heartfelt yet practical nature draws many folks in her circle, such as her niece Orla, who is disappointed in her best friend's life choices and Rigger, a young man in dire need of a fresh start.
A Week In Winter may not be one of the strongest books in Binchy's cannon yet it is a well done tale of people looking for a change in life and taking even the smallest step towards making that happen. This is no fairy tale telling, as a few of the visitors to Stone House don't make dramatic sweeping adjustments to their lives. However, enough of the characters do so that makes for a grand time to be had by all.
Writers like Maeve Binchy are often taken for granted, with such humble fare, and yet, the art of telling a good old fashioned story worth hearing is much harder than it seems. As much as her fans will miss her, Maeve Binchy certainly left a lovely legacy for reading generations to come than is more valuable than gold:
All in all, I did much better in this readathon than the last one I took part in at SOR. I did make some headway in my Miss Fisher Mystery novel(Cocaine Blues) and made a good start with Richard Castle's Frozen Heat, which will take me some time to read but with more winter chills on the way, that's a good thing.
Readathons are tricky beasts; they can get way from you quickly if you're not paying full attention. Don't get me wrong, I know it's not possible to put everything on hold just to read yet perhaps with some training, getting a better handle on readathons is a real possibility for any devoted reader. If you think of it as a mental sport, that might make a nice training montage something to look forward to indeed: