Today as I write this, a major rain storm is going on outside my window, bringing that old saying about "April showers bring May flowers that bloom in June" to mind. Corny yet classic for a reason.
Late spring into summer tends to stir up some of the more potent pop culture releases, from blockbuster movies to Netflix series(haven't seen Daredevil but the buzz is strong with this one) and even books.
While there are bigger books to come, the titles that I'm showcasing here for your spring perusal should be sweet choices for any season of reading: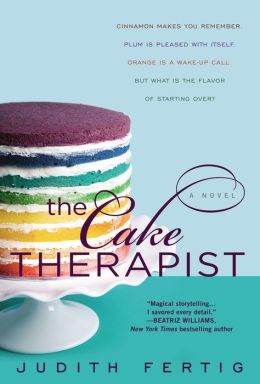 A SLICE OF STORY TELLING CAKE:
Cookbook author
Judith Fertig
makes her debut into the fiction section with
The Cake Therapist
, where Claire, a successful pastry chef, learns how to express her feelings beyond her flavor profile.
What makes her cakes so special is her knack for selecting edible expressions of emotion-for example, cinnamon revives memories and orange is a wake up call. Such detailed focus and energy makes certain culinary items like Claire's signature Rainbow Cake come alive for everyone's palate.
Yet when Claire finds herself at an impasse in her life, she goes back to her hometown of Milcreek Valley to open a small bakery. Food and feelings are firmly entwined for Claire but perhaps unraveling that knot might make her more whole as a person.
A guest post by Ms. Fertig should be here at LRG by next month, so watch this space! In the meanwhile, prepare your plate for her special brand of story teller sweetness(and maybe even a rainbow cake recipe) to savor(
June
):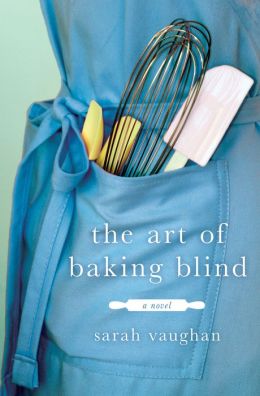 The world of competitive baking shows is the first layer in Sarah Vaughn's upcoming novel,
The Art of Baking Blind
, where five people hope to achieve their dreams of being a culinary star.
Competing to be crowned the new queen or king of pastry by Kathleen Eaden,whose 1966 book entitled The Art of Baking launched her edible empire, are Jenny, a mother with little to do now that her children have all left home, Mike, a widower and now single dad, Claire who is trying to reclaim what she gave up for her daughter, Vicki a stay-at-home mother for her son and Karen, the die hard perfectionist.
As the competition goes on, unusual alliances are made as not so sweet secrets come bubbling up to the surface. Nonetheless, a winner will be named but will their world become a pastry palace or a crumble of broken crust dreams? Anyone who enjoys rooting for their favorite amateur chef to rise to the top of a baking show challenge ought to find this a very special literary snack indeed
(May)
: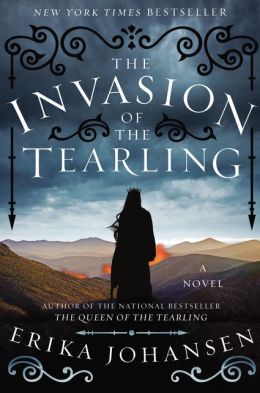 A WARRIOR QUEEN RISES:
The second installment in Erika Johansen's fantasy saga,
The Invasion of the Tearling
, finds new queen Kelsea preparing to do battle with her nearby enemy, The Red Queen of Mortmesne,whose army is almost at her doorstep.
An unexpected perspective is given to Kelsea as visions of a woman from the past,Lily Mayhew, may offer a way to go forward with this struggle to maintain her power on the throne as well as the power that her mystical sapphires are granting her.
Since the first book in this series,Queen of the Tearling, was one of my favorite reads of 2014, I'm looking forward to this next chapter as eagerly as I am to see Daenerys Stormborn finally reach the Iron Throne(and yes, I do think these gals would get along great).
While this is not meant to be Game of Thrones, Johansen's Tearling tales do share some of the delights of seeing powerful women come into their own as that series does and should be a must-read for impatient GOT readers and admirers of strong heroines alike
(June):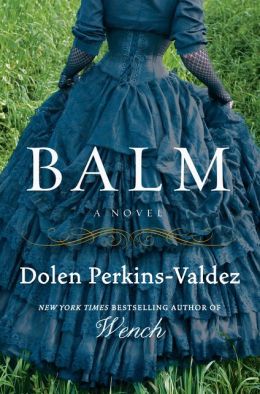 HISTORICAL SIGHTS TO SEE:
Author Dolen Perkins-Valdez follows up her insightful novel Wench with a look at three people dealing with the aftermath of the Civil War in
Balm
.
All of them meet in Chicago, with Madge,a freeborn black woman, at first not telling her new employer Sadie, a white widow, about her talents for making healing ointments and herbal potions. It turns out that Sadie is no stranger to otherworldly outlets as she possesses the ability to communicate with the dead.
Hemp, a former slave, finds himself drawn to Madge but is determined to be reunited with the wife who was sold away from him just before the war. All of their emotional struggles are challenged,however, when a threat to their new community forces them to put aside their secrets for the greater good. I remember how amazing a read Wench was, but even if you haven't read that book, Balm is something that you should find soothing in it's own special way
(May
).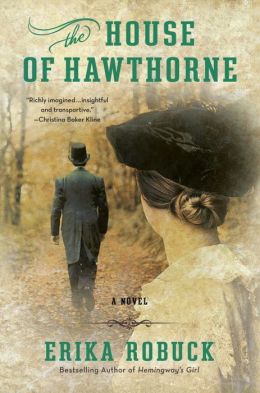 In Erika Robuck's
The House of Hawthorne
, the Hawthorne in question is American author Nathaniel, who gave us The Scarlet Letter and House of Seven Gables.
His marriage to Sophia Peabody,a painter whose ill health hinders her art, was based on love which held them together even through some rather rough times. With money troubles, family woes and one of them sacrificing their artistic talents for the other, Nathaniel and Sophia made a true art out of their romance which aided in creating literary treasures to cherish for the ages.
I'm currently reading this now as part of the blog tour for the book(my review is due on May 8th) and so far, this is a very engaging read. Hawthorne's works are American classics that I truly enjoyed reading and having this fictional insight into his life is quite the unexpected blessing indeed.
I'll have more to say about THOH next month yet feel safe in recommending this book to historical fiction fans and Hawthorne enthusiasts who are eager to see the foundations of his literary household alike
(May)
: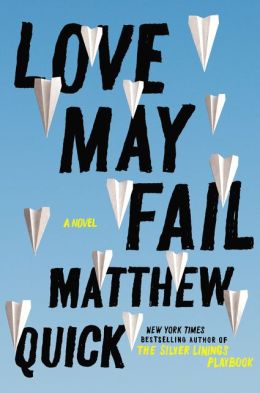 LOVE STINKS AND THEN SOME:
Matthew Quick's latest novel
Love May Fail
has quite the quirky cast of characters, headed up by Portia, who reconsiders shooting her cheating rich husband and sets forth to New Jersey to visit her hoarder mom.
Along her journey, Portia connects with Mr. Vernon, her former high school English teacher rendered despondent after a violent attack by a student, and vows to save him from suicidal despair. Her allies in this quest include Chuck,who shares her love of Motley Crue, and Sister Maeve, a feisty nun that Portia meets on her plane ride home.
Quick's novels are a mix of sour and sweet emotions that resonate well and while they may be a heady cup of tea to take, his writing is heartfelt and easily relatable. One thing is for certain in all of them, that love in all of it's forms can stink but with patience and fortitude, can sing out true
(June):
I hope some of these titles whet your appetite for the big summer books to come or be additions to your beach bag of books. Not all of your reading picks have to be good food for thought, of course, and don't be ashamed of devouring a trashy novel or two. Even the most unlikely collection of printed pages can offer a little insight into the human condition there: