With more new shows and films set to air on the major networks,including cable, during this spring season, it's good to keep in mind what's to come on PBS as well.
As one of the folks who thoroughly enjoyed the miniseries Victoria(and delighted about season two!), I am still eager to get more period drama to watch and Masterpiece Classic has some choice cuts of cinematic meat to savor.
One of those is
Dark Angel
, which stars Downton Abby darling Joanne Froggatt as Mary Ann Cotton, a woman believed to be one of the first female serial killers in Britain as she poisoned three of her husbands during the Victorian era. She was captured and convicted in 1873, with the motive being to collect on her spouses' insurance policies yet there was more likely much more to it than that.
Based on the book by David Wilson, Mary Ann was suspected of many more murders yet it took a long while for anyone in authority to suspect that a member of the "gentler sex" could do such a thing. The film sounds intriguingly sinister and seeing Froggatt in a role that's miles away from her DA character is a special treat to boot: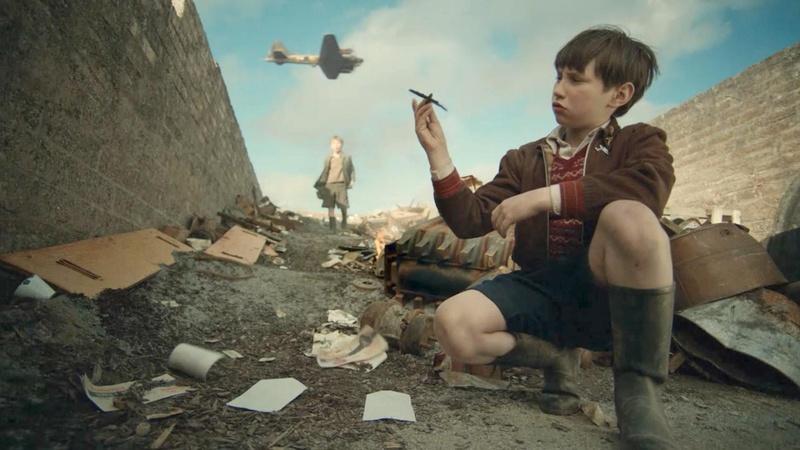 Another new entry on the horizon is
My Mother and Other Strangers,
a series set in 1943 where the Coyne family, lead by mother Rose(Hattie Morahan), whose lives are turned upside down by the arrival of an US Air Force base near their small village in Northern Ireland.
The service men who come to town bring more than a set of new ideas and customs, they also offer a chance for romance among the locals. Some of those new relationships, however, have the potential to be as dangerous as the fighting overseas is. This series has done well enough in the UK to warrant a second season, so it may be worth investing a little time in when it airs on PBS this season:
Many of us still wish that
Poldark
was a summer series,as it was when it first aired in America. Yet, the announcement of the third season due to premiere this coming fall(October 1,to be precise) is good enough to keep us steady until then.
There's much to speculate about during this waiting period-can Ross and Demelza move forward together without the past getting in their way? Will Elizabeth adjust well to life with Warleggan and will she have any explanations to make once her baby is born? Will we see more of Verity and less of Caroline(sorry, I just can't stand her) there?
Most important of all these questions, who would win in a fight; Aunt Agatha or Warleggan?(my money is on Agatha). Plenty of good talk to sustain us over the spring and summer until then, I think:
For now, we have plenty of PBS Masterpiece to enjoy, including re-airings of Wolf Hall and the final season of Home Fires. It may be hard to squeeze in so many good shows but quality entertainment must and should be appreciated, particularly when it's endangered by the possibility of a lack of funding due to small mindedness. Hopefully, wiser heads will prevail on that front but let us not be too quick to overlook the tasty media morsels that your local PBS station will be serving up: