Some shows are so popular that they inspire fans of it to find different venues to express their devotion to it.
Gilmore Girls
and
Mad Men
,for example,have folks reading books that either are directly connected to the series or invoke the imaginative atmosphere that their favorite characters frolic in each week.
I like this idea and think that it can be extended to shows that don't seem to be a haven for any sort of literature. Inspiration can be best found in the most unexpected places,after all,which many of the better shows on cable TV thrive on as well.
For example,the dramatic high points and sharp,sometimes deadly,slices of social satire of a series like Nip/Tuck(which is starting it's sixth season this week)has all of the juicy details that make for a grandly entertaining bestseller or beach book. In the interest of taking two great things that taste great together,here are my suggestions for the Nip/Tuck Book Club: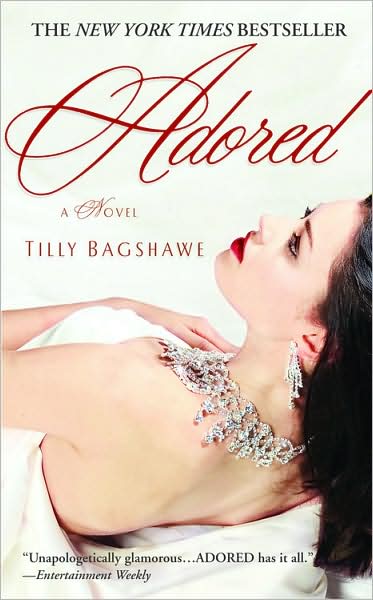 ADORED/TILLY BAGSHAWE
One of the attractions of Nip/Tuck is the inside look the show takes into the lives of the rich and occasionally famous. Tilly Bagshawe's debut novel,Adored,is a modern day take on the old school approach to the sexy saga style of writing that follows Sienna McMahon,a descendant of Hollywood royalty on her own path to fame and fortune.
Sienna's journey is rife with glamor and bouts of tragic happenings,very much like many of the plot line of Nip/Tuck. It also has a kicky,almost musical bounce to the proceedings that mirror some of the tone that creator Ryan Murphy has infused into the show as well: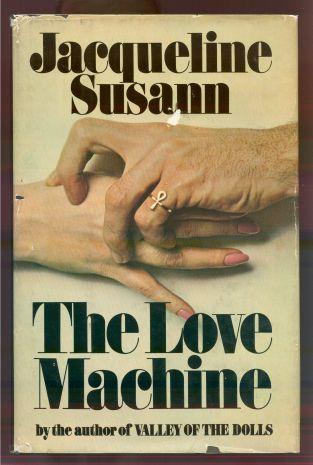 THE LOVE MACHINE/JACQUELINE SUSANN
The title of this book sounds like a description of Christian Troy(Julian McMahon),the wickedly charming seducer that Nip/Tuck fans love to hate and hate to love,not to mention many of his ex-lovers. However,this funtastic little number was written well before his time by the delightful diva Jacqueline Susann back in 1969.
It tells the tale of TV exec Robin Stone,whose road to the top is accompanied by several ladies that are willing to do anything to be his number one. The lengths that some of them go to to and the vengeance taken upon the gals abandoned on the way side would even make Christian pause in his hedonistic pursuits there(for a moment,at least):
FLAVOR OF THE MONTH/OLIVIA GOLDSMITH
Plastic surgery is the key component of Nip/Tuck's ties that bind and the basis of some who need to keep their use of it as a secret. In Flavor of The Month,Mary Jane Moran undergoes massive plastic surgery to shed her heavy girl persona and transform into Jahne Moore,slim and sexy actress who becomes one of three Hollywood hopefuls to star on a hit TV series.
Her co-stars have plenty of skeletons locked inside their closets,such as naive Sharleen Smith whose love for her dim witted half brother is less than fraternal and Lila Kyle,a show business brat with a couple of shockers worthy of a N/T season finale.
MISERY/STEPHEN KING
"Hey,Lady T-this is a horror novel! It doesn't belong here,does it?" Actually,it does,folks because another fun element of N/T is the gruesome craziness that pops up from time to time,like a Halloween haunted house prop.
From the reign of terror that
serial slasher The Craver
embarked on during Season 3,to Sean McNamara's near death experience at the hands of obsessed former "agent" Colleen during the Season 4 finale and
S5 opening episode
,there has been gallons of blood spilled both inside and out of the operating room.
I chose Misery due to Annie Wilkes' medical background that makes her imprisonment of her favorite writer Paul Sheldon all the easier for her to keep him contained in her brutal bell jar:
THE GARGOYLE/ANDREW DAVIDSON
Twisted love is another pillar of Nip/Tuck,from Sean and Christian's on again,off again romances with Julia to Matt and his ever widening array of offbeat lovers.
The Gargoyle is the perfect pick-me-up for that sorry lot,with it's badly burned protagonist(a drug using pornographer)becoming a captive audience to sculptress Marianne's tales of lost love throughout the ages that she claims is the story of their own intended romance. Like the song says,love is strange:
Perhaps this show may not be your particular cup of tea or as a longtime fan,you might feel that all of the flavor has been chewed up and spit out for a while now. Nonetheless,it's hard to deny the bizarre appeal of this too weird to be true series and the crazy antics that these folks get themselves into. The books,however,are worth reading and might give you some extra food for thought or at least a welcome retreat during the commercial breaks. In tough times like these,escapist entertainment is worth it's weight in gold: